REMEMBER….every BOXTOP and every COKE CAP collected earns money for our school!! The money we earn will go toward a basketball hoop on our K/1 playground!
BOXTOPS:  Every completed BOXTOP sheet is worth $5.00.  If every child from Georgetown (approx 550) fills  one sheet this summer, our school will earn $2,750.   Many thanks to Lori Simpson and all of you who are on her team of BOX TOP counters, trimmers and packers.  This is a great program that pays off because of all of YOU!     Download your form here:  Summer Box Tops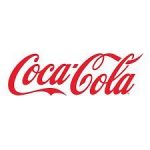 COKE CAPS:  Super easy. Save the caps and go online to enter collection!  COKE WEBSITE  (https://us.coca-cola.com/give/)   Select Georgetown Elementary and enter the code on the cap.   Now you can recycle the cap.  No need to send it to school.

AND…don't forget about your FAMILY FARE/D&W receipts.  Those add up too!  SAVE these all summer long and
Finally…AMAZON SMILE.  Order everything from AMAZON through our smile link to earn our school MONEY!