are approaching.  If you are sad to see summer hit the August 1 mark, I give you permission to slow down and savor the best few weeks of summer even more than you had planned.  For those of you excited to get the school year started, there are 31 days until the first day of school (August 29, 2017).
Of course, most of you know me….and I CAN'T WAIT TO GET STARTED!  I am excited to get our new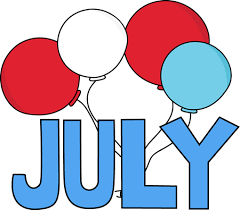 kindergarteners welcomed and settle, meet our new students and welcome back our 1-5th graders.  Since June, Mr. Rob and I have been busy helping teachers move from one grade to another — and I have also been interviewing staff for the open positions.  Once I have all the new staff hired, all staff and positions will be on a special blog post.
Be sure to read the most recent district news.  Dr. Ceglarek, our superintendent, shares a summer update with parents, students and the community in this July Appleseed.  This Appleseed includes important information (dates) about the start of the year.
Also, if your child is looking for things to do, there's reading, math, and working on becoming a millionaire!  Visit this link for summer learning ideas.
Enjoy the beautiful July weekend!  I will back soon with more updates about the 2017-18 school year.
Mrs. Reagan