Blog Bits 10/27/2017
News From the Office…
We have half of the Halloween parties done and the other half to go next week. Thank you to the parents that helped plan and run the parties! We have a busy couple weeks coming up with parent teacher conferences and the book fair!
I can't believe we are thinking about this already, but wanted to give you the dates we will be off for Thanksgiving. We will be off Wednesday November 22 and we will return to school on Monday November 27.
Enjoy your weekend!
We have our next Early Release on Friday, Nov 3. We will be dismissing at 12:15 on Nov 3. If your child is a car rider, please be at school between 12:10 and 12:15 for pick up.  Food Service will be offering a sack lunch on early release days. Children can order a lunch with their teacher in the morning and will have them to take to their destination.  The cost will be $2.50.  Free and reduced benefits will also apply.
SAVE THE DATE!! We just wanted you to put Dec. 14 on your calendars for the date of the Holiday Program. More information will be coming out later.
PE News…
The  PE CARES food drive is beginning November 1! The competition runs until November 16!  All items donated will go to LOVE INC to help our local families in need. The class that brings in the highest number of non-perishable food items will win a PE CARES t-shirt and a bowling field trip to Hudsonville Lanes!! Thank you for your help and support in this community service project! We are thankful for this opportunity to teach our kids compassion and love for others!!
PTC News…
•The PTC is still in need of volunteers for the Book Fair!! Please consider coming in and helping! The kids love this event! Follow this link to see the schedule and sign up page. The dates are November 6 – 11.
•November 16 is the next PTC meeting! Come to the school library to hear all the exciting things going on at Georgetown! The meeting starts at 6:30!
•November 17 – Popcorn Friday
•••The PTC is looking for help with the dinner during conference week for teachers. Please use this link to get to the sign up page!! If you have any questions, you can contact Jenn Mazarka at jmazarka@hotmail.com
Community News…
•Celebrate Calm | Parenting Workshop  

10 Ways to See Change in Your Child Overnight
Thursday, November 9 | 9-11am OR 7-9pm | at Fair Haven Church, in the Worship Center | Free Event
Parents and Grandparents raising children ages 2-22 are invited to join us for one of two identical workshops with parenting 'Calm Coach' Kirk Martin and his son, Casey. This is an adult only parenting event; you wouldn't want your kiddo's to hear all the great tips you'll be learning! (*This event is great personal development hours for teachers as well!)
You will learn how to:
get your kids to listen the first time
stop defiance, disrespect and yelling
stop whining, tantrums, and sibling fights
get kids off video games/screens without a fight
create stress-free mornings, homework time and bedtime
No registration is needed, just show up!
•Girl Scouts Information and Registration Night!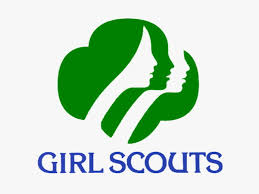 Alward, Bauer, Georgetown, and Park elementary girls and parents, come to this meeting to be a part of Girl Scouts!!
Tuesday, November 14 from 6:00 – 7:00
Meet in the Media Center at Baldwin Middle School
Find out more information at www.gsmists.org or call Deena at 616-389-0830
•Jenison Christian School Fall Arts and Crafts Fest
(Original handmade crafts and baked goods!)
Saturday, November 4, 2017
9:00 am—2:00 pm
7726 Graceland Drive, Jenison, MI 49428
Booths still available.
Email craftshow@jenisonchristian.org for more information or locate us online at www.jenisonchristian.org.
•Christmas Fest 2017
~ Welcome Home ~

Saturday, December 2 – 4-8 pm
You are Invited!
Join in the joy of the season…Christmas Fest 2017:  A free, family-friendly, hometown holiday celebration!
Who: come one, come all!
What: A celebration! Catered pasta bar dinner and festive holiday entertainment, door prizes, games, activities, treats, and refreshments, DIY's and make-n-takes, Something for everyone!
When: Saturday, December 2 – open house style Come and go anytime 4-8 pm
Where: Grace Community Church, 3500 new Holland street, Hudsonville, MI 49426
For more information: www.solagrace.org or 616-669-6507
Merry Christmas to all, and to all a good night!
Hager Park Church is partnering with Feeding America West Michigan to provide a Mobile Food
Distribution. The food distribution will take place at Hager Park Church's parking lot, located at
2635 Bauer Road
 in Jenison. Sign-in is required, although the food is FREE to anyone that needs
it. There will be a large assortment of food, consisting of fresh seasonal produce and other high-quality grocery items.
Community Ed…
•FREE Wrestling Clinic
The Hudsonville Wrestling Program invites your child to try out the sport of wrestling. This clinic is designed for beginner/new wrestlers and will teach basic skills similar to what can be seen in the youth, middle school, and high school style of wrestling. This free clinic is run by high school and youth coaches, and assisted by high school and advanced youth wrestlers. If you have ever considered the sport of wrestling for your child, this is your chance! If you decide that your child would like to join a wrestling program the Michigan Youth Wrestling Association (MYWAY)will begin in late November.
Please pre-register through Hudsonville Community Ed. online at www.hudsonvillepubliucschools.org so we have an idea how many kids to prepare for.
Who: All Hudsonville K – 6th Graders
When: Monday, October 30 & Thursday, November 2
Time: 6:00pm – 7:30pm
Location: Hudsonville Wrestling Room @ The ECC Building, 5535 School St.
Cost: FREE
Wrestling attire: gym shorts and a t-shirt, wrestling shoes, clean gym shoes, or socks (no street shoes will be permitted on the wrestling mats)
• You can click here to go to the community education page on the Hudsonville Public School website or click link below to see the new winter offerings.
Hudsonville Community Education – Winter Offerings
Sign up to receive texts from HPS
1. Confirm that your cell phone  is on file at your school
2. Text "YES" to 68453 from each phone or device from which they wish to receive texts.
Upcoming Events