We did the impossible….we survived a mid-week Halloween!  It's a daunting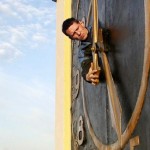 task to face 570 students who have had less sleep paired with a sugar surge and continue on with packed days of learning, problem solving and peer collaboration.   WE DID IT!
Looking ahead to this week, we have a time change on Sunday (fall back an hour) and two nights of parent/teacher conferences.  If you can't remember your appointment time, please contact your child's teacher.   We also have our fall book fair taking place in the library.  This will be open from 4-8 on conference nights.
The Book Fair is a Western theme.   We will carry that through with a
western dress up day on Friday.  Your child can wear cowboy/girl boots, hats, jeans, etc.
We are looking forward to meeting with you during conferences.  I will be calling time over the speaker system every 15 minutes to help parents/teachers stay on time.
Enjoy your weekend…stay warm and dry..and remember to set your clocks back one hour.
Mrs. Reagan