Blog Bits 11/10/2017
News From the Office…
It was a crazy busy week here at school with conferences and the book fair! Thank you to all of the parents that came to school to meet with your child's teacher! Parent involvement and support is so important in your child's education and we appreciate you being here!! We also had the book fair this past week which seemed very busy as well!! The kids are always excited to go and pick out a good book. We want to say thank you to Jody Hunt for organizing it and everyone that came and helped out!  It takes so many volunteers to pull that event off! You are appreciated! Lastly, we want to say thank you to Jen Mazarka and Erin Fredricks for organizing the dinner for the teachers and to so many who volunteered to bring in the delicious dinner for the teachers this past week for conferences. It is very much appreciated!
We are already approaching our first holiday break! I can't believe how fast time is going! We have Thanksgiving break starting Nov. 22 and we are back in class on Nov. 27.  Have a good weekend!
Next Early Release…
Just a reminder, we have Early Release on Friday, Dec. 1 We will be dismissing at 12:15 on Dec 1. If your child is a car rider, please be at school between 12:10 and 12:15 for pick up.  Food Service will be offering a sack lunch on early release days. Children can order a lunch with their teacher in the morning and will have them to take to their destination.  The cost will be $2.50.  Free and reduced benefits will also apply.
PE News…
The  PE CARES food drive is beginning November 1! The competition runs until November 16!  All items donated will go to LOVE INC to help our local families in need. The class that brings in the highest number of non-perishable food items will win a PE CARES t-shirt and a bowling field trip to Hudsonville Lanes!! Thank you for your help and support in this community service project! We are thankful for this opportunity to teach our kids compassion and love for others!!
Music News…
SAVE THE DATE!! We just wanted you to put Dec. 14 on your calendars for the date of the Holiday Program. More information will be coming out later.
Kindergarten – 2nd grade will start at 6:30
3rd – 5th grade will start at 7:30
PTC News…
Nov. 16 – PTC Meeting in the library at school from 6:30 pm to 7:30 pm. Please make time to come to the meeting to hear about everything going on at Georgetown!!
Nov. 17 – Popcorn Friday
Dec. 4 – 6 – Holiday Shoppe, more details to come home later
Dec. 7 – Jet's Night, order some delicious Jet's Pizza and let them know who your child's teacher is! Jet's generously donates a portion of the profits back to Georgetown and also gives the class with the highest total a pizza party!!
Community News…
•The Youth Boys team will be having Lacrosse Sign-Ups starting December 1st.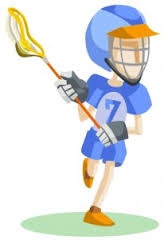 All boys 1st through 8th grade will be able to play this season.
If parents would like more information they can go to our website:
Or
Visit us on Facebook:
Hudsonville Area Lacrosse Association.
•Christmas Fest 2017
~ Welcome Home ~
Saturday, December 2 – 4-8 pm
You are Invited!
Join in the joy of the season…Christmas Fest 2017:  A free, family-friendly, hometown holiday celebration!
Who: come one, come all!
What: A celebration! Catered pasta bar dinner and festive holiday entertainment, door prizes, games, activities, treats, and refreshments, DIY's and make-n-takes, Something for everyone!
When: Saturday, December 2 – open house style Come and go anytime 4-8 pm
Where: Grace Community Church, 3500 new Holland street, Hudsonville, MI 49426
For more information: www.solagrace.org or 616-669-6507
Merry Christmas to all, and to all a good night!
•Just in time for the holidays – show your Eagle Pride and support the Hudsonville Band Programs!  We have exciting gift ideas for all Eagles fans

K-12 as well as parents and proud Hudsonville Eagle Community members!  A portion of all proceeds will help support our band programs.  Whether at Riley, Baldwin, or Hudsonville High School, or your son or daughter will soon be at these schools, the Boosters are working to provide resources needed to ensure our student musicians can follow their dreams both now and for generations to come!
 See the attached flyer and visit our online store at https://eagleband2017.itemorder.com/sale
 Store will be open now through November 27th!
•Zutphen CRC invites you to a presentation given by Protect Young Eyes on December 6 from 6:45-8:15PM. This presentation is designed to enlighten parents, grandparents and teens (ages 14 and above) about the digital culture of kids today, equip them with strategies for creating an internet safer home and encourage them to be observant, engaged and informed. Protect Young Eyes exists to give busy parents and hyper-connected kids the information and tools they need to use technology awesomely. If you are someone who interacts with teens or children, please join us for this free event. A dinner will be served from 5PM-6:30PM. Follow the link to register https://zutpheninternetsafety.eventbrite.com. Childcare will be available.
•Michigan Ballet Academy is presenting the magical holiday classic, The Nutcracker, with original choreography by internationally renowned Artistic Director
Nikoloz Makhateli.    Hudsonville Public School students receive a special discounted ticket price of $10.  Watch toys come alive, snowflakes dance, and a fierce battle between mice and soldiers!  This production will have kids of all ages wide-eyed with wonder.  Enjoy a stunning performance set to the wonderful music of Tchaikovsky at affordable prices for the entire family. Whether a holiday tradition or first-time discovery, The Nutcracker is a gift every family will love.
Come join us on Friday, December 1 at 2:30 PM, Saturday, December 2 at 2:30 PM and 7:30 PM, and Sunday, December 3 at 2:30 PM at the Jenison Center For The Arts, 8375 20th Avenue, Jenison, MI 49428.   Purchase tickets at www.michiganballet.org.  Hudsonville Public School Students use promotion code STUDENT10 for discounted students tickets
•Girl Scouts Information and Registration Night!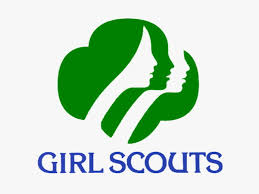 Alward, Bauer, Georgetown, and Park elementary girls and parents, come to this meeting to be a part of Girl Scouts!!
Tuesday, November 14 from 6:00 – 7:00
Meet in the Media Center at Baldwin Middle School
Find out more information at www.gsmists.org or call Deena at 616-389-0830
Community Ed…
• You can click here to go to the community education page on the Hudsonville Public School website or click link below to see the new winter offerings.
Hudsonville Community Education – Winter Offerings
Sign up to receive texts from HPS
1. Confirm that your cell phone  is on file at your school
2. Text "YES" to 68453 from each phone or device from which they wish to receive texts.
Upcoming Events