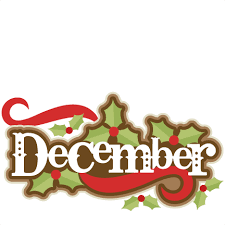 Blog Bits 12/22/2017
Office News…
The Holiday Program took place last week and the kids did an amazing job! Mrs. Bretz puts so much work into this and it shows!! If you wanted a DVD of the program you can still get one. You just need to contact WCET TV directly at 616-669-3332. The cost is $15.
Winter Break will be here before we know it and we want you to have the date down on your calendar. We will be off for Winter break on Feb. 5 and 6.
Lastly, we want to say a big thank you to the PTC and all who volunteered to put on the Staff Christmas Breakfast this morning! It was delicious and we appreciate it!
We hope you all have an amazing Holiday break with family and friends and we will see you back on Jan. 8!!
Early Release…
Just a reminder, we have  our next Early Release on Friday, Jan. 12.  We will be dismissing at 12:15 on Jan. 12. If your child is a car rider, please be at school between 12:10 and 12:15 for pick up.  Food Service will be offering a sack lunch on early release days. Children can order a lunch with their teacher in the morning and will have them to take to their destination.  The cost will be $2.50.  Free and reduced benefits will also apply.
Music News…
Our Holiday Music Program will air on WCET-TV starting this weekend!  If you are interested in seeing it again or missed it, tune in at these dates!
Saturday- 16th
6:00 PM GEORGETOWN ELEMENTARY CHRISTMAS CONCERT
Monday- 18th
7:00 PM GEORGETOWN ELEMENTARY CHRISTMAS CONCERT
You can view it on these cable stations:
WCET-TV IS ON AT&T U-VERSE Ch. 99
COMCAST Ch. 25 & CHARTER Ch. 189
You can also check back on the WCET website (click link) for future air dates.
Their schedule currently only shows through next Monday.
PTC News…
Jan. 19 – Popcorn Friday
Jan. 25 – PTC Meeting in the Library at 6:30
Feb. 8 – Next Jet's Pizza Night
Kindergarten Round Up…
If you have a son or daughter going into kindergarten next fall, here is a date you will want to put on your calendar! Round Up will be held on THURSDAY, FEBRUARY 1 @ 7pm at Georgetown.  More information will be coming soon!
Community News…
•Bring the world to your doorstep!  International Experience (iE-USA) is a non-profit high school student exchange organization, and we are seeking host families for the 2018-2019 school year.  Students provide their own spending money to cover personal, school, sports, and recreation expenses, their own health insurance, and a desire to become part of your family.  Host families provide a safe and caring home, three meals per day, local transportation, and a quiet place to study.  Would you consider learning about the opportunity to open your heart and home to an exchange student?  Please contact local coordinator Sarah Boucher at 517-331-3460 or s.boucher@international-experience.net.  Sarah lives in Jenison and is close by to be of support throughout the entire exchange experience.  You can view available students to host at www.iE-USA.org.
•Hudsonville Little League Registrations are now open!
Deadline is 
January 14
 for most divisions.  More information and online registration is available at 
www.HudsonvilleLittleLeague.com
To play in Hudsonville LL you must have a legal guardian within residence in our boundaries, or attend a school within our boundaries (additional waivers may apply).
All students attending Park, South, Jamestown, and Forest Grove Elementary Schools, Hudsonville Early Childhood Center, Riley St. MS, and Hudsonville HS are eligible.
Community Ed…
• You can click here to go to the community education page on the Hudsonville Public School website or click link below to see the new winter offerings.
Hudsonville Community Education – Winter Offerings
Upcoming Events