Last Blog Bits 6/8/2018
News from the Office…
Thank you for the treats and gifts that were brought into the office the past couple days! We appreciate it so much!!
Thank you for sharing your children with us for another amazing year! We hope you all have a safe and very enjoyable summer!! We will see you back for the first day of school on August 28! Yes, we will be starting before Labor Day in the Fall. Have a wonderful break!!
Open House Dates for the Fall…
August 21 – PK/K Open Houses
August 22 – 1st – 5th grade Open Houses
Community News…
Is your daughter going into 1st-8th grade next fall and interested in cheering? Hudsonville Rocket Cheerleading will be having their registration dates on 
Monday, June 18
 and 
Tuesday, July 31
from 

5 – 8 pm

 
at the 
Hudsonville
 High School cafeteria.  The registration deadline is 
Tuesday, July 31
 (no late registrations will be accepted).  The registration fee is $75 and includes an end of year banquet and trophy.  Visit the 
Hudsonville
 Rocket Cheer Website for more info (
www.hudsonvillerocketcheer.com
).  If you have questions about the program, please contact Coach Britni via e-mail at 
hudsonvillerocketcheer@gmail.com
.  We look forward to seeing you at registration!
•Byron Center Adventure Race
In an exciting, one-hour event, teams of two to four 8- through 14-year-olds will find checkpoints and solve challenges in various locations within the approximately 80 acres of the Byron Township Whistlestop Park.  Checkpoints will be marked with colored flags; challenges will include age-appropriate physical and mental games and tests which require teamwork.  Participants will compete with those of similar ages to win prizes.  An After-Race Bash will celebrate the fun!
Registration Fee:
  $10 (Late Registration Fee after 
August 31, 2018
 – $15)
Register at 
www.runsignup.com
Place:  
Byron Township Community Center and Whistle Stop Park, 
2120 76th St., SW
. Participants can check in at the Racer Check-In location near the Community Center.
•Camp Infinity – Along with the Michigan Council for Women in Technology (MCWT), we are planning an engaging 4-day summer camp experience for young ladies in West Michigan. Camp Infinity introduces technology to girls in 5th – 8th grade as fun & fulfilling and inspires the pursuit of technology education. Campers will learn skills like application development, 3-D animation, basic programming and robotics. The 2017 camp was such a wonderful success (have a peek here), that we are planning 2 locations for the summer of 2018:  July 16-19: Holland @ Davenport University Campus
The camp runs from Monday–Thursday 8:30-3:30 pm, includes lunch, and is only $75!
•AYSO United West Michigan 
Tryouts for Boys/Girls Ages 9-18 
AYSO United is AYSO's new competitive travel club formed here in West Michigan for all players seeking a unique club soccer experience focused on player development. Tryouts will be held in Ada, Caledonia, Cedar Springs and Georgetown (including their surrounding areas). Please visit our website to get all the latest information (including times) you will need to pre-register and come join us! 
Georgetown: Port Sheldon Sports Complex Monday, June 18th: Boys Select Birth Years 2009-2004 Tuesday, June 19th: Girls Select Birth Years 2009-2000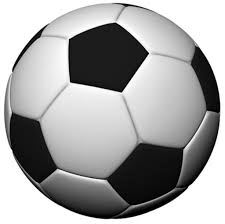 Cedar Springs: Boomer Park Monday, June 18th: Boys Select Birth Years 2008-2003 Tuesday, June 19th: Girls Select Birth Years 2009-2000 
Caledonia: Caledonia High School Wednesday, June 20th: Boys Select Birth Years 2009-2004 Thursday, June 21st: Girls Select Birth Years 2009-2000 
Ada: Ada Park Wednesday, June 20th: Boys Select Birth Years 2006 Thursday, June 21st: Girls Select Birth Years 2007 
All AYSO United players will play at least half of every game, have certified coaches that follow AYSO's coaching philosophies, will practice exemplary good sportsmanship and will have advanced player development opportunities to grow in a challenging environment. 
REGISTER NOW! at www.aysounitedmi.org Contact us at westmichigan@aysounited.org 
•Hudsonville Football Golf Outing
Saturday, July 21  Registration Time: 8:00 AM and Shot Gun Start is at 8:30 AM
Cost is $320 per team and includes Foursome Scrammble, 18 holes w/ cart, hot dog at turn, and steak dinner
See the attached form for more details and opportunities to sponsor this event.  Football golf outing-1gdl26q
Community Ed…
• You can click here to go to the community education page on the Hudsonville Public School website or click link below to see the new offerings.
•Girls Soccer Camps – K-2nd & 3-5th
The Hudsonville girls soccer camp will be a great experience for young girls to develop their soccer skills on the field and have fun doing it! The sessions will consist of various games, drills, competitions,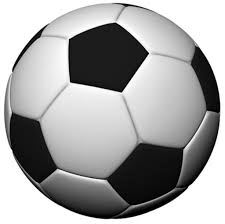 and team activities. The Hudsonville girls soccer coaches and players will work the camp, building positive relationships with the players and creating a fun atmosphere for learning.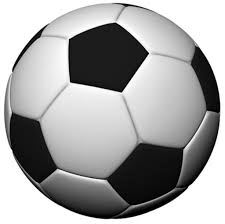 When:  June 18-21
Times:  K – 2nd – 8:30 a.m. – 9:30 a.m.
3rd – 5th – 9:30 a.m. – 11:30 a.m.
Cost:  K – 2nd – $45
3rd – 5th – $55
Where:  Varsity Soccer Fields at Baldwin St. Sports Complex
Register through Hudsonville Community Ed. at hudsonvillepublicschools.org