We had a great first week of October … and indoor ZOOMBA walkathon that made up for to cold, rainy Friday weather.
The Parent Club Board will be counting money and determining winners this week and next.  Be patient as they take time to do this carefully and accurately.  All of our board members volunteer for these roles and are balancing work and family life just like all of us.  As soon as we have the totals, this will be announced!
Looking ahead to this week, mark your calendars for JET's PIZZA NIGHT on October 11 – an opportunity for you to have an easy dinner AND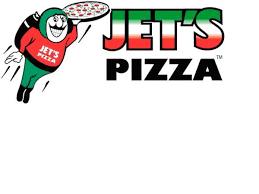 help fund projects like  for ART, MUSIC, PE and/or STEAM STUDIO.
The image and message at the top of this post, "OUR BRAIN IS A MUSCLE THAT GROWS" is our October growth mindset phrase.  Learning is hard work and it involves making mistakes and taking risks and trying over and over again until we get it right!  And parents, when your tired kids arrive home from school, recognize that we are helping them to grow their brains (academically, socially and emotionally) every minute of everyday.
Here's to a great week ahead!
Mrs. Reagan