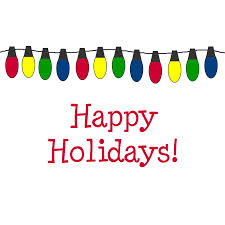 Blog Bits 12/21/2018
News From the Office…
This is the last post for 2018!  Please remember that as we are getting into cold and flu season, we ask that kids are fever free, vomit free, symptom free for 24 hours before returning to school. We will all be together with family and friends having fun, but we also see sickness start to amp up after the holidays as well. Thank you for your help as we try our best to not spread illnesses!
The Holiday Program took place last week and the kids did an amazing job! If you wanted a DVD of the program you can still get one. You just need to contact WCET TV directly at 616-669-3332. You will pick it up at their office (at the High School) and the cost is $15.
Winter Break will be here before we know it and we want you to have the date down on your calendar. We will be off for Winter break on Feb. 4 and 5.
Lastly, we want to say a big thank you to the PTC and all who volunteered to put on the Staff Christmas Breakfast this morning! It was delicious and we appreciate it!
We hope you all have an amazing Holiday break with family and friends and we will see you back on Jan. 7!!
Thank You From the Office…
The office staff would like to thank so many of you that brought in treats and gifts to make our week at school so special!! We appreciate it so much and are fortunate to work with such amazing families!! We are looking forward to spending some time with our friends and families and look forward to the New Year!
Next Early Release…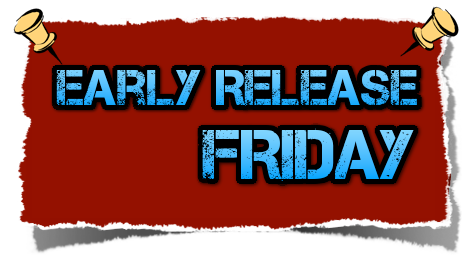 Our next early release is on Jan 11. We will be dismissing at 12:15 on Jan 11. If your child is a car rider, please be at school between 12:10 and 12:15 for pick up.  Food Service will be offering a sack lunch on early release days. Children can order a lunch with their teacher in the morning and will have them to take to their destination.  The cost will be $2.25.  Free and reduced benefits will also apply.
K Registration Night for the 2019/2020 School Year…
Do you have a preschooler or future kindergartener?  Does your child need summer care? If so, it's time to register for Summer and/or Fall 2018-19 programs.
A registration meeting regarding fall 2019-20 PK and K programs will be held on January 24 @ 7 pm at Georgetown Elementary.  This is for PARENTS ONLY.  The meeting will be 30 minutes in length.
TIME SAVING TIP:  Follow this link to the enrollment paperwork. Complete it at home.  Drop the paperwork off at the school office (8-4 pm) before the 1/24/19 registration meeting.  When you drop off the paperwork, you will also need to bring the following:
Child's original birth certificate
Utility Bill
Driver's License for one parent
Early Childhood Open House/Registration Night for 2019/2020 Year…
This Night is for the 2019-2020 School Year and 2019 Summer Programs
It will be held Tuesday, January 22 2019 at the Early Childhood Center from 6:30 – 8:00 pm located at 5535 School Ave.
*** This is a chance to gather information about the programs, meet staff, and visit the Early Childhood Center*** There is no formal presentation and children are welcome.
Registration forms are accepted that evening with a $40.00 non-refundable registration fee per child and a $100 non-refundable deposit per family. Enrollment fills quickly
For more information, please call the Early Childhood office at 616-797-0842, ext 1
PTC News…
Jan. 10 – Jet's Pizza Night, pick up Jet's for dinner and let them know the name of your child's teacher. The class with the most orders wins a pizza party for their class and Jet's generously donates a portion of the profit back to school!! Thanks for your support!
Jan. 17 – PTC Meeting at 6:30 in the school library, come and hear what is going on a school and how you can get involved!
Jan. 25 – Popcorn Friday
Community News…
•Hudsonville Ski and Board Club
We are pleased to offer this online registration process. Click the link below to view the flyer.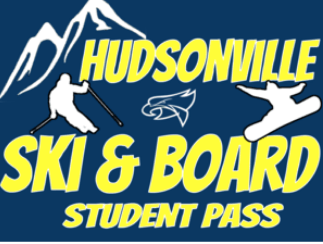 https://2018skiboardclub.itemorder.com
Here's how to sign up:
Step 1:  Fill out the required online information on this website
Step 2:  Make checks payable to Hudsonville Public Schools and deliver payment to the Elementary, Middle School, or High School office of your choice.  Please label envelope Hudsonville Ski and Board Club.
Ski and Board Club merchandise is also available online. Check out some of the great gift ideas for the upcoming Holidays!
 Signup Deadline:
Thursday, January 3 – Cards delivered Monday, January 7
•Husonville Girls Youth Lacrosse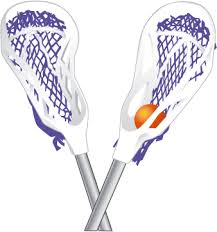 Hudsonville Girls Youth Lacrosse Grades 3-8 Registration Opens December 1 – December 31, late registration is from January 1 – January 31.
The fee is $300 for the season and payments are due by Feb. 1
Go to hudslax.com for more information!
•Hudsonville Boys Youth Lacrosse
Registration for Boys Youth Lacrosse Grades K-8 is Open as of December 1, 2018, for early registration.  Registration continues from January 1-January 31, 2019 with a LATE FEE!
Because we understand December can get very expensive, NO fees are due until Feb 1, 2019, so there is no reason not to sign up NOW!
(It helps us plan and schedule games when we have a general idea of the number of players/teams we will have in the coming season)
Sign-ups require a membership to USA Lacrosse – This covers insurance. ($30) the link to US Lacrosse is accessible through our web registration at 
www.hudslax.com
•Hudsonville Little League
Hudsonville Little League Spring Registrations are now open.  For Boys 4-16 (as of 8-31-19) and Girls 4-16 (as of 12-31-18).  Deadline is January 12
Visit 
HudsonvilleLittleLeague.com
 for more info and to register.
Eligibility to play in Hudsonville LL is based on 1 of 3 criteria: home address, school address, or qualified waiver.*All students attending (or with participating siblings attending) the following schools may play: Hudsonville HS, Riley St. MS, Jamestown Elem, South Elem, Park Elem, Forest Grove Elem, & Early Childhood Center
Community Ed…
• You can click here to go to the community education page on the Hudsonville Public School website. There are many activities for your kids to look into!
Upcoming Events