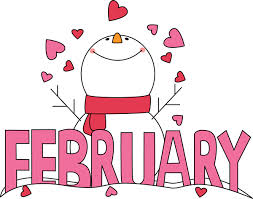 Blog Bits 2/8/2019
News From the Office…
We finally made it back to school for a short week after some crazy weather!! We are very glad to be back again!  Hopefully that was one of the last big snow storms to hit for the Winter! Time will tell. We are looking forward to the next big stretch of school before it is Spring Break. We have about 7 weeks until Spring Break which starts on Mar 29. I cannot believe how fast the year is going! We have a lot of learning and fun coming up in those weeks! Parent teacher conferences will be going on Mar 11 and 13 as well as the book fair that same week! We will be having Valentine's parties, a Boy's event, and a Girl's event put on by the PTC. The yearbooks came home this week as well and the kids were very excited to see them! We have a few extra in the office if you forgot to order one. The cost is $10. You can also call geskus photography and order through them.
Stay warm, be safe, and have a nice weekend!
Next Early Release…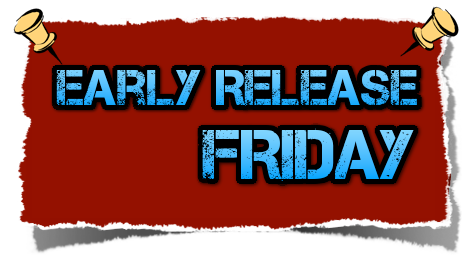 Our next early release is on Mar 8. We will be dismissing at 12:15 on Mar 8. If your child is a car rider, please be at school between 12:10 and 12:15 for pick up.  Food Service will be offering a sack lunch on early release days. Children can order a lunch with their teacher in the morning and will have them to take to their destination.  The cost will be $2.25.  Free and reduced benefits will also apply.
PE Apparel Sale…
Due to the weather-related school closings, for your convenience, we will be extending the Hudsonville PE Apparel sale until Monday, February 11.
You can place your order online, or you may print the order form attached, fill it out and return it with your payment to your building PE teacher.
Thank you and have a great day.
Sincerely,
The Hudsonville Elementary PE Department
PTC News…
Feb. 21 – Jet's Pizza Night
Feb. 22 – Popcorn Friday
****Here are 3 upcoming events that the PTC will be putting on that you may want to mark on your calendars!! More information will be coming out as the events get closer.****
Mar. 9 – Boys Event at BAM
Mar. 11-15 – Spring Book Fair
Apr. 13 – Girls Dance
Community News…
•The Hudsonville Athletic Boosters are presenting the GMB/ Eagle 5k " Brian Carlson Memorial Run" on March 23, 2019 at 9am. The event will take place at Hudsonville High School with the route running through the city of Hudsonville. Each year, the Hudsonville Athletic Boosters seeks to supplement the athletics program with thousands of dollars through various fundraising activities, including the GMB Eagle 5K, whose proceeds will go to athletic scholarships. As an organization, we give ten $1000 scholarships a year to outstanding student-athletes who are pursuing a college education.
.. Be sure to sign up on line at www.classicrace.com or  visit our website www.hudsonville5k.com for more information and registration. Online registration only. Packet pickup and late registration will be at Harvest Health March 22 from 4-6pm and Race day morning from 7am to 8:50am. Be sure to check out and LIKE our Facebook page (GMB Eagle 5k race) also for all updates.  All runners will receive lots of post-race refreshments.
•Bring the world to your doorstep!  International Experience (iE-USA) is a non-profit high school student exchange organization, and we are seeking host families for the 2019-2020 school year.  Students provide their own spending money to cover personal, school, sports, and recreation expenses, their own health insurance, and a desire to become part of your family.  Host families provide a safe and caring home, three meals per day, local transportation, and a quiet place to study.  Would you consider learning about the opportunity to open your heart and home to an exchange student?  Please contact local coordinator Sarah Boucher at 517-331-3460 or s.boucher@international-experience.net.  Sarah lives in Jenison and is close by to be of support throughout the entire exchange experience.  You can view available students to host at www.iE-USA.org.
Sarah Boucher, International Experience
s.boucher@international-experience.net
Community Ed…
• You can click here to go to the community education page on the Hudsonville Public School website. There are many activities for your kids to look into!
Upcoming Events