Blog Bits 5/24/2019
News From the Office…
We are slowly getting closer to the last few things going on at school.   Remember that we do not have a lot of room in our freezer so please do not bring in frozen treats without arranging it with your child's teacher. We have 9 SCHOOL Days left. Remember there is no school on Monday, Memorial Day and it is an early release on our last day of school. The last day is Friday, June 7 and the kids will be dismissed at 12:15. We hope you have a wonderful long weekend and can enjoy some time with family and friends!
Next Early Release…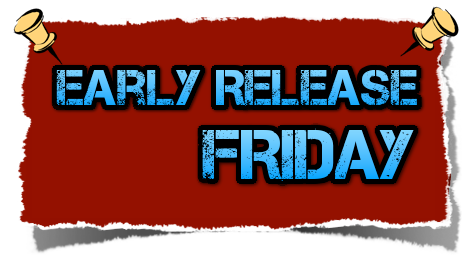 Our next early release is on our last day June 7. We will be dismissing at 12:15 on June 7. If your child is a car rider, please be at school between 12:10 and 12:15 for pick up.  Food Service will be offering a sack lunch on early release days. Children can order a lunch with their teacher in the morning and will have them to take to their destination.  The cost will be $2.25.  Free and reduced benefits will also apply.
Medication Pick Up…
Just an end of the year reminder about medication. If your child has any meds at school (prescription or over the counter) , they must be picked up by the last day of school. Anything left after the last day will be disposed of by the health department. Thank you!!
4th and 5th Grade News…
June 4 – Field Day (June 5 is a back up rain date)
Transportation survey for the Fall…
To help prepare for school bus routing next year, the transportation department needs your help.   Bus routes will be planned this summer according to our board policy and the information you supply.  Please help us gather the most current information by submitting your response on this survey at your earliest convenience. *If this information is not returned to our department, your child may not be placed on a school bus, even if they qualify for district transportation.
Community News…
•Feeding America West Michigan Local Distribution Announcement
Saturday, June 8, 2019
10:00 am to Noon
Hager Park Church is partnering with Feeding America West Michigan to provide a Mobile Food
Distribution. The food distribution will take place at Hager Park Church's parking lot, located at 2635 
Bauer Road in Jenison. Sign-in is required, although the food is FREE to anyone that needs it. There will be a large assortment of food, consisting of fresh seasonal produce and other high-quality grocery items.
•
Saturday Slip N Slide – June 15, 2019, Noon-5pm
Enjoy a Slip N Slide down the hill of the Soccer Bowl  (Rosewood Park) after school gets out for the summer.  Bring your family and friends to this community sponsored event and enjoy a kick-off to summer fun!  Activities include four giant slip n slides, raffle, toddler water park, bounce houses, foam pit, clowns, balloons and so much more!  All proceeds will go directly back into our community to support Love INC.  More information at www.saturdayslipnslide.com
Is your daughter going into 1st-8th grade next fall and interested in cheering? Hudsonville Rocket Cheerleading will have their registration dates on Monday, June 17
th, 
and Thursday, August 1st.  Both will be from 5-8pm and take place at the Hudsonville High School cafeteria.  The registration deadline is Thursday, August 1
st, 
at 8 pm – the end of the final registration (no late registrations will be accepted).  For more information, please visit 
www.hudsonvillerocketcheer.com
 or email Coach Britni via e-mail at 
hudsonvillerocketcheer@gmail.com
.
Join us for a Free food, fun, and friends this summer.
Where: Presidential Estates – 5075 Presidential Lane in Hudsonville
When: Monday thru Thursday June 17 – August 1 ( closed July 3 and 4) from 1200 – 1:00
What: Lunch and Activities for everyone 18 and under! No registration required.
Community Ed…
• You can click here to go to the community education page on the Hudsonville Public School website. There are many activities for your kids to look into!
Upcoming Events