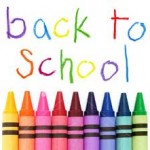 News From the Office…..
It has been a fast and fun first two weeks of school! I wanted to take a moment and introduce myself. My name is Mrs. Hoekstra and I am the new face in the office with Mrs. Ripley. I have two kids in Hudsonville Public Schools and I'm so thrilled to be part of the Georgetown  staff!  The kids at Georgetown are full of smiles and we are having great start to the year!
Picture Day….
Remember to bring your best smiles to school on MONDAY along with your completed picture envelope and money!!

P.E. News….
Dear parents, Turkey trot is fast approaching and if there are any of you that are interested in being a sponsor for this awesome event, please visit the Georgetown PE blog for more information
PTC News….
Parent Club Volunteers:

 We have had many parents ask about volunteering for the Parent Club.  If you are interested in volunteering, please fill out this survey. You will also need to fill out a background check form to do any kind of volunteering if you have not done so already. You can find the form under the forms tab at the top of the page.

Walkathon:

 To find out more, visit this blog post about the WALKATHON.  This is our only school fundraiser for the Parent/Teacher Club this year.  Please donate!
 The 

5th Annual HEF Family Fun Fest Fundraiser

 is coming Friday, September 19th from 4:30 p.m. – 7:00 p.m. at Eagles Stadium.  The activities will take place before the home Varsity football game against Rockford and will include dunking your teacher or principal in one of our dunk tanks, showing off your football throwing skills, bouncing around in the bounce house, getting your face painted, a raffle for an iPad, and much more.  Buy your raffle tickets at any home game to win this great prize.  This event is sponsored by the Hudsonville Education Foundation and all proceeds will be used to fund grants for resources and innovations that directly enhance the education of our students in Hudsonville Public Schools. 

Mr. Gort will be in the dunk tank at 4:45! Get those throwing arms ready!!



 Fall/Winter Children's Clothing & Toy Sale:  Cooler weather will be coming soon! Are you ready? Come to our sale to find great deals on clothing for infants to teenagers, toys, sporting goods/equipment, and all baby paraphernalia! Saturday, September 20 from 9AM to Noon at Heritage Christian School.
The Girl Scouts of Hudsonville are hosting a sign up event for all girls in Kindergarten through 12th grade on September 20th.  We will be meeting at the Hagar Park fire pit from 7:00-8:00 pm for a time of crafts, songs, and s'mores, of course!  Want to make a bucket to sit-upon?  Bring your own 5 gallon bucket with a lid (often available from most bakeries for free, or you can purchase at home improvement stores for a nominal fee) and we will provide the rest of the materials for you.  Event patches will be available for purchase ($1) for those that would like them.  We would love to have you join us!  Pre-registration for the event is appreciated, but not required. For more information please email HudsonvilleGSSU@gmail.com.
INTERNET SAFETY WORKSHOP FOR PARENTS:  It is critical for educators, parents/guardians, and policy makers to understand the physical and emotional impact and the risks associated with growing up too quickly in the online world.  To find out more about the workshop and registration, click here:  Internet Safety-Cyberbullying flyer

MOBILE FOOD DISTRIBUTION –  Saturday, October 4, 2014 Hager Park Church is partnering with Feeding America West Michigan to provide a Mobile Food Distribution. The food distribution will take place at Hager ParkChurch's parking lot, located at 2635 Bauer Road in Jenison. Sign-in is required,although the food is available to anyone that needs it. There will be a large assortment of food, consisting of fresh seasonal produce and other high quality grocery items.
Community Ed News….
Community Education Courses
We have many great offerings for your kids this fall!  Click here to view.  I have also attached a pdf in case you have trouble viewing the document online.
Jr. Cheer Clinic • Beginning Fencing • Learn to Ice Skate • Intro to Hockey • Babysitting Class • Home Alone Class • Learn to Inline Skate • Bowling • Girls Basketball • Elementary & Middle School Legos  • Gymnastics/Dance/Cheer • Learn to Swim • HEAT Stroke School • Young Rembrandts Drawing Classes • Indoor Soccer • Tennis
Please feel free to call if you have any questions.  Rebecca Fabiano  Hudsonville Community Education 669-1740, ext #3
District Information….
Hudsonville Public Schools Annual Education Report
The Hudsonville Public Schools Annual Education Report (AER) was presented to the Board of Education on September 11, 2014.  The AER is designed to meet state and federal requirements for reporting to parents and communities.  The report provides detailed data on state administered student assessment results, accountability results, teacher qualification information, and the state results for the National Assessment of Educational Progress (NAEP).Parents and the community can access AER information for the district and individual schools by clicking on the Annual Education Report tab on our website, www.hudsonvillepublicschools.org.  If you have any questions regarding the AER information, please contact the district curriculum office at 616-669-1740 extension 4.
Upcoming Events at Georgetown….