We are a Georgetown family who feels incredibly blessed during this time of economic stress in West Michigan. For this reason, we have decided to share our resources in an area where there is a great need in our school. We are asking, most humbly, and as you are able, if you will join us in this pursuit. We attend Fair Haven Ministries, and through a special project called the Kingdom Assignment inspired originally by Leesa and Denny Bellesi and then replicated in many other ways through a concept called Pay It Forward (as seen on Oprah in 2006).    We have decided to use our money in a similar way to help families in need at our own school.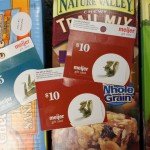 The greatest need of Georgetown families at this time is for food. Some families are unable to qualify for free or reduced lunches because of their income, but at the same time, the money they do receive is going to pay mortgages and bills. There are also many children who come to school without snacks, leaving them hungry as they are trying to learn.
Up to this point, there has been a group of very committed teachers and staff who have been pooling their own money to address this concern. We are hoping that we can multiply their generous donations through this blog posting.
Again, if you are able, we would appreciate any donations of gift cards to food stores. Meijer, Family Fare, D & W Fresh Market and WalMart come to mind, but there may be others that you can think of. The gift cards can be dropped off at the Georgetown school office at any time during regular school hours (8:30 to 4:00). Please mark any donations as follows: SPRING SERVICE PROJECT. Please know that you can also purchase gift cards through out PTC scrip program. If you have questions about how to do this, contact Carrie Clark-Berry (csclarkberry@comcast.net).
Thank you so much for your consideration and your support of this Spring Service Project. Know that you will be helping our Georgetown families in this difficult time.
The Shereda Family