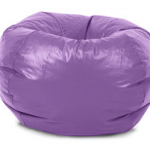 On February 2, we begin to devote a portion of every day to focused time for reading.  This will be called BUST THROUGH BOOKS BOOT CAMP.
We need your help to get this up and running!  You can help in three different ways:
1.  If you are a DAD, volunteer to spend a day running our boot camp.  It's easy…and fun.  Requirements:  Sign Up by clicking on this form; Wear Comfy Clothes; Bring your reading material (work and just for fun); SHOW UP WITH A SMILE, sense of humor and your books.  Jeff Wressell, Lily's Dad, will be heading up the volunteer list.

2.  Donate $1.00 to your child's classroom.  The money will go toward buying timers and bean bags.  Write:  BUST THROUGH BOOKS on your envelope, along with your child's name and classroom.  (We will also take used vinyl bean bags and timers)
3.  Donate any well loved books from your home.  We have students who love to learn about non-fiction topics.  If you have any books on the topics listed below, please donate them to our program.  Books can be dropped off in the library with the incredible, wonderful Mrs. VandenBerg!
Science Topics of Study
Social Studies Topics of Study
* Early American History: American Indians, Africans, Europeans, Colonization and Settlement, Slavery, French American War
* Bill of Rights, U.S. Constitution
* Geography/Regions (Hudsonville, MI, U.S.)
* Government (local, state, federal)
* Civics: citizenship/rules/trade/rights/responsibilities