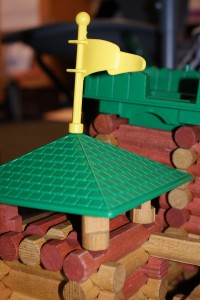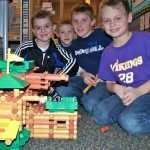 Mrs. Reagan reads  Love That Dog to our class everyday.  One day, she stayed for indoor recess.  We made a BIG lincoln log castle.  We asked her to take a picture and put it on the blog.  She said she would if we wrote a story.  This is the story.
By Jordan, Brayden, Connor and Evan  (The Lincoln Log Experts from Mrs. Kuieck's class)
*Mrs. Reagan reads this story to all the second graders.