Our penpals are coming to visit!   We found out at the beginning of this month that a group of students, teachers and parents will be making the journey from Taiwan to Michigan to meet us.   Currently, they are scheduled to arrive in Michigan on May 29 and visit our school on June 3rd and 4th.
For those of you who are new to Georgetown within the past year, our school was matched with "sister school" in Taiwan in September, 2008.We have been communicating with Raey Guang Elementary through email and blogging.  The BLOGPALS site contains highlights of our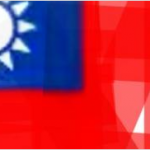 communication together.  You can access this from the left sidebar by clicking on the map of Taiwan.
In addition, several of our students are matched with students from Raey Guang.  They are emailing one another, sharing information about their families, interests and school life.  You can read some penpal correspondence between:
Raey Guang School is situated in Pingtung City, Taiwan.  Matthew Lawrence created a google map to show you have to get from Hudsonville to Pingtung.
As we learn more about the visit, we will post information on Blogpals site and link it to this blog as well.