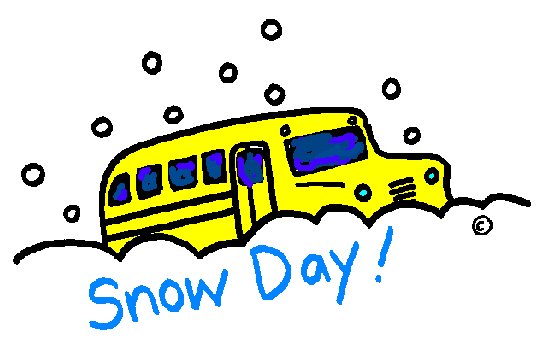 As I walked around the lunchroom, hallways and classrooms today, I was told to do the following as soon as I got home:
Turn my PJ's inside out and wear them backwards.
Put a spoon under my pillow.
Flush ice cubes down the toilet–at least 6.
Run around the table screaming the snow day chant, "SNOW DAY, SNOW DAY, SNOW DAY!"
I must have some amazing pull with Mother Nature because before I had gotten to number 4, school was cancelled!
Due to the Blizzard Like Hazardous Conditions, there will be
NO SCHOOL on FEBRUARY 2, 2011.
EAGLE's NEST DAY CARE is also CANCELLED.
Be safe and stay warm tomorrow!
Mrs. Reagan