HAPPY FIRST FRIDAY OF FEBRUARY!!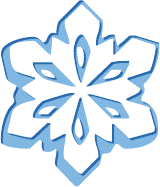 NEWS FROM THE OFFICE….. Could life really be any better??!!  Two snow days in a row, pajama day and popcorn Friday!!!  How lucky are Georgetown students!!  The sun is shining and the weather is beautiful for the kids to be outside.  YEAH  : )  It was a good week here for the few days we were here and we hope you all enjoyed your few extra days with your kids at home too.  The "Blizzard of 2011" will be something this kids will remember for a very long time.  Our poor little Pre-K students could not even see out of their classroom windows!  The snow drifted right up in the corner by their room and covered their classroom windows.  Mrs. Boes was not sure how they were going to be able to look out and do their weather forcast for the day!
KINDERGARTEN INFO……. Kindergarten Round-Up will be held on Tuesday, March 8 at 7pm. Please feel free to click the following links for the k registration and the health appraisal.
You may download this and fill them out and return them to Georgetown or you may stop in the office starting on Monday, January 24 to pick these up. We DO ask however, that when dropping off the filled out registrations that you bring in the child's original birth certificate.
5th Grade News….. Our wonderful 5th graders are starting to raise money for their last HOORAH as elementary students.  They will having a
"Doughnut  Day" on THURSDAY, FEBRUARY 17! (What a great way to kick-off winter break!)  Fliers will be coming home with your youngest and or only student today.  The form to order doughnuts MUST be turned in by FRIDAY, FEBRUARY 11th !!!!  Please see the attached form if you did not receive one at home…….  Georgetown 5th grade donuts .  The proceeds from this fundraiser will help the 5th graders for their 5th Grade Celebration!  (Which is TOP secret of course!)
PTC NEWS…….. Just a quick note from Amanda Troyer in regards to the Father/Daughter event coming to Georgetown……Dads: If you are interested in a suit rental for the Father/Daughter event, we have a special offer from "Bunny Tuxedo" in Grandville for 25% OFF. Just mention the Georgetown Elementary Father/Daughter event. Suits are NOT required. We just wanted to pass along this information in case you were thinking about renting a suit.
BOX TOP INFO……. Our next Box Top competition ends February 17th! The classroom from each wing with the most Box Tops will win a movie afternoon with a special Box Tops product snack!  Earn 70 bonus Box Tops when you purchase 10 Box Tops products at Meijer through February 9th! As with all Box Tops, they must be submitted before their expiration date, so please get them turned in asap!  Shop at the Box Tops Marketplace to earn even more money for Georgetown, visit www.btfe.com and sign up!  Georgetown also wants your Campbell's labels and Spartan UPC codes!
CLASSROOM BASKETS…… We are asking for everyone's help with this!  This is a great way to help raise money for Georgetown and it is fun for the students also!  Your student's teacher will be notifying you of the theme they have selected for their classroom basket.  The PTC is asking for the students to make a donation to their classroom basket by FEBRUARY 17. The raffle tickets for these baskets will be on sale during lunch hours and conference times from February 28 through March 2.  The drawing will be held for the baskets on Thursday, March 3.  If you have any questions, or  would be interested in helping to assemble the baskets and or sell raffle tickets, please contact Staci Nieboer at jns92@prodigy.net or at 669-1923.
SPRING BOOK FAIR…….. The PTC is looking for a Book Fair C0 Chair.  The spring book fair will be held the week of March 14 through 18.  This is a wonderful experience for the students here at Georgetown, shopping at the book fair.  If this is something that you think you might be interested in, please contact Cindy Roerig at 669-1285 or via email at cmroerig@yahoo.com .
COMMUNITY ED NEWS……. We have many new activities to offer you through Community Ed this week.  Please read the following fliers in regards to the new activities! The FOUR things we are attaching this week are:  Parents Night Out – "Kids Rock the Gym!"    rockgym ,  Kids on Canvas Art Clas KOC_Elementary_Hudsonville SignUP_GeorgetownElemR4,  Girls Softball Clinic softball2011, and Girls Volleyball Clinics volleyball11.    Feel free to contact Community Ed directly at 669-7747, ext #3 with any questions you may have.  You may also register online by visiting http://commed01.hudsonville.k12.mi.us/Default.aspx .
Grand Valley State University……….Winter Youth Football Camp
Who: Grades 1-8
When: February 20, 2011
What Time: 2:00-5:00
Where: Laker Turf Building
How Much: $30
The Winter Youth Camp will emphasize football fundamentals – blocking, tackling, passing, catching. Both offensive and defensive skills will be taught.
GVSU's coaches and players will provide instruction on a variety of football skills.
Games and competitions will be held with a focus on fun and skill development. Please see the attached link for more info.

COMMUNITY NEWS……… Hudsonville Little League Registration Information. Registration info is at www.hudsonvillelittleleague.com for AGES 4-18.  We also have a Challenger Division for disadvantaged kids.
HUDSONVILLE BOYS' BASKETBALL AND TEXAS ROADHOUSE…….
Are hosting a fundraiser!! 
FRIDAY, FEBRUARY 25
from 11am to 2pm.  Proceeds from this fundraiser go to the Hudsonville Boys' Basketball Program.  Please help them out by enjoying a great lunch.  Please read the attached flier for all of the details 
Texas Roadhouse fundraiser
.
ALLENDALE CHRISTIAN SCHOOL'S 3 ON 3 BASKETBALL TOURNAMENT – SATURDAY, MARCH 26……….
Tournament location for Allendale Christian School's Fifth Annual 3 on 3 Basketball Tournament will be the Allendale Public High School (grades 5-8) and Allendale Christian School (grades 3-4). ACS is hosting the tournament on Saturday, March 26. This double elimination tournament will have divisions for both girls and boys 3rd-8th g
rades.  Trophies will be awarded to winning teams at each level.  Tee shirts will be provided for each player. All area schools are invited to join us.  Play will be continuous with refs at each court.  Last year there were over 350 players that participated from area schools.  Cost is $80 per team.  Concessions will be available.  Registration forms are due by March 4 and are available at ACS or on our website at allendalechristian.com.
If you have questions or interested in becoming a sponsor, please contact Jody Ribbens @ 895-6016.
Now Enrolling for Hudsonville Public School – Preschool, Kindergarten Care, Before and After School Care, and Summer Programs
Registration information can be found at the Hudsonville Public School website, www.hudsonville.k12.mi.us under Early Childhood Programs or call 616-797-0842.
Free 4 year old Preschool (child must turn four by Dec. 1, 2011)
GSRP (Great Start Readiness Preschool) is a FREE state-funded preschool program for Hudsonville four year olds who meet certain criteria. This program allows children who qualify an opportunity to receive a high-quality preschool experience who may not otherwise have the chance. Parent/Guardian's must provide transportation to and from the program.  Children meeting at least two of the 25 criteria listed on the application can qualify.
Some examples of the criteria include: household income, single parent, unemployed parent, and many others.
The Hudsonville Public Schools' GSRP program has openings as long as state budget allocations allow. Families who show the greatest need will be enrolled first. Registration begins January 10, 2011. Registration information can be found at the Hudsonville Public School website, www.hudsonville.k12.mi.us under Early Childhood Programs or call 616-797-0842.
2/11  T/TH Kindergarten Valentine's Parties
2/12  Father/Daughter Evening 6p to 8p
2/14  Valentine's Parties
2/16  Marco's Pizza Night
2/18 AND 2/21   NO SCHOOL……..WINTER BREAK : )

2/25  M/W Kindergarten
2/28 thru 3/2  Parent teacher conferences
Mrs. Nurenberg  : )