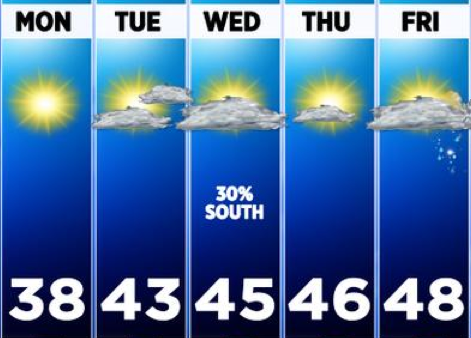 As we enter the last week of March and look ahead to the five day forecast, it is safe to say that March is closing out the same way it began, like a lamb.    For those of you who are preparing to exit for places more warm than West Michigan, I ask that you bring back enough of that sunshine to warm up the month of April for us!
We end this coming week with one of the biggest highlights of the school year, the TALENT SHOW!  There will be two shows, each with a different cast of performances.  You can view the performance schedule by clicking on this link:  TALENT SHOW LINE UP 2011 As I have done in years past, all performances will be video taped and published to this blog by Monday, April 4.
And for those of you with precious kindergarteners, remember:  NO KINDERGARTEN CLASSES ARE IN SESSION THIS THURSDAY, MARCH 31.  This is a day off for kindergarteners.
Here's to a great week and a fabulous spring vacation for everyone—whether you are away or home!
Mrs. Reagan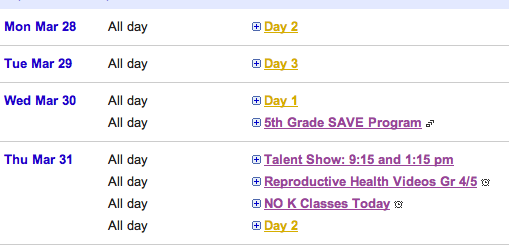 Friday, April 1:  FIRST DAY OF SPRING VACATION.   NO SCHOOL.