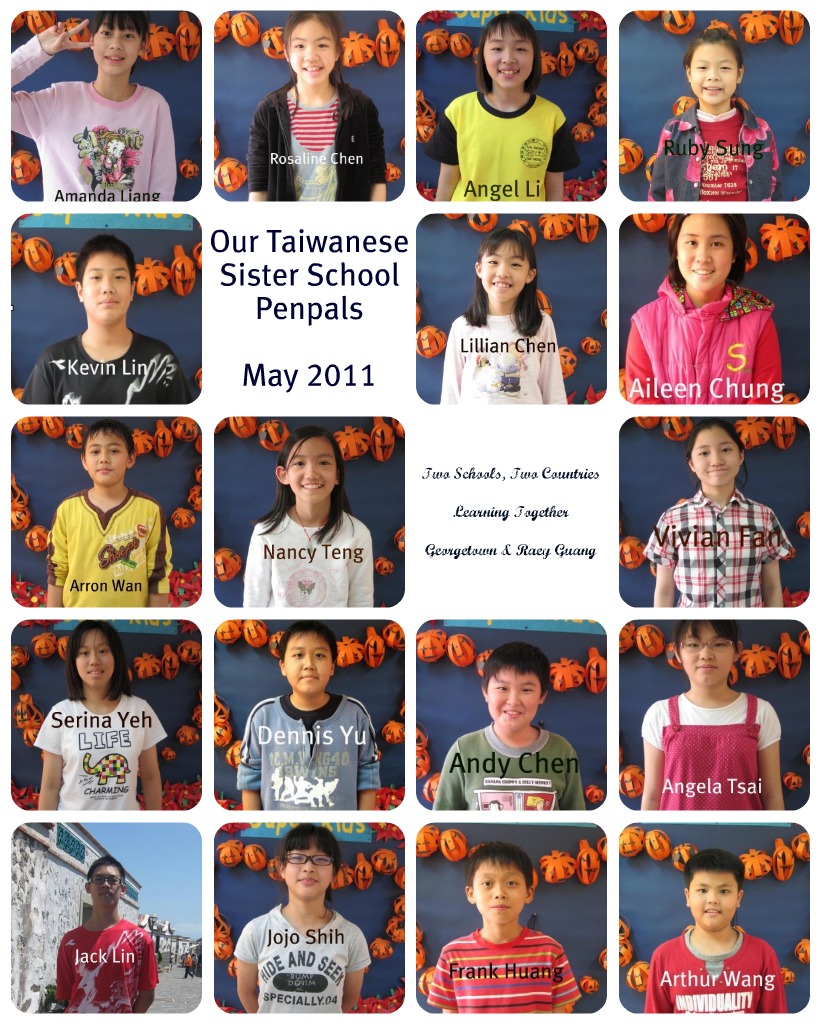 The government of Taiwan has approved for our sister school, Raey Guang Elementary to visit us for a second year in a row.  In early February, I sent out a survey to families to identify interested Georgetown penpals and host families.  Since then, I have been busy communicating with the staff in Raey Guang to make perfect matches with our students and theirs.  During spring break, I received photos of our penpals which you can see above!
On May 4, a group of 6 staff members and 18 students will arrive to learn about the American culture and traditions and our education system.  The Raey Guang students will be matched with Georgetown students to shadow during the school day and then travel home with them for "home-life/family experiences".  We will hold a special welcome ceremony on May 5 at 9:15 in our MPR.
Our sister school will depart on the morning of May 6 for Pingtung, Taiwan.  Throughout the experience, we will take photos and share these with you via this site.
A blog post from June 2010 details the first visit with our sister school. It was incredible in every way—and we look forward to much greater learning and sharing this year.