Happy Friday Georgetown Parents!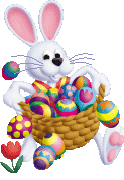 NEWS FROM THE OFFICE……. Well Spring Break is over and man did it go FAST!!  Looking at the calendar April here at school is fairly quiet, but hold on  tight because May is going to be busy!!!  Then before you know it school is done!  Soooo on that note, I say lets count down the school days until summer vacation……..  38 days!!  : )
SCHOOL CALENDAR……. I am attaching the school calendar for the upcoming school year of 2011/2012.  I know this seems way too soon to think about this already, however, I know some people like to plan ahead for vacations.  So here you go…..  Student-11-12-revised
A NOTE FROM THE SUPERINTENDENT………. Over the past several years the number of students attending  Hudsonville Public Schools has grown significantly.  During the past eighteen months we have been exploring options to address this growth.  Following a lengthy process of study and community input, the Board of Education unanimously approved a bond proposal to bring to the voters.  While this request does not raise the millage rate, it is a comprehensive approach to addressing the needs of our growing K-12 student population.
Please join us for a community gathering to review this proposal that will go before the voters on May 3, 2011.   Location: Hudsonville High School Auditorium  (5037 32nd Ave)   Date: Tuesday, April 19.    Time: 7:00pm.  Thank you!
MAY 3 BOND ELECTION……. We are so fortunate to be in a school community which is growing. Over the past 5 years, Hudsonville Public Schools has
grown by 604 students. This trend is not new to Hudsonville as our enrollment has almost tripled over the last 25 years.  In an effort to address the need for additional classroom space, our Board of Education unanimously approved a resolution to go before voters with a bond request. The proposal to be voted on May 3 calls for:
•New 9+ building on the existing high school site
•New South Elementary located on Greenly Street
•New competition pool and fine arts auditorium
•New transportation facility
•Reconfiguring the Freshman Campus to an Early Childhood Center
•Technology upgrades to all school buildings
•Athletic upgrades at Baldwin, Riley, and High School
Since the district is part of the School Bond Revolving Fund (SBRF), which the state makes available to rapidly growing districts, we will be able to build the facilities and improvements without a millage increase. Currently, the districts levies  7.0 mills for debt retirement and the rate will remain at 7.0 mills. The total cost of the proposal will be $82,000,000.00. If  you have questions please visit our website, www.hudsonvillepublicschools.org or call our superintendent, Nick Ceglarek,  616-669-1740 ext 1.
YEARBOOKS…….. Your student should have brought home their yearbooks home this week.  The Office just wants to let you know that we have "extra" yearbooks for sale in the office.  These will be sold for $10 per yearbook. They will be available on a first come, first serve basis.  If you will be writing a check, please make it payable to "GEORGETOWN ELEMENTARY".
SPRING ART SHOW ………. Save the date!  The 2011 Hudsonville Student Art Show is just around the corner!  There will be a special reception for Georgetown Artists on Tuesday, April 26 from 5:30-7:30 p.m. Check out the flyer… 2011FlyerPDF and visit Mrs. Brouwer's Art Room Blog for more information about the art show!
FOOD SERVICE NEWS……… Attention Parents: The food service department is going "green" and will be piloting a new program in your building this month.  Starting with the April menu, you will receive the monthly lunch menu and deposit slip form by email through the School Messenger system. If you have an email address registered with the school system, you will receive this information the third week of every month.   You can also print a copy of the monthly menu off of our web page at www.jenhudfood.org.  If you do not have email or access to a computer, you can request from your building secretary to have a paper copy sent home each month.  Paper copies will also be available in each building for pickup.  Please feel free to contact Stacey at 667-3352 or swykoski@hpseagles.net if you have any questions or concerns.  I am also attaching the April menu  April 2011 Hud Elem and the deposit slip   Deposit Slip .
5th GRADE NEWS……. Just going to list a few dates for you to put on your calendars to remember for upcoming 5th grade events.  Wow….  hold on tight, before you know it you will have a middle schooler!
4/20 ~ Parent Informational Meeting  @ Baldwin Middle/7pm
4/21 ~ Parent Informational Meeting @ Riley Middle/7pm
4/27 ~ Course Selection/Enrollments due back to your 5th Gr teacher
5/2 ~ 7pm  6th Gr Orientation for 5th Gr parents and students
5/19 ~ 5th grade CAMP meeting
5/25 thru 5/27 ~ 5th grade CAMP
6/3 ~ 5th Grade CELEBRATION!!!!
COMMUNITY ED NEWS……… Bowling Leagues….. this is the only new activity that I have since before Spring Break.  This is offered for anyone ages 2-Adult!  Please see the form attached …  Springbowling11 .  Please remember you can visit the Community Ed website for all of the activities that are currently available and you are ALSO able to register on line for these courses through this link!    http://commed01.hudsonville.k12.mi.us/Default.aspx .
BOATER SAFETY CLASSES…….. These will be offered through Community Ed ALSO!!  You may also register for these online at the Community Ed website too.  Here is the information though if you are interested…….
AGES:  12 & UP;  WHEN: Saturday, May 21;  TIME: 9am to 3pm;  WHERE: Hudsonville High School, Room #109 (enter through the front entrance, turn right by office, then turn left to #109);  COST:  $10 per person.  www.hudsonvillepublicschools.org
COMMUNITY NEWS………  JUNIOR RANGERS….. The Junior Rangers would like to invite you and your child between the ages of 5 and 9 years old to an Open House at Soccer-Zone, 596 Baldwin, Jenison Michigan (right behind Meijers).
April 18, 2011  &   April 25, 2011
5:30 pm – 6:30 pm        ages: 5 – 6 year olds
7:00 pm – 8:00 pm        ages: 7 years old and over
During this Open House you and your child will learn about our fun, exciting and our unique program "Moves and Skills"
along with our philosophy "Let the Children Play" Players should wear sport clothing (no jeans), tennis shoes and if possible bring a soccer ball.
HOPE COLLEGE SUMMER OPPORTUNITIES……..
Hope College is offering exciting opportunities this summer for students to explore the wonderful world of science and more (over 51 camps to choose from) The programs will feature "hands-on" interactive investigations designed to teach scientific concepts in a FUN yet challenging way. A camper manual (for use in the camp) and a parent manual will be provided for each session. To register or for more information, visit our website at
www.hope.edu/camps/science.html
. For questions, e-mail us at
sciencecamp@hope.edu
or contact us by phone
(616) 395-7628
.
FEEDING AMERICA WEST MICHIGAN……. Hager Park Church is partnering with Feeding America West Michigan to provide a Mobile Food Pantry on Saturday, April 30th.  The food distribution will take place at Bauer Elementary School's parking lot, located at 8136 – 48th Avenue in Hudsonville, from 10:00 am to Noon.  Sign-in is required, although the food is available to anyone that needs it.  There will be a large assortment of food, made up of seasonal produce and other high quality groceries.
TASTE OF HUDSONVILLE……On Saturday, May 7th the Hudsonville Band Boosters will be sponsoring "Taste of Hudsonville" in the Hudsonville High School gymnasium from 2-5pm.  This community-wide event will showcase food from at least thirteen area restaurants as well as the instrumental music talent of the Hudsonville Band program.  In addition to great food and music, a large silent auction and 50/50 raffle will be held.  Tickets for the event can be purchased daily in the Hudsonville High School and Middle School offices, in the high school lobby on Tuesdays from 5-6pm, at the Avon Store and at Lake Michigan Credit Union on 32nd Ave. beginning Monday, April 11th.  Advanced sale tickets are $10 for adults, $8 for senior citizens and $5 for children 10 and under  (all tickets are an additional $2 at the door).
UPCOMING EVENTS
4/20  Marco's Pizza Night
5/3  Jet's Pizza Night
5/4 – 5/6  Raey Guang visit
5/5  PTC Mtg at 6:30p
5/7  Mother/Son Event ~~ More info to come from PTC!
5/13  Popcorn Friday
5/16 – 5/20  Just Write
5/18  Marco's Pizza Night
5/19  5th Gr. Camp Mtg at 6p
5/25 – 5/27  5th Gr. CAMP
5/30  NO SCHOOL ~~ Memorial Day 
Have a great weekend!
Mrs. Nurenberg  : )