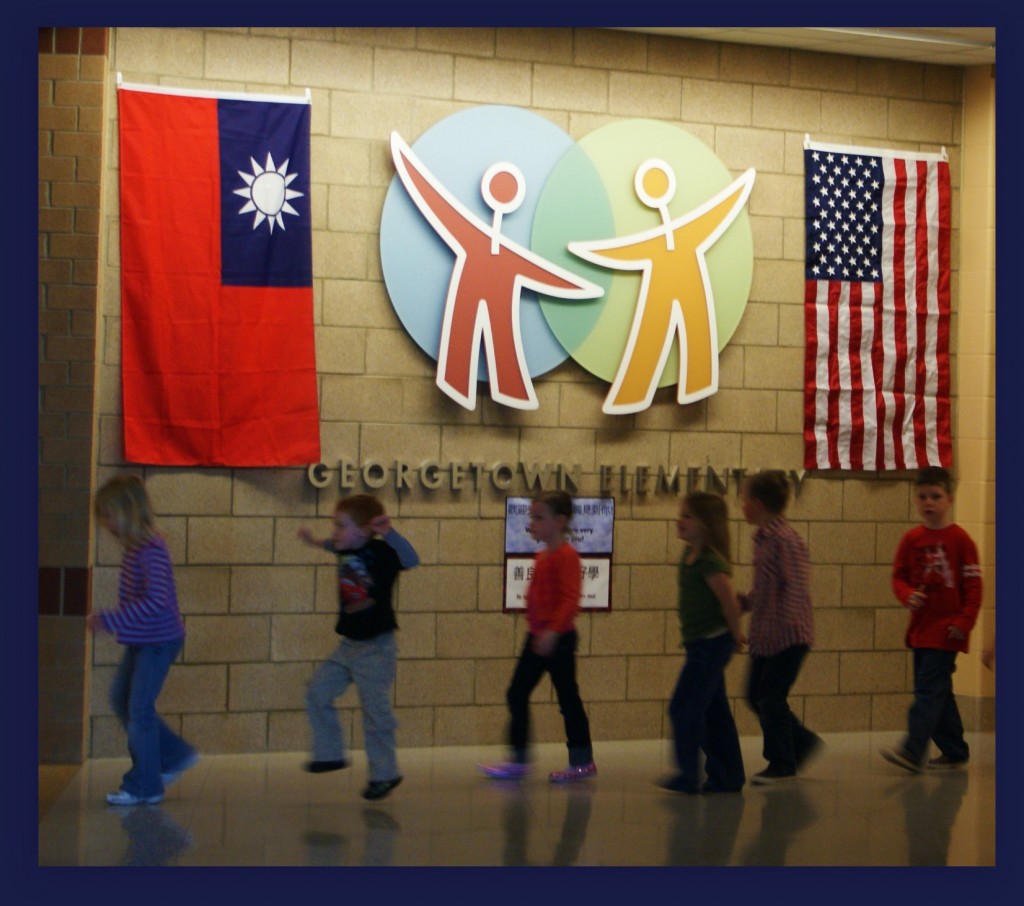 List of things to do for our pen pal arrival:
Make gifts.
Wrap gifts.
Clean halls.  (Thank you, Mr. Rob!)
Hang Flags.  (Thank you, Mr. Rob!)
Learn about Pingtung.
Make bookmarks.
Hang signs. (Thank you, Mr. Rob!)
Practice song.
WAIT.
Wait some more.
All our preparations are done for our Sister School to arrive from Taiwan.  We are now waiting for their arrival on Wednesday, May 4.
We will hold an all school welcome ceremony for the 18 students and five staff members on Thursday at 9:30 am.  We will share photos, video and special details right here…on our awesome school blog.
Can you tell we are very, very excited for their arrival?!