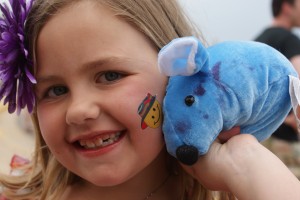 The rain held off…and as a result, we were able to hold the Georgetown 2011 May Carnival outside!  The booth games were staged in the circle drive, along with pets from the Harbor House Humane Society, a jump house, blow up slide, cotton candy and snow cones.  Inside, the PTC provide pizza, soda, face painting, popcorn and a cake walk.
It was a great event….one that was focused on family fun.  I must add this note of appreciation and gratitude to the volunteers.  Events like this are a huge undertaking to plan and execute.  Because our focus is to hold events like these at a break even venture with a focus on family fun rather than making a profit, much work goes into setting the right prices and recruiting volunteers.  Susie Coxen and Stacey Alexander put in hundreds of hours to make this event a success and I appreciate their important work!
Check out this slide show to see some of the happy moments I caught while visiting people at various locations throughout the night.
As always, thank you for your participation and support of events like this at our school.