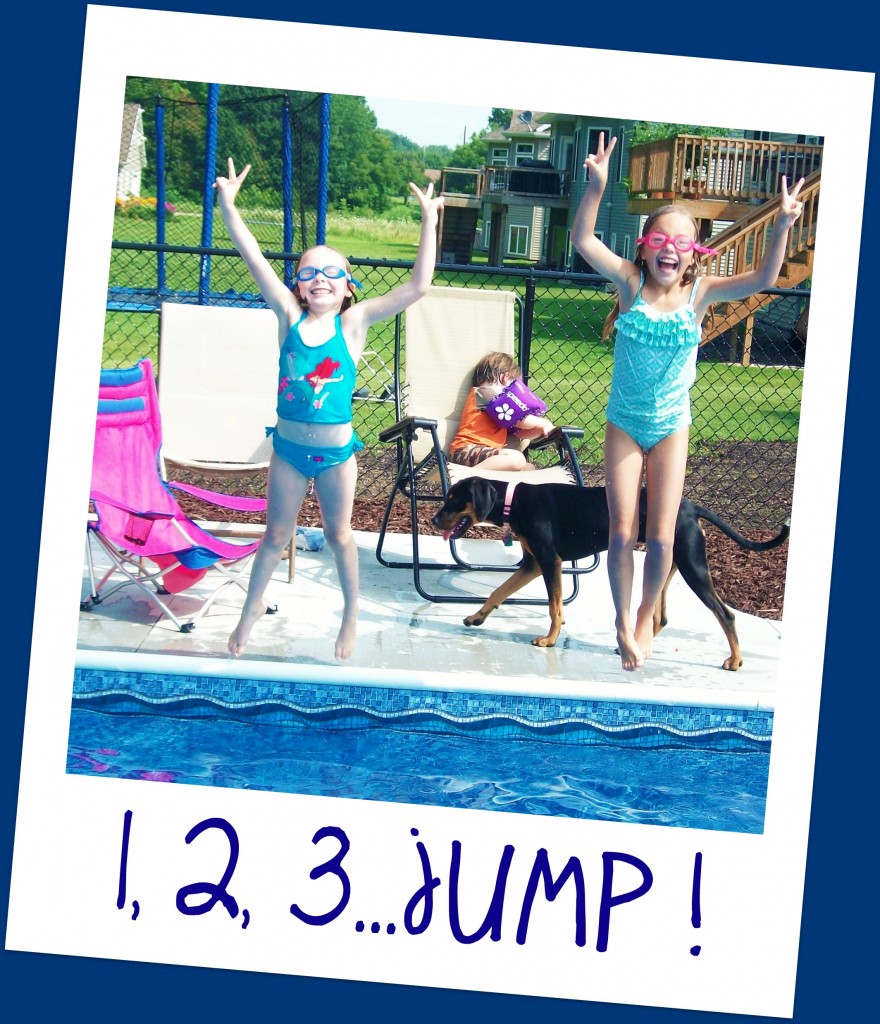 I woke up this morning to find the happiest JUMP in the pool picture I have seen in a very long time.   It is clear from this photo that they are having a very fun summer! Read this email I received from Annelise and Ava, second graders in Mrs. Quigley's Room:
Hi Mrs Reagan,
We are having fun this summer swimming in the pool!  Here is a picture of us, our dog Izzy and our little brother Tate (wearing purple swimmies).

Ava & Annelise
If you want to share your summer highlights with a photo, send it my way and I will post it on the blog!  Visit this link to find out what Ethan, another second grader in our school, has been doing this summer.