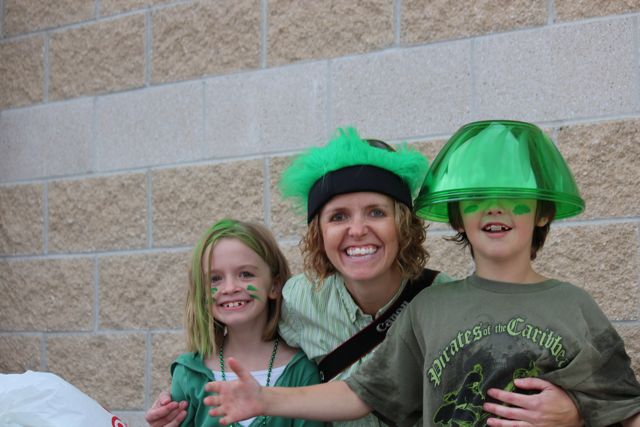 Mrs. Troyer and two suspicious looking trolls loaded with squirt guns made sure that we had a FANTASTIC GO GREEN walk-a-thon!
Tomorrow is our second walk-a-thon day for TTH PK/K and Grades 1 and 2.  We are hoping that the rain stays away.
Check out these photos of our MW PK/K and Grades 3-5 walking today.