Happy first Friday in January back to school!!!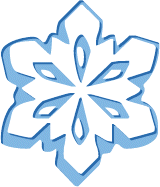 NEWS FROM THE OFFICE……..  Pre-K/Kindergaren schedules…..  Just a few quick reminders coming from the front office.  We know with the Holidays and having 2 weeks off from school everyone's schedules get a little mixed up, so we are just giving the Pre-K and Kindergarten parents a head's up as to the dates for Fridays in January.  JANUARY 13 AND 27 are MONDAY/WEDNESDAY Fridays.  JANUARY 20 is TUESDAY/THURSDAY Friday.
CALL INS AND NOTES FROM HOME……..  With all of the illness that is going around here at Georgetown we would just like to remind you to PLEASE call your student in if they are going to be LATE or ABSENT for the day.  With 647 students in our building it takes awhile to do attendance and for every student that is NOT ACCOUNTED FOR we MUST make a phone call to check on them.  This can take quite a long time, so it is GREATLY  APPRECIATED if you call your student in.  
For changes in daily routines PLEASE remember to send a note in with your student.  If a student DOES NOT have a note for the teacher telling them of a change in plans the teacher will put them on the bus or whatever form of transportation they use normally.  We do understand that occasionally things will come up unexpectedly, but in these situations if you could please call the office as soon as you are aware of the change it is much easier to find the teacher and student to let them know.  The end of the day is very hectic and sometimes these messages are missed.  Thank you for your help in this matter.
PRE-K/KINDERGARTEN ENROLLMENT PACKETS…….  These will be available in the front office starting on TUESDAY, JANUARY 31.   We are not allowed to hand these out any sooner.  PLEASE REMEMBER that preferences are not determined by the date the enrollments are turned in.
ATTENTION ALL 4th GRADERS/PARENTS OF 4th GRADERS……  Swimming is coming soon.  Everyday, January 16 – 27 the 4th graders will be going to the High School for swimming lessons.  REMEMBER to send swim suits/towels OR the "NEEDED" essentials to change into after swimming if your student wears their suit under their clothes in morning.  Thank you, this saves the office ALOT of phone calls home  : )
FOOD SERVICE NEWS….  BREAKFAST…..Breakfast is Available in Your Building-  Breakfast is served at Georgetown from 8:25 to 8:50 every day that school is in session.  The cost is $1.25 for paying students, $.30 for students who qualify for reduced lunches and free for students who qualify for free lunches.  There are 4 breakfast kits to choose from with each kit including a cereal, bread item, 100% juice and a milk.  Join us and jump start your day with breakfast!
JANUARY LUNCH MENU……..  Jan. 2012 Hud. Elem Menu      Deposit Slip
COMMUNITY NEWS……. Is it Dyslexia?……. New Chapter Learning, an affiliate of Dyslexia Correction Foundation will provide a free informational seminar on the thinking style, learning differences, and gifts of the visual thinker. What are the characteristics of dyslexia, the root cause of dyslexia, and how the problem can be corrected. The seminar will be held on Tuesday, January 17th at 6:30 PM at Grandville Middle School; 3535 Wilson Ave, Grandville, MI. Room 200.
All participants who wish to attend are encouraged to pre-register by calling 616-534-1385. For more information please visit www.newchapterlearning.net.
COMMUNITY ED NEWS……..   Here is the list of current activities that are being offered from Community Ed.  There is also a link at the bottom to get you to the Hudsonville Public Website so you can register for these activities online.  Just go to the "Community Ed" link on the left hand side of the page.  One last thing, they are offering a JR. DANCE CLINIC,  but as of yesterday it was not on the website, so I am attaching the paper copy flier so you can get the details this way.    2012DanceClinic
Hudsonville Community Education Offerings
•Young Rembrandts Drawing – Ages 6 – 12
•Jr. Dance Clinic – Grades K – 8
•Beginning Fencing – Ages 5 – Adult
•Inline Speed Skating – Experienced Skaters – Ages 5 – Adult
•Learn to Skate – Ages 4 and up
•After School Tennis – Grades – PK – 5th
•Youth Bowling Leagues – Ages 3 – Adult
•HEAT Jr. Swim Team – ages 5 – 11                                                                                                                                                                                                                        •HEAT Middle School Jr. Swim Team – Grades 6 – 8
•Parking Lot Self Defense Awareness – Ages 14 – Adult
To register for any of the above offerings, please visit www.hudsonvillepublicschools.org
UPCOMING EVENTS  
1/10 ~ Jet's Pizza Night
1/16 – 1/27 ~ 4th Grade Swimming
1/18 ~ Marco's Pizza Night
1/27 ~ ECSE Field Trip to Playworld
1/31 ~ Pre-K/K Enrollment Packets Available
Have a fabulous weekend!
Mrs. Nurenberg  : )