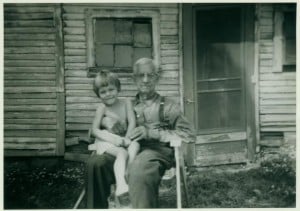 Michelle Burns, Kaden's mom, read our post about Charlie's Dump and saw my wish for a photo of Mr. Montague, the owner of the property that has become a winter sport area for families in our area.
Michelle found a photo of Charlie Montague on the You Knew You Grew Up in Jenison If… Facebook page.
If you have photos of your children at Charlie's Dump and would like to share these, send them my way!
Mrs. Reagan