BLOG BITS 12/14/12……….  Happy Friday Georgetown Parents!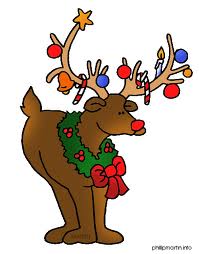 NEWS FROM THE OFFICE ……….. Holy Toledo….. ONLY 5 more days until Holiday Break!  I cannot believe I just typed this.  This week was a fun one here for the students, they got to do there holiday shopping at the Holiday Gift Shop.  Next week will fly by too with it being the last 5 days before break and the holiday parties.  
COATS/HATS/MITTENS………..  Parents please remember as it is getting colder that students need to be bringing coats/hat and mittens to school.  We know there is not any snow yet, however, it has been really cold and windy the past few days.  We have been seeing a lot of students outside without these essential items for recess.  PLEASE REMIND your student that they need to wear these outside for recess too!! Thank you  : )
ILLNESSES……. there is still a lot of this going through our building.  The fevers/sore throats have been lasting for up to 5 days.  There has been some of the stomach virus still lingering with a fever too.  Please remember to keep your children home until they are fever free for 24 hours without meds and have stopped vomiting for 24 hours.  Thank you.
LUNCH DEPOSITS …….. PLEASE remember when sending these in with your students that you include their FIRST/LAST name and TEACHER name on the envelope.  The lunch room has been getting a lot of deposits without names and this is very difficult for her to determine who the deposit goes to.  Especially when it is a cash deposit!!  Thank you.  : )
5TH GRADE CANDY CANE SALE……….  The annual 5th grade Candy Cane sale is officially here!  Each year, our 5th grade classes sell candy canes to help raise money for their end of year 5th grade camp experience and celebration. This year the sale runs through Friday, December 21. The cost for each candy cane is $1.00 and they will be delivered the same day they are ordered.  Thank you for your support and Happy Holidays!
CALL INS and LATE ARRIVALS…………  Please try to remember to call in for your student if they are not going to be attending school for the day OR even if they will be a late arrival.  Especially with illnesses on the rise right now, we have been needing to make more phone calls home to check on students who are not accounted for.  With 625 students in this building it can take quite a while to get through attendance.  If you can help us with this matter that would be great!  Please remember you can call the office number 24/7 and leave us a message.  Thank you  : )
GIRLS ON THE RUN……… SHOE FITTING………  Due to a scheduling difficulty with Gazelle Sports, there has been a change in the January shoe fitting schedule. The first shoe fitting on Saturday, January 5th at CWIT is no longer happening. Instead, we will have a fitting on Saturday, January 26th, still at CWIT.  Thank you.
ART NEWS………  Parents, be sure to check out your child's artwork on ARTSONIA, the world's largest on-line art gallery!  Looking for a special Christmas gift for grandparents? Visit the Artsonia Gift Shop and have artwork printed on a huge variety of items, including mugs, clothing, and holiday cards.  Contact Mrs. Brouwer (jbrouwer@hpseagles.net) if you need the Security Key Code to access your child's artwork.
PTC NEWS……….  JET'S PIZZA NIGHT WINNER……… drumroll please……. was 4th Grade…….. Mr. Kooiker!!  : )  They will be enjoying a pizza party lunch provided by Jet's.  
COMMUNITY NEWS……….  SANTA MOVIE……..
 Every month students from Hudsonville, Jenison, and Unity Christian High Schools meet to discuss ways that they can best meet the needs of the community. These students comprise the Youth Advisory Committee of Southeast Ottawa County. They focus on meeting the needs of the families of the community through various service projects and granting funds to organizations with the same goal. On December 15 the committee is hosting a family friendly movie night at Hudsonville High School in the main gym and cafeteria. The doors open at 6:30 and the movie begins at 7. There will be photo opportunities with Santa and his elves, crafts, cookie decorating, and much more! The entrance is free with low costs for the photos and crafts. Families are encouraged to come and enjoy this free event. Monetary donations will be collected for Helping Hands Food Pantry. Don't be shy! Bring your family and friends to enjoy Santa's Movie Night put on by the Youth Advisory Committee! 
HOLIDAY SKATE SPECIAL………… at Georgetown Ice Center.  $5 per person.  Includes skating & skate rental.  Dec 21 – Jan 6.  Public Skating Times:
Monday – Friday 12-2pm
Fridays 7-9 PM
Saturdays & Sundays 2-4 PM
closed on 12/24, 12/25, 1/1
(616) 662-2800
georgetownice.com
EAGLE'S LANDING HOLIDAY CLOTHING SALE……….. Do you need any Eagle attire for gifts for the holidays??  Plan ahead to stop in and pick up the NEW UNDER ARMOUR GEAR.  It goes fast.  Right now we are as full of gear as we are going to be before Christmas.  We will not be reordering the same stuff after break so get it while it lasts.
Hours of Operation going into Christmas Break!!!!!!!!!!!!!!    M-F – 7:25-7:45 am and 10:20-12:10.
Other special hours until Christmas break………..
Friday, December 14 (Basketball 6-8:30ish)
December 17-20 (After school til 8pm)
Saturday, December 22 (Wrestling 9-2 pm)
HUDSONVILLE LIGHT SHOW……….  One of our Park families is helping sponsor a Christmas light show at 4608 Sun Meadow LN.  This show is a light and music production in the front of their home.  This neighborhood has been published in the local papers for their amazing light displays in past years. Donations will be accepted to help support the Mulder family on Sat. Dec. 22, 2012. This Park family has two sons, Jarod and Caleb, battling a rare regressive genetic disorder called M.P. S. On Dec. 22 there will be Hot Chocolate, Candy Canes and SANTA! Please join the fun from 6PM-9PM. Merry Christmas.
GIFTS OF APPRECIATION…….. Are you wondering what gift to get your child's teacher or bus driver for Christmas this year?  As we all know, Christmas is a great time to recognize those special people – teachers, coaches, counselors, bus drivers, and other staff members – who are a positive influence in your child's life and school experience. One way to show your appreciation is by making a donation in their name to the Hudsonville Education Foundation.  It's a gift that keeps on giving!  Please see the attached donation form (or pick one up at your child's school) for more information and directions for making your gift.  GiftsofAppr-Dec2012
HUDSONVILLE LITTLE LEAGUE………  Sign-Ups Are Now Open!  Visit www.hudsonvillelittleleague.com   Deadline: January 19, 2013 – 1:00 p.m
HUDSONVILLE LACROSSE ASSOCIATION………. Register now to play lacrosse for the Hudsonville Lacrosse Association in the spring!  
Go to www.hudslax.com for registration and information. Open to Boys in 5th grade through high school, and high school girls.
HPS EARLY CHILDHOOD PROGRAM ………  is holdingtwo Parent Registration Evenings in January for our 2013 Summer Program and our 2013-2014 School Year Programs.  Identical information is available on both evenings.  Please consider attending if you wish to learn more about the programs offered throughout our district.   *Feel free to share the attached flyer and information with family, friends, and neighbors that may benefit from our options.  Information Night Dates/Times:  
Thursday, January 17 @ Riley Middle School Cafe', 6:00-7:00pm;  
Monday, January 21 @ Bauer Elementary Gym, 6:00-7:00pm.  
These evenings are a chance to gather information about the programs, meet staff, and visit a preschool classroom.  There will not be a formal presentation, so come anytime between 6:00-7:00pm.  Children are welcome also.  For more information, please call Shellie or Becky at 
616-797-0842
.
COMMUNITY ED NEWS…………  Hudsonville Community Education has many offerings for your kids this fall.  For more information or to register, please visit www.hudsonvillepublicschools.org or call Rebecca at 669-7747, ext. #3.  Here are some of the activities being offered currently:
Jr. Eagles Basketball ~ Boys/Girls Grades K-2
Boys Basketball ~ Grades 3-6
Soccer ~ Ages 5-12
Learn to Swim ~ Ages 6mo – 3yr
Young Rembrandts Drawing ~ Ages 6-12
Learn to Inline Skate ~ Ages 4 & up
Learn to Ice Skate ~ Ages 3 & up
Beginning Fencing ~ Ages 5 – Adult
UPCOMING EVENTS
12/19 ~ Marco's Pizza Night
12/22-1/6 ~ HOLIDAY BREAK  : )
1/11 ~ 5th Grade Field Trip
1/11 ~ ECSE Sleigh Ride Field Trip w/parents
1/16 ~ Marco's Pizza Night
1/17 ~ PTC Meeting 6:30pm
1/17, 1/18 & 1/25 ~ Mrs. Van's ECSE Parent/Teacher Conferences
1/24 & 1/25 ~ Mrs. Murphy's ECSE Parent/Teacher Conferences
1/26~ Father/Daughter Winter Wonderland Dance (more info coming soon!)
Mrs. Nurenberg  : )