Happy Friday Georgetown Parents!
NEWS FROM THE OFFICE……..  Well it has been a very quiet week here at Georgetown.  Of course we are not complaining by any means!  We hope everyone enjoyed their break and are ready to settle back in to the routine of school again.  January is a pretty quiet month here at school so not too many things to report.  Do not forget the Father/Daughter Dance will be held on Saturday, January 26.  Hopefully soon we will have some snow for the kids to play in!  Please  remember to send warm outerwear even if there is no snow, it is still cold.  Also try to remind your students to stay out of the mud at recess.  We have had to call parents a few times this week already for clean clothes.  : (
LUNCH INFO…….. PLEASE remember when sending these in with your students that you include their FIRST/LAST name and TEACHER name on the envelope.  The lunch room has been getting a lot of deposits without names and this is very difficult for her to determine who the deposit goes to.  Especially when it is a cash deposit!!  Thank you.  : )  Also attached is the January lunch menu and deposit slip…. Jan. 2013 Hud. Elem. Menu-2  Deposit Slip (1)
CALL INS and LATE ARRIVALS…………  Please try to remember to call in for your student if they are not going to be attending school for the day OR even if they will be a late arrival.  Especially with illnesses on the rise right now, we have been needing to make more phone calls home to check on students who are not accounted for.  With 625 students in this building it can take quite a while to get through attendance.  If you can help us with this matter that would be great!  Please remember you can call the office number 24/7 and leave us a message.  Thank you  : )
PTC NEWS………  FATHER/DAUGHTER WINTER WONDERLAND DANCE……. Our Father/Daughter Winter Wonderland Dance is quickly approaching on Saturday, January 26th from 6:30-8:30. Your daughter(s) should have received their invitations on Monday or Tuesday. We are in need of volunteers to:
Donate food items

Run errands the week before

Help with setup during the day on Saturday

Check-in and welcome guests

Assist with games during the dance

Monitor the snack tables

Tear down and clean up
Currently our active team is two people and we need more help to accomplish an event like this and make it a success. It's less then three weeks away. If you are able to volunteer your time for your daughter's dance, please contact Amy McCormick by email at aimersppl4life@yahoo.com or by phone/text at 299-6077 or use the volunteerspot link provided below.
Food donations needed:
10 lbs. of purple grapes

10 lbs. of green grapes

10 lbs. of strawberries

10 cans of pineapple

10 bags of regular marshmallows

8 bags of jumbo marshmallows

5 bags of mini marshmallows
The donations can be provided in any portion, please don't feel like you have to donate the full amount of any particular item. You can signup for donations through volunteerspot or contact Amy.  VolunteerSpot information: We're using VolunteerSpot (the leading online signup and reminder tool) to organize our upcoming activity.
Please sign up for Father/Daughter Dance – here's how it works in 3 easy steps:

Click this link to go to our invitation page on VolunteerSpot: http://vols.pt/vcpibM

Enter your email address: (You will NOT need to register an account on VolunteerSpot) 

Sign up! Choose your spots – VolunteerSpot will send you an automated confirmation and reminders. Easy!
Note: VolunteerSpot does not share your email address with anyone. If you prefer not to use your email address, please contact me and I can sign you up manually.
JET'S PIZZA NIGHT WINNER……..

 Drumroll please……….. was 3rd Grade…….. Ms. VanderStel.  They will be receiving a pizza party for lunch.  Way to go 3rd Graders!!
COMMUNITY NEWS………. FEEDING AMERICA FOOD PANTRY…….. Free Food Distribution:  The feeding America mobile food pantry will be distributing food from 6:00 – 7:30 PM, Thursday, Jan. 17 at Hudsonville Congregational United Church of Christ, 4950 32nd Ave.  The food is free to the public for those who could use a little extra help in these tough economic times.
SNOWMAN FESTIVAL……….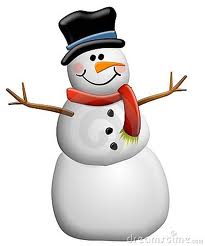 Georgetown Township's first Snowman Festival will be held on February 9, 2013 from noon until 2:00pm at Rosewood Park (a.k.a. Charlie's Dump) in Jenison.  The event is sponsored by City2Shore Real Estate, Jet's Pizza, and Biggby Coffee of Jenison.  Join us for an afternoon of family fun as we come together to create an entire village of snowmen!  Please visit City2Shore's Facebook page for more details about the event and how you can participate.  Awards will be given for Most Original and Best Themed snowmen!  What does your most creative snowman look like?  Join us on February 9 and bring it to life!  In the event we do not have sufficient snow, the event will be rescheduled for February 23.
HUDSONVILLE LACROSSE ASSOCIATION…………

 Hudsonville Lacrosse offers the opportunity to learn and play competitive lacrosse in the spring for boys in grades 5-12, and girls in grades 9-12.    Get information and register at hudslax.com.  Registration  will close on January 31.
HPS EARLY CHILDHOOD PROGRAM ………  is holding two Parent Registration Evenings in January for our 2013 Summer Program and our 2013-2014 School Year Programs.  Identical information is available on both evenings.  Please consider attending if you wish to learn more about the programs offered throughout our district.   *Feel free to share the attached flyer and information with family, friends, and neighbors that may benefit from our options.  Information Night Dates/Times:  Thursday, January 17 @ Riley Middle School Cafe', 6:00-7:00pm;  Monday, January 21 @ Bauer Elementary Gym, 6:00-7:00pm.  These evenings are a chance to gather information about the programs, meet staff, and visit a preschool classroom.  There will not be a formal presentation, so come anytime between 6:00-7:00pm.  Children are welcome also.  For more information, please call Shellie or Becky at 616-797-0842.
COMMUNITY ED NEWS…………  Hudsonville Community Education has many offerings for your kids this fall.  For more information or to register, please visit www.hudsonvillepublicschools.org or call Rebecca at 669-7747, ext. #3.  Here are some of the activities being offered currently:
Jr. Eagles Basketball ~ Boys/Girls Grades K-2
Boys Basketball ~ Grades 3-6
Learn to Swim ~ Ages 6mo – 3yr
Young Rembrandts Drawing ~ Ages 6-12
Learn to Inline Skate ~ Ages 4 & up
Learn to Ice Skate ~ Ages 3 & up
Beginning Fencing ~ Ages 5 – Adult
UPCOMING EVENTS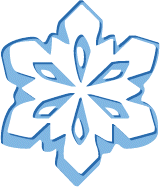 1/16 ~ Marco's Pizza Night
1/17 ~ PTC Meeting 6:30pm
1/17, 1/18 & 1/25 ~ Mrs. Van's ECSE Parent/Teacher Conferences
1/24 & 1/25 ~ Mrs. Murphy's ECSE Parent/Teacher Conferences
1/26~ Father/Daughter Winter Wonderland Dance (more info coming soon!)