Happy Friday Georgetown Parents!
NEWS FROM THE OFFICE……..  We had another good week here at Georgetown.  We are just hoping for some snow to come soon so recess will be a little more exciting!!  Hopefully next week!  : )  We do have one issue that we would like to address with parents.  Since we have returned from our Holiday Break we are seeing a TON of students arriving late to school.  The first bell in the morning rings at 8:45am and the second bell rings at 8:50am, which is when the students should be all settled in their classrooms!  We (being the teachers AND the office) would really appreciate if your students were here and settled by 8:50.  It is much harder for attendance for the teachers and makes the attendance take much longer in the office if we are calling on all of the late students.
KINDERGARTEN PACKETS/ROUND UP………..  We now have Kindergarten packets available in the office to pick up.  Kindergarten Round Up will be held at Georgetown on Tuesday, February 26 at 7pm.  Please remember that it is NOT a first come/first serve basis as far as turning in your registrations.  We will not be holding PK at Georgetown next year.  Our students that request PK will be going to Bauer.  Your child should be 5 on or before NOVEMBER 1 this year to enter EITHER PK or Kindergarten.  IF your child turns 5 between NOVEMBER 2 AND DECEMBER 1 you will need to fill out a WAIVER in order for them to attend PK or K.  These WAIVERS will be attached to the Kindergarten registrations.  You ONLY need to fill out the waiver if your child turns 5 BETWEEN the dates of NOVEMBER 2 AND DECEMBER 1, 2013.
5th GRADE NEWS…………  It is that time of year again to start adding important dates to the calendar for your 5th grader.  The time from here until the end of the school year is going to fly by for you……. so hold on tight!   Here are some upcoming dates that you will want to keep track of.
March 21 ~ Visiting the Middle School.  Students will visit either Baldwin or Riley depending on which school they will be attending next year.  This is a fun day for your student.  They really enjoy this. 
April 9 ~ Instrument fittings for 5th graders at Georgetown in the afternoon.  They will do this at Georgetown.
April 17 ~ Baldwin St Middle School Parent Information Meeting at 7pm in the Cafeteria.
April 18 ~ Riley St Middle School Parent Information Meeting at 7pm in the Cafeteria.
PTC NEWS………  FATHER/DAUGHTER WINTER WONDERLAND DANCE……. Our Father/Daughter Winter Wonderland Dance is quickly approaching onSaturday, January 26th from 6:30-8:30. Your daughter(s) should have received their invitations on Monday or Tuesday. We are in need of volunteers to:
Donate food items

Run errands the week before

Help with setup during the day on Saturday

Check-in and welcome guests

Assist with games during the dance

Monitor the snack tables

Tear down and clean up
Currently our active team is two people and we need more help to accomplish an event like this and make it a success. It's less then three weeks away. If you are able to volunteer your time for your daughter's dance,please contact Amy McCormick by email at aimersppl4life@yahoo.com or by phone/text at 299-6077 or use the volunteerspot link provided below.
Food donations needed:
10 lbs. of purple grapes

10 lbs. of green grapes

10 lbs. of strawberries

10 cans of pineapple

10 bags of regular marshmallows

8 bags of jumbo marshmallows

5 bags of mini marshmallows
The donations can be provided in any portion, please don't feel like you have to donate the full amount of any particular item. You can signup for donations through volunteerspot or contact Amy.  VolunteerSpot information: We're using VolunteerSpot (the leading online signup and reminder tool) to organize our upcoming activity.
Please sign up for Father/Daughter Dance – here's how it works in 3 easy steps:
Click this link to go to our invitation page on VolunteerSpot: http://vols.pt/vcpibM

Enter your email address: (You will NOT need to register an account on VolunteerSpot) 

Sign up! Choose your spots – VolunteerSpot will send you an automated confirmation and reminders. Easy!
Note: VolunteerSpot does not share your email address with anyone. If you prefer not to use your email address, please contact me and I can sign you up manually.
COMMUNITY NEWS…………..
SNOWMAN FESTIVAL……….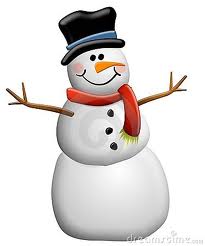 Georgetown Township's first Snowman Festival will be held on February 9, 2013 from noon until 2:00pm at Rosewood Park (a.k.a. Charlie's Dump) in Jenison.  The event is sponsored by City2Shore Real Estate, Jet's Pizza, and Biggby Coffee of Jenison.  Join us for an afternoon of family fun as we come together to create an entire village of snowmen!  Please visit City2Shore's Facebook page for more details about the event and how you can participate.  Awards will be given for Most Original and Best Themed snowmen!  What does your most creative snowman look like?  Join us on February 9 and bring it to life!  In the event we do not have sufficient snow, the event will be rescheduled for February 23.
HUDSONVILLE LACROSSE ASSOCIATION………… Hudsonville Lacrosse offers the opportunity to learn and play competitive lacrosse in the spring for boys in grades 5-12, and girls in grades 9-12.    Get information and register at hudslax.com.  Registration will close on January 31.
HPS EARLY CHILDHOOD PROGRAM ………  is holding two Parent Registration Evenings in January for our 2013 Summer Program and our 2013-2014 School Year Programs.  Identical information is available on both evenings.  Please consider attending if you wish to learn more about the programs offered throughout our district.   *Feel free to share the attached flyer and information with family, friends, and neighbors that may benefit from our options.  Information Night Dates/Times:  Thursday, January 17 @ Riley Middle School Cafe', 6:00-7:00pm;  Monday, January 21 @ Bauer Elementary Gym, 6:00-7:00pm.  These evenings are a chance to gather information about the programs, meet staff, and visit a preschool classroom.  There will not be a formal presentation, so come anytime between 6:00-7:00pm.  Children are welcome also.  For more information, please call Shellie or Becky at 616-797-0842.
COMMUNITY ED NEWS…………  Hudsonville Community Education has many offerings for your kids.  For more information or to register, please visit www.hudsonvillepublicschools.org or call Rebecca at 669-7747, ext. #3.  Here are some of the activities being offered currently:
Learn to Swim ~ Ages 6mo – 3yr
Beginning Fencing ~ Ages 5 – Adult
UPCOMING EVENTS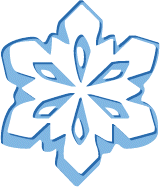 1/24 & 1/25 ~ Mrs. Murphy's ECSE Parent/Teacher Conferences
1/26~ Father/Daughter Winter Wonderland Dance (more info coming soon!)
2/8 ~ NO SCHOOL-Winter Break
2/11 ~ NO SCHOOL-Winter Break
2/14 ~ 5th Grade Tarry Hall Skating 9am-11:30am
2/19 ~ 5th Grade Symphony Trip
2/20 ~ MARCO'S Pizza Night
2/26 ~ Kindergarten Round Up  7pm at Georgetown
2/27 ~ 4th Grade Field Trip to Lansing
3/1 ~ NO SCHOOL – RECORDS DAY