Happy Friday afternoon Georgetown Parents! 
NEWS FROM THE OFFICE……… Wow, was that not cool to have a snow day this week?!  I absolutely love them and hopefully we can possibly squeak out one more this year!  One day this week we had to have inside recess because of the temperatures, but we love it when the kids can go out and play.  Just as a reminder on how we determine whether it will be outside/inside recess……. we log on to Wood TV8's website and they have a weather station right next door at Daybreak Church.  This tells us the temperature and wind chill.  The ONLY time the students stay inside is when the windchill is BELOW ZERO.  We monitor this in the morning and before every recess, so please just make sure your kids have the appropriate outdoor wear for recess.
We still seem to be having an issue with a lot of tardy students in the morning.  Please, we are asking on your part that you get your students to school on time when you are dropping them off.  If they arrive late from the bus, this is not marked as a tardy.  As a reminder the first bell rings at 8:45am and the second bell at 8:50am, which is when the students should be settled in their class.  When students are on time this makes attendance MUCH easier for the teachers AND the  office.  Thank you.
KINDERGARTEN PACKETS/ROUND UP………..  We now have Kindergarten packets available in the office to pick up.  Kindergarten Round Up will be held atGeorgetown on Tuesday, February 26 at 7pm.  Please remember that it is NOT a first come/first serve basis as far as turning in your registrations.  We will not be holding PK at Georgetown next year.  Our students that request PK will be going to Bauer.  Your child should be 5 on or before NOVEMBER 1 this year to enter EITHER PK or Kindergarten.  IF your child turns 5 between NOVEMBER 2 AND DECEMBER 1you will need to fill out a WAIVER in order for them to attend PK or K.  These WAIVERS will be attached to the Kindergarten registrations.  You ONLY need to fill out the waiver if your child turns 5 BETWEEN the dates of NOVEMBER 2 AND DECEMBER 1, 2013.
5th GRADE NEWS…………  It is that time of year again to start adding important dates to the calendar for your 5th grader.  The time from here until the end of the school year is going to fly by for you……. so hold on tight!   Here are some upcoming dates that you will want to keep track of.
March 21 ~ Visiting the Middle School.  Students will visit either Baldwin or Riley depending on which school they will be attending next year.  This is a fun day for your student.  They really enjoy this. 
April 9 ~ Instrument fittings for 5th graders at Georgetown in the afternoon.  They will do this at Georgetown.
April 17 ~ Baldwin St Middle School Parent Information Meeting at 7pm in the Cafeteria.
April 18 ~ Riley St Middle School Parent Information Meeting at 7pm in the Cafeteria.
PTC NEWS………  FATHER/DAUGHTER WINTER WONDERLAND DANCE……. Our Father/Daughter Winter Wonderland Dance will be held this Saturday, January 26th from 6:30-8:30.  It will be held NO MATTER the weather.  So all you Dad's out there….. make sure your dancin' shoes are ready!!  : )
MARCO'S PIZZA NIGHT WINNER……….  is one of our rockin' Kindergarten classes!!  Let's all say a big HIP HIP HOORAY for Mrs. Bohl's class.  Way to go Kindergartners!!  You helped raise just over $105 for Georgetown on pizza night.  Mrs. Bohl's class will be rewarded with a pizza lunch from Marco's.
COMMUNITY NEWS……….  GIRL SCOUT INFORMATIONAL MEETING…….. Will be held on Thursday, February 7 at 7pm in the Georgetown Library.  Please read the attachment with more details.  2012RecruitmentFlyer-2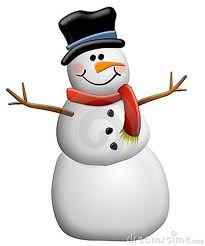 SNOWMAN FESTIVAL………. Georgetown Township's first Snowman Festival will be held on February 9, 2013 from noon until 2:00pm at Rosewood Park (a.k.a. Charlie's Dump) in Jenison.  The event is sponsored by City2Shore Real Estate, Jet's Pizza, and Biggby Coffee of Jenison.  Join us for an afternoon of family fun as we come together to create an entire village of snowmen!  Please visit City2Shore's Facebook page for more details about the event and how you can participate.  Awards will be given for Most Original and Best Themed snowmen!  What does your most creative snowman look like?  Join us on February 9 and bring it to life!  In the event we do not have sufficient snow, the event will be rescheduled for February 23.
HUDSONVILLE LACROSSE ASSOCIATION………… Hudsonville Lacrosse offers the opportunity to learn and play competitive lacrosse in the spring for boys in grades 5-12, and girls in grades 9-12.    Get information and register at hudslax.com.  Registration will close on January 31.
COMMUNITY ED NEWS…………  Hudsonville Community Education has many offerings for your kids.  For more information or to register, please visit www.hudsonvillepublicschools.org or call Rebecca at 669-7747, ext. #3.  Here are some of the activities being offered currently:
Kickboxing for Adults
Soccer
Home Alone Class
Young Rembrandts Drawing Class
Learn to Inline Skate
JR Dance Clinic
Learn to Ice Skate & Intro to Hockey
Girls Volleyball Clinic
Kids Rock the Gym
Father/Son Baseball Clinic
Offense/Defense Baseball Clinic
UPCOMING EVENTS
1/26 ~ Father/Daughter Winter Wonderland Dance
2/4 ~ ECSE Field Trip to Family Fare (Both AM & PM)
2/8 ~ NO SCHOOL-Winter Break
2/11 ~ NO SCHOOL-Winter Break
2/14 ~ 5th Grade Tarry Hall Skating 9am-11:30am
2/19 ~ 5th Grade Symphony Trip
2/20 ~ MARCO'S Pizza Night
2/26 ~ Kindergarten Round Up  7pm at Georgetown
2/27 ~ 4th Grade Field Trip to Lansing
3/1 ~ NO SCHOOL – RECORDS DAY
Mrs. Nurenberg  : )