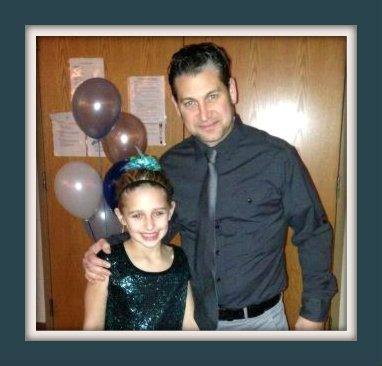 This Saturday evening, our school Multi-Purpose Room was transformed into a winter wonderland for the PTC sponsored Daddy/Daughter Dance.  The room and surrounding halls were filled with beautiful daughters and handsome, proud dads having fun together dancing, posing for pictures in the photo booth, playing a scavenger hunt and much more.  It was an amazing night made possible by Amy McCormick with support from the PTC board and the many parents who donated items.
All of the PTC events highlighted on the blog are planned by the PTC board and organized by parents — all volunteer time.  The funding comes from your parent donations that are made through our once a year fundraiser, the fall WALK-A-THON.  Thank you this commitment.  The memories made by families at these events are priceless.
Below have posted the agenda for week ahead at Georgetown.  I can't believe that there are only four days left in the month!  The week ahead is quiet — fourth grade swimming is done (allowing special times to return to normal) and no field trips on the calendar for other classes.
Have a great week…and drive safely if you are out on the roads tonight and tomorrow.
Mrs. Reagan