Happy Friday Georgetown Parents!  
OFFICE NEWS………  Just a couple of things to mention from the office.  First…… the countdown has started……. 14 school days until Spring Break!  Woo- Hoo!! This is a reminder for all of the students who do Bible Club on Mondays after school…… the LAST DAY will be MONDAY, MARCH 25.  Parent/Teacher conferences went well this week.  We had another great turn out.  We really appreciate the great participation on behalf of the parents.  Enjoy the sunshine and the weekend and believe it or not we survived our first 5 day week in 6 weeks.  : )  Ohhhhh, ONE more thing…… do not forget to move your clocks ahead this weekend for our "Spring Forward" time change.  : )
SCHOOL SAFETY……. The Ottawa County Sheriff's Department is implementing an adopt a school opportunity for their officers.  We are fortunate enough to have TWO officers adopt Georgetown Elementary.   Mrs. Valerie Weiss, who is a parent at Georgetown and Mr. Mike Petroelje, who has children at Baldwin Middle and Bauer and also teaches our S.A.V.E. program here, are officers with the Sheriff's Department.  The purpose of this will be to have a presence of security on our campus.   Mrs. Weiss or Mr. Petroelje may be seen occasionally in our parking lot, at our entrance or in our building.  We appreciate Mrs. Weiss and Mr. Petroelje adopting us and look forward to seeing them around.  Please greet them when you see them around Georgetown. : )
YEARBOOKS……. if you did not order one for your student (you would have ordered it when you ordered pictures) we do a few extras for sale here in the office.  They are $10 each.  You may pay with a check, just make it payable to "Georgetown PTC".  Thank you.  These extras will be available on a first come, first serve basis and we will not hold them.  Students may bring the money to the office.  : )
5th GRADE NEWS…………  It is that time of year again to start adding important dates to the calendar for your 5th grader.  The time from here until the end of the school year is going to fly by for you……. so hold on tight!   Here are some upcoming dates that you will want to keep track of.
March 21 ~ Visiting the Middle School.  Students will visit either Baldwin or Riley depending on which school they will be attending next year.  This is a fun day for your student.  They really enjoy this. 
April 9 ~ Instrument fittings for 5th graders at Georgetown in the afternoon.  They will do this at Georgetown.
April 17 ~ Baldwin St Middle School Parent Information Meeting at 7pm in the Cafeteria.
April 18 ~ Riley St Middle School Parent Information Meeting at 7pm in the Cafeteria.
ART NEWS………. FROM THE ART ROOM…. Parents – be sure to check out our on-line Student Art Gallery at ARTSONIA!  New student artwork is being uploaded daily.  This is a great way to see some of the stellar projects your kids have been creating in art – and don't forget, you can purchase items printed with your child's artwork from the Artsonia Gift Shop.  Visit the Artsonia Student Gallery here:  ARTSONIA MUSEUM.  Contact Mrs. Brouwer if you need your child's secure key code to access their artwork  at jbrouwer@hpseagles.net.
SAVE THE DATE!…….  Our 13th Annual district wide Student Art Show is right around the corner!  This event features amazing artwork from all students in the district, including 100 pieces from our own Georgetown artists.  The Art Show will be April 22 through 25, with a special reception for Georgetown artists on Tuesday, April 23 from 5:30-7:30 PM.
PTC NEWS……..  JET'S PIZZA NIGHT WINNER…….. Drumroll please………  the winner for our March Jet's night is…… Mrs. O'Rourke's 1st grade class.  Way to go 1st graders!  The will receive a pizza party from Jet's for lunch!!  Yippee  : )
SPRING BOOK FAIR…….. is next week!  The students will preview the book fair on Monday and Tuesday and make their wish lists to bring home.  Students will then shop on Wednesday and Thursday.  Parent shopping is Tuesday, Wednesday and Thursday from 3:45l until 6:00.  Also Friday from 8:30 until 11:00.
LABELS FOR EDUCATION AND BOX TOPS……… Wow….. we collected 13,580 points to add to our banked total of 37,977.  With our points the PTC was able to order an item from the the Georgetown Wish List and an extra something.  The PTC ordered a video/data projector for the staff and playground balls for the students!  Way to go students and parents on collecting and clipping those Label for Education!!  
For Box Tops we collected 9,813 Box Tops in February and should be receiving a check for Georgetown in the amount of $981.00!  Rock On!!  Georgetown students are the best!  Our winning classroom was Ms. VanderStel's, 3rd grade.  They collected a total of 738 Box Tops.  They will receive a special treat from our PTC of donut holes and hot chocolate.  : )  Please see below the totals of the other classrooms who turned in Box Tops:
COMMUNITY NEWS……….  EAGLE 5k & 10K……….. The Hudsonville Boosters invite parents and children involved with Girls on the Run or any school running program, to participate in a 5K Run Walk on March 23rd @ 9AM at the Hudsonville High School.   Cost for kids 12 and under is $15 and $25 for adults.   All race participants will receive a full length dry-wick Eagle Racing Shirt.   For more information see attached flyer  2013Eagle5K10K or call Brian Carlson @ 616-510-1663 or go to www.eagle10k.com.
BLOOD DRIVE IN HONOR & REMEMBRANCE OF SARAH KAPER…….. 
Baldwin Street Middle School is hosting a blood drive on Monday, March 18th, from 2-7pm. to honor Sarah Kaper, our fellow student and friend that recently lost her courageous battle against cancer.  

Many in our community, both children and adults, require blood everyday for various 

reasons. It only takes about an hour to donate, so please look at your calendar and make a note to give for this special tribute to a very special girl. 
YOU CAN SCHEDULE AN APPOINTMENT BY GOING ONLINE AT www.miblood.org AND
ENTER SPONSOR CODE "skaper." THANK YOU!
MOTHER'S DAY BOUTIQUE………
The Hudsonville Orchestra Parents Association (HOPA) is holding a Mother's Day Boutique on April 27th at the HHS Gymnasium.  This event is open to any vendors who would like to purchase a 10'X10′ space to sell their products to members of the community.  If you have any questions or concerns, please email Heidi at 
hopaboutique2013@gmail.com
.
HOST FAMILIES NEEDED……...
 Host Families are needed (of any size, age, etc.) to open up their home for 4 or 6 weeks this summer for students ages 12-18 from Spain who are coming to this area to practice their (already good) English.  The 4-week program is June 26-July 24, and the students attend activities every Tue/Thu out of Hudsonville.  The 6-week program is June 25-August 6, and these students do not attend any activities but only live with the host family.  Both programs are flexible and students may go on vacation or to summer camp with you.  Students come fully insured and with their own spending money.  Host Families are also needed for the school year for public or private high schools. Please contact Mayah Bischoff at 
mayah.bischoff1@gmail.com
 or 662-0050 for more information.
5th/6th GRADE BOYS LACROSSE……….. Play lacrosse in the spring !  Sign up today at hudslax.com or call John Huizenga at 334-3113 for more information.
CHILDREN'S CLOTHING & TOY SALE……….. Come join us for our Children's Clothing & Toy Sale on Saturday, March 16 from 9AM to NOON at Heritage Christian School.  We will have a great selection of children's clothing from newborn to Junior, toys, books, sporting equipment, and baby paraphernalia!  There will also be delicious Baked Goods for sale! Our address is 4900 40th Avenue, Hudsonville.
EMERGING DRUG TRENDS PRESENTATION………..Please read the attached flyer for more information.  This important presentation will be on Monday, March 18 at 6:30 PM.      Emerging Drug trends flyer
HUDSONVILLE EDUCATION FOUNDATION……… In 2012 the HEF approved a new award titled, The Innovation in Education Award.  This award has been made possible through a donation from a family in the Hudsonville Public School District in honor of Theresa Reagan, Principal of Georgetown Elementary.  The donor family wanted to recognize Theresa for her unquenchable desire to innovate, both in the classroom and throughout her building.  The Innovation in Education Award is intended for an individual or group of individuals who exhibits a passion for innovation and directly impacts students in the Hudsonville Public School District.  Recipients of the award could include teachers, administrators, employees, and volunteers.  Nominations for the Innovation in Education Award will be accepted from March 1 – April 15, 2013.  Nominations can be submitted by HPS staff and community members.  The HEF Board will review the nominations and the $500 award will be delivered to the winning nominee(s) in September at the beginning of the next school year.   Award Nomination Forms are available in each school office or can be accessed at  www.hudsonvilleeducationfoundation.org. 
CAMP INVENTION…….. Returning to Hudsonville Christian School June 17-21, the Camp Invention program is a week-long adventure in creativity that immerses children entering grades one through six in exciting, hands-on learning, disguised as fun activities.  This summer, children will become expedition trainees, navigating their way to special treasure-filled caches and creating solutions to challenges posed by youth from around the world. They will be embarking on a global adventure, uncovering hidden messages from the earth, investigating several extreme natural wonders of the world and building a device to launch international ducks back home.  Discounts are available – register today!  Call800.968.4332 or visit www.campinvention.org.  Contact Sharon Leerar, camp director, with any questions. sleerar@4hcs.org  616.915.1861
COMMUNITY ED NEWS…….
Hudsonville Community Education has many offerings for your kids.  For more information or to register, please visit 
www.hudsonvillepublicschools.org
 or call Rebecca at 669-7747, ext. #3.  Here are some of the activities being offered currently:
Gymnastics/Dance/Cheer
Learn to Swim
Tae Kwon Do
Golf Lessons
Boater Safety
Beginning Fencing
Offense/Defense Baseball Clinic
UPCOMING EVENTS
3/11 – 3/15 ~ Spring Book Fair
3/20 ~ Marco's Pizza Night
3/21 ~ 5th Grade visits BMS
3/21 ~ PTC Meeting 6:30 PM
3/28 ~ Georgetown Talent Show
3/29 – 4/5 ~ SPRING BREAK  : )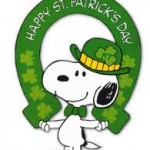 Have a great weekend and enjoy the sunshine : )
Mrs. Nurenberg