Happy Friday Georgetown Parents!!
NEWS FROM THE OFFICE………. Holy Toledo!! Can you believe it???  We just completed our 6th week of school.  Does not even seem possible!  The week here at Georgetown was a fairly uneventful one.  The weather was beautiful and it was a great week to start the MEAP testing for grades 3-5.  The students have done an excellent job with the change of schedules and having to be super quiet in the halls during testing times.  The MEAP testing will finish up next week. Grades 3-5 test on Tuesday and grades 4 and 5 finish on Wednesday.  Please try to make sure your students get a good nights rest and start the day off with a good breakfast.  : )  Hope to see all of you at the HEF Fun Fest tonight!!  Remember it starts at 4:30 at the football stadium located at Baldwin Middle School.  : )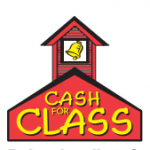 CASH FOR CLASS …………  Family Fare and D&W Fresh Market Cash for Class.  During the week of October 20-26 purchases made with your 'yes' card will be credited to Georgetown Elementary.  You will need to "link" your yes card to Georgetown Elementary at www.myyesrewards.com.  If you're not a 'yes' member yet you can sign up at www.myyesrewards.com and pick up your 'yes' card at the customer service desk.  The money raised is used for many classroom activities including field trips and assemblies.  This is a great way to earn money for our school!!  The next week this program will benefit Georgetown is November 17-23.  Mark your calendars.  : )
LUNCH INFORMATION……….  Here is the menu for October and I will also attach a deposit slip if you need one.  Also remember you can deposit money online for your students.  If you choose to do this just call the office and we will give you your student's ID number.  You will need this to do online deposits.  Oct. 13 Hud Elem Menu 2   Deposit Slip
GIRLS ON THE RUN …………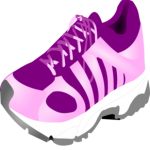 All the girls in grades 3-5 are invited to participate in the national program, GIRLS ON THE RUN.  To find out more about Girls on the Run and registration please visit the GOTR site at http://gotroac.org/registration/.  Bauer (11/4) and Jamestown (11/26) will be hosting registration for all of Hudsonville schools this year.   If you are interested in coaching the girls this year, please contact Cheryl Havens at 616-481-4164 orhavenspc@gmail.com.  We're in need of inspiring coaches for these wonderful girls.  Shoe fittings will take place at Georgetown on MONDAY, JANUARY 6 from 3:45p to 6:00p.
CIRCLE DRIVE IN FRONT OF SCHOOL……… We apologize for any inconvenience this may be causing, but we no longer have enough room in our back bus loop!  Therefor this year we are going to be using the front circle drive as our second bus loop.  This means that you can no longer park here at the START or END of the school day.  The staff will be parking in the large lot so there should be ample parking in the small lot by the Kindergarten playground.  Thank you for your cooperation in this matter.  : )
NEW BUS RULES………  As you all should be aware…… there is a new transportation policy in affect this year and will continue to be a transportation policy in the future.  Students that require a BUS CHANGE for any reason must have a request put in to the Transportation Dept. by 10:00 AM the day of the change.  Parents will be notified by 1:00 PM  if the change was approved or denied.  Transportation will notify the school of the change.  DO NOT CALL THE SCHOOL OFFICE……. IF YOU HAVE QUESTIONS PLEASE CONTACT TRANSPORTATION AT 669-7757.  You may FAX, SUBMIT ONLINE, or SCAN AND EMAIL the Bus Pass to Transportation.  ONLINE BUS PASS   PRINTABLE FORM TO FAX   (Transportation's fax # 669-4876)  Scan or email the bus pass to Jane Bykerk at jbykerk@hpseagles.net   Thank you for your cooperation and patience with this new policy.  : )
P.E. NEWS……….  

TURKEY TROT……. Make sure the date is on your calendar….. MONDAY, OCTOBER 28.  It is a great event for all of the students within the Hudsonville District. The early registration has closed through the schools, but remember you can register the night of the event at the gate, however, you will not be guaranteed a t-shirt. T-shirts on the night of the race are first come/first serve. If you have any questions please contact either Mrs. VanKoevering or Mrs. Nienhuis by calling 797-9797, ext 22422 or emailing at tnienhui@hpseagles.net or mvankoev@hpseagles.net.
PTC NEWS…….. WALK-A-THON……. Was a great success!! Way to go Georgetown walkers.  In total the student's and teacher's raised $14,394.99!!  The Pool Party winners for this year were Laura Burgess, Jackson Burgess, Sheyla Plummer, Ava Burlison, Leah Burlison, Bryce Counts and Isabelle Swiercz.  The first place class that won the limo ride and lunch at the Pizza Ranch was Mrs. Woodring's class with raising $929.08!  The second place class which raised $897.00 and won two extra recesses was Mr. Kooiker's class.  Miss Yankee's class came in third place with $775 and they won one extra recess.  The top earners from each grade won a pizza and dessert lunch with Mrs. Reagan.  Here are the winners of the lunch with Mrs. Reagan…… K ~ Ainslee Tomaszewski, 1st ~ Sierra Hutmacher, 2nd ~ McKenzie Haan, 3rd ~ Liz Havens, 4th ~ Quinton Tomaszewski and 5th ~ Connor Mesman.

FALL BOOK FAIR………..  The Fall Book Fair will be held November 4-8!  This fall's theme is: Reading Oasis: A Cool Place to Discover Hot Books!  The students will be previewing on Monday and Tuesday, keep your eyes open for their "Wish List" to come home one of these evenings.  They will have the opportunity to shop on Wednesday and Thursday during their classroom shopping time.  
The Book Fair will also be open during conferences if you prefer to shop with your student.  The nights and times the fair will be open are Monday from 3:30 PM until 8:00 PM, Tuesday from 3:30 PM until 7:00 PM and Wednesday from 3:30 PM until 6:00 PM.  Parents Shopping will be held on Friday morning from 8:30 AM until 11:00 AM.  Make sure to mark these dates on your calendar!  
The ONLINE FAIR will be going on October 30th – November 13th and can be accessed at the following link: http://bookfairs.scholastic.com/homepage/georgetownelem  
The Book Fair Committee is also in NEED of MANY volunteers!!  If you're interested, please sign up for the Spring Book Fair Volunteers – here's how it works in 3 easy steps:  
      1. Click this link to go to our invitation page on VolunteerSpot: http://vols.pt/FK7FBZ
     2. Enter your email address: (You will NOT need to register an account on VolunteerSpot)
     3. Sign up! Choose your spots – VolunteerSpot will send you an automated confirmation and reminders. Easy!
Note: VolunteerSpot does not share your email address with anyone. If you prefer not to use your email address, please contact Cheryl Havens at havenspc@gmail.com or 616-481-4164 and we can sign you up manually.
BOX TOPS FOR EDUCATION……… It's never too late to start saving Box Tops for Education. Send your trimmed & non-expired Box Tops to school with your student now and throughout the year, labeled with teacher names and we will keep track of classroom totals. The classroom with the highest total will be awarded a surprise treat! We have two contests each year, ending on November 1 & March 1, respectively.
Last year we raised $2,029! It is our goal to raise $2,300 this year. Go to www.boxtops4education.com to learn the following 3 tips: (1) what products have Box Tops, (2) print off collection sheets, and (3) how to earn $ for our school through your online purchases at over 250 stores like iTunes, Macy's, Cabela's, and Anthropologie!
Contact Shannon Klein, Volunteer Coordinator, via email at msualumni96@att.net with any questions.
JET'S PIZZA NIGHT WINNER…….. The winners of the Jet's Pizza Party for lunch is………. 3rd Grade……….. Miss VanArkel.  Way to go 3rd Graders!!  Enjoy your pizza party for lunch!! : )
COMMUNITY NEWS……… FEEDING AMERICA IN WEST MICHIGAN…….. Free Food, Thursday, October  17 , 6:00 – 7:00 PM  Feeding America West Michigan Mobile Food Pantry will be at Hudsonville Congregational United Church of Christ, 4950 – 32nd Ave.   The food is free to those in our community who are struggling in these tough economic times.   There will be an assortment of food, consisting of fresh seasonal produce and other high quality grocery items.  If you have questions or need more information please call 616-669-1295.
URBAN HAYDAY EVENT…….  This fall, the Hudsonville Area Chamber of Commerce and the City of Hudsonville will be hosting the second annual Urban HayDay event, an event designed to bring the orchard experience to the city on October 19 from 11am-5pm.  For event details please visit www.UrbanHayDay.com 
SOAR II…………  Dear Parents………. For the past three years, we have been working on accomplishing our district's long-range planning goals outlined in S.O.A.R. I (Strategic Objectives to Achieve Results).  A report of the many accomplishments during the past three years can be found at on our district's website. 
To continue our great tradition of excellence at Hudsonville Public Schools and to elevate our successes to the next level, we are asking for your help in the development of our next plan.  We are beginning the community research process to set the goals for S.O.A.R. II.  During the next couple months, we will be conducting 10 focus groups.  Additionally, in the winter months, we will be conducting a comprehensive online survey.  If you are asked to participate, please consider taking part in helping us set the direction for the next three years.
Sincerely, Nick Ceglarek, Superintendent, and Ken Hall, Board of Education President
FOSTER AND ADOPTIVE PARENTS NEEDED………..Bethany Christian Services of Holland needs foster care and adoptive parents! There are many children in your community, in your neighborhood, who need a safe place to call home. Please consider becoming a licensed foster or adoptive parent and changing the life of a child.  If you don't think you can become a licensed foster or adoptive parent right now, here are some other ways for you to get involved:  • Mentor a foster or adoptive child in the community   • Provide transportation for foster or adoptive families   • Start an orphan care ministry at your church.  If you would like more information about the services that Bethany provides or would like to volunteer at the Bethany office, please contact:  April Kiekintveld at 616-499-2609,  akiekintveld@bethany.org.
IS IT DYSLEXIA?……… Dyslexia Correction Foundation an affiliate of New Chapter.  Learning will provide a free informational seminar on the thinking  style, learning differences, and gifts of the visual thinker. What are the characteristics of dyslexia, the root cause of dyslexia, and how the problem can be corrected. Students generally gain 2-3 grade levels in reading during the one-week program. The seminar will be held on Tuesday, October 15th at 6:30 PM at Grandville Middle School; 3535 Wilson Ave. SW. Grandville, Room 200.  All participants who wish to attend are encouraged to pre-register by calling 616-534-1385. For more information please visit www.newchapterlearning.net.
"PARENT SUMMIT"……….. We all know that parenting is not easy, but it is easier with the right tools, resources, and people around to help. To experience  all of these things, join us at the "Parent Summit".  It will be held at EverGreen Ministries.  Oct. 19th – 8:30am – 3:45pm.  Go to egm.org to find more details and to create an account and register for the Parent Summit.  $10 until Oct. 5th then $15.  Lunch and snacks are provided.
GEORGETOWN ICE CENTER……….  at 8500 48th Ave., Hudsonville is having their annual Halloween Open Skate from 8:00-9:50pm on Saturday, October 26, and from 2:00-3:50pm on Sunday, October 27.  Costumes are welcome.  Your $8 admission fee includes skate rental, 1 slice of pizza, and 1 glass of pop. See you there!
THANKSGIVING AND CHRISTMAS ASSISTANCE……..  The year has gone by quickly and we at Love In the Name of Christ are preparing for the holiday season. Even though the economy has improved – there are still many families in need. We offer Thanksgiving and Christmas Assistance to struggling families that either live in our service area of Jenison, Hudsonville, and Grandville, attend a church participating with Love INC, or attend a school in our service area.  If you are aware of a family that could use assistance, please feel free to pass on the attached forms. The applications are also available at the Love INC office (Monday through Friday 9 am – 4 pm), 3300 Van Buren, Hudsonville, or on our website: loveinthenameofchrist.org. The Thanksgiving application must completed and returned in no later than NOVEMBER 7.  The Christmas application must be completed and returned no later than NOVEMBER 14. The applications are attached here…….. Christmas Assistance App 2  Thanksgiving Assistance App 2
COMMUNITY ED NEWS………..Hudsonville Community Education has many offerings for your kids.  For more information or to register, please visit www.hudsonvillepublicschools.org or call Rebecca at 669-7747, ext. #3.  Listed below are some of the activities that are available currently.
BEGINNING FENCING……. LEARN TO ICE SKATE……LEARN TO SWIM…… BOYS WRESTLING……….AFTER SCHOOL TENNIS……. YOUNG REMBRANDTS DRAWING CLASS……… LEARN TO SKATE
UPCOMING DATES
10/15 ~ MEAP Math Grades 3-5
10/16 ~ MEAP Writing Grade 4/Science Grade 5
10/16 ~ Marco's Pizza Night
10/20 – 10/26 ~ Cash For Class at Family Fare/D & W
10/28 ~ Turkey Trot – BMS Stadium
10/29 ~ Picture Retakes
11/1 ~ NO SCHOOL – Records Day for Staff
11/1 ~ ECSE Field Trip to Meijer Garden/Parents provide transportation
11/4 – 11/6 ~ Parent/Teacher Conferences
11/4 – 11/8 ~ Book Fair
11/5 ~ Jet's Pizza Night
11/14 ~ PTC Meeting 6:30pm
11/17 – 11/23 ~ Cash for Class at Family Fare/D & W
11/20 ~ Marco's Pizza Night
11/27 -11/29 ~ Thanksgiving Break
HAVE A GREAT WEEKEND!!      Mrs. Nurenberg  : )