Happy Friday Georgetown Parents!!
NEWS FROM THE OFFICE………. It is hard to believe but we are already in the end of October!!  SCARY! The MEAP testing is all done and they have been sent back for the official scoring.  I think the students AND the teachers are relieved this is over for another year!!  The students did a great job.  Hold on tight for a very busy week next week.  It starts MONDAY with the TURKEY TROT, WEDNESDAY with the COIN WAR CHALLENGE/UNIVERSITY APPAREL and THURSDAY with HALLOWEEN PARTIES!!  It will be a whirlwind and thank goodness we will have FRIDAY OFF to regroup after the busy week!  : )
SNOW DAY PROCEDURE FOR HOT LUNCH……….. With snow just around the corner, the food service program would like to remind parents and students about what will happen if school is closed due to weather. If the district is closed, the menu that was supposed to be served on the snow day will be moved to the next school day.  An example: if school is canceled on Tuesday due to weather, Tuesday's menu will be served on Wednesday and the menu that was scheduled for Wednesday will be completely canceled.  Because of our computer lunch account system, there will be no need to issue credits and your student will still be able to order a lunch if they need one. The only exception to this policy is if school is canceled on Friday. In this case, Friday's menu will be completely canceled and we will continue with the regular menu on Monday.  Information on what menu will be served on the day you return will be available on Twitter or the foodservice web page at www.jenhudfood.org. Please feel free to contact the food service department at 457-2400 if you have any questions or are unsure of what the menu will be. Thank you! ~ Stacey L. Wykoski, Food Service Director.
GIRLS ON THE RUN ……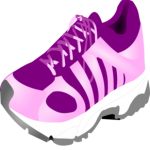 All the girls in grades 3-5 are invited to participate in the national program, GIRLS ON THE RUN.  To find out more about Girls on the Run and registration please visit the GOTR site at http://gotroac.org/registration/.  Bauer (11/4) and Jamestown (11/26) will be hosting registration for all of Hudsonville schools this year.   If you are interested in coaching the girls this year, please contact Cheryl Havens at 616-481-4164 orhavenspc@gmail.com.  We're in need of inspiring coaches for these wonderful girls.  Shoe fittings will take place at Georgetown on MONDAY, JANUARY 6 from 3:45p to 6:00p.
P.E. NEWS……….  

TURKEY TROT……. Make sure the date is on your calendar….. MONDAY, OCTOBER 28.  It is a great event for all of the students within the Hudsonville District. The early registration has closed through the schools, but remember you can register the night of the event at the gate, however, you will not be guaranteed a t-shirt. T-shirts on the night of the race are first come/first serve. If you have any questions please contact either Mrs. VanKoevering or Mrs. Nienhuis by calling 797-9797, ext 22422 or emailing at tnienhui@hpseagles.net or mvankoev@hpseagles.net.
PTC NEWS…….. MARCO'S PIZZA NIGHT WINNER………. The winner of the Marco's Pizza Party for lunch is…………. KINDERGARTEN……. Miss Yankee.  Way to go Kindergartners!  Enjoy your pizza party for lunch!!  : )

FALL BOOK FAIR………..  The Fall Book Fair will be held November 4-8!  This fall's theme is: Reading Oasis: A Cool Place to Discover Hot Books!  The students will be previewing on Monday and Tuesday, keep your eyes open for their "Wish List" to come home one of these evenings.  They will have the opportunity to shop on Wednesday and Thursday during their classroom shopping time.  
The Book Fair will also be open during conferences if you prefer to shop with your student.  The nights and times the fair will be open are Monday from 3:30 PM until 8:00 PM, Tuesday from 3:30 PM until 7:00 PM and Wednesday from 3:30 PM until 6:00 PM.  Parents Shopping will be held on Friday morning from 8:30 AM until 11:00 AM.  Make sure to mark these dates on your calendar!  
The ONLINE FAIR will be going on October 30th – November 13th and can be accessed at the following link: http://bookfairs.scholastic.com/homepage/georgetownelem  
The Book Fair Committee is also in NEED of MANY volunteers!!  If you're interested, please sign up for the Spring Book Fair Volunteers – here's how it works in 3 easy steps:  
      1. Click this link to go to our invitation page on VolunteerSpot: http://vols.pt/FK7FBZ
     2. Enter your email address: (You will NOT need to register an account on VolunteerSpot)
     3. Sign up! Choose your spots – VolunteerSpot will send you an automated confirmation and reminders. Easy!
Note: VolunteerSpot does not share your email address with anyone. If you prefer not to use your email address, please contact Cheryl Havens at havenspc@gmail.com or 616-481-4164 and we can sign you up manually.
The competition is on this year!  Let's see which University  has the biggest fan following at Georgetown prior to their showdown in Lansing on November 2nd, the Saturday before we kick off our Book Fair.  This is the fun part, if MSU fans bring in more coins Mr. Kooiker will wear MSU colors and if U of M fans bring in more coins Mr. Bowen will wear U of M colors on Wednesday, October 30th for Spirit Day!  Which team will it be?  Help us decide with your loose change!  Along with supporting your team,  your loose change will help us purchase books for classroom libraries.  This will help to get more kids reading and it will give them NEW books to read.  The All for Books money we collect also helps readers beyond our school and community. Scholastic Book Fairs matches monetary donations with a donation of up to one million books to the Kids In Need Foundation and Kids in Distressed Situations, Inc.  Please send in your donation prior to October 29th.  Baggies and book slips will be sent home the week of October 21st.  We'll be weighing the coins at 3:00 PM on Tuesday, October 29th to determine the winner!  Please join us on October 30th and wear your favorite team's apparel.  Your act of kindness helps to bring more knowledge, imagination, and love for reading into the lives of our students.  Thank you for your kindness and lets see which University is the big time winner!! : )
BOX TOPS FOR EDUCATION……… It's never too late to start saving Box Tops for Education. Send your trimmed & non-expired Box Tops to school with your student now and throughout the year, labeled with teacher names and we will keep track of classroom totals. The classroom with the highest total will be awarded a surprise treat! We have two contests each year, ending on November 1 & March 1, respectively.
Last year we raised $2,029! It is our goal to raise $2,300 this year. Go to www.boxtops4education.com to learn the following 3 tips: (1) what products have Box Tops, (2) print off collection sheets, and (3) how to earn $ for our school through your online purchases at over 250 stores like iTunes, Macy's, Cabela's, and Anthropologie!
Contact Shannon Klein, Volunteer Coordinator, via email at msualumni96@att.net with any questions.
BMS PRESENTS SCHOOLHOUSE ROCK LIVE……….. Baldwin Street Middle School is proud to announce and invite you to their first musical, Schoolhouse Rock Live! Jr. Performances will be Friday, November 22 at 7:00pm and Saturday, November 23 at 4:00pm in the Hudsonville High School Auditorium. This production is based on the popular television series of the 1970s and 1980s and is very kid friendly. Tickets are $6.00 each, reserved seating and are available in the main office at BMS and will also be available (1) hour prior to each performance at the door.  Come out, enjoy some family friendly time and support your local middle school!
SOAR II…………  Dear Parents………. For the past three years, we have been working on accomplishing our district's long-range planning goals outlined in S.O.A.R. I (Strategic Objectives to Achieve Results).  A report of the many accomplishments during the past three years can be found at on our district's website. 
To continue our great tradition of excellence at Hudsonville Public Schools and to elevate our successes to the next level, we are asking for your help in the development of our next plan.  We are beginning the community research process to set the goals for S.O.A.R. II.  During the next couple months, we will be conducting 10 focus groups.  Additionally, in the winter months, we will be conducting a comprehensive online survey.  If you are asked to participate, please consider taking part in helping us set the direction for the next three years.
Sincerely, Nick Ceglarek, Superintendent, and Ken Hall, Board of Education President
GEORGETOWN ICE CENTER……….  at 8500 48th Ave., Hudsonville is having their annual Halloween Open Skate from 8:00-9:50pm on Saturday, October 26, and from 2:00-3:50pm on Sunday, October 27.  Costumes are welcome.  Your $8 admission fee includes skate rental, 1 slice of pizza, and 1 glass of pop. See you there!
THANKSGIVING AND CHRISTMAS ASSISTANCE……..  The year has gone by quickly and we at Love In the Name of Christ are preparing for the holiday season. Even though the economy has improved – there are still many families in need. We offer Thanksgiving and Christmas Assistance to struggling families that either live in our service area of Jenison, Hudsonville, and Grandville, attend a church participating with Love INC, or attend a school in our service area.  If you are aware of a family that could use assistance, please feel free to pass on the attached forms. The applications are also available at the Love INC office (Monday through Friday 9 am – 4 pm), 3300 Van Buren, Hudsonville, or on our website: loveinthenameofchrist.org. The Thanksgiving application must completed and returned in no later than NOVEMBER 7.  The Christmas application must be completed and returned no later than NOVEMBER 14. The applications are attached here…….. Christmas Assistance App 2  Thanksgiving Assistance App 2
COMMUNITY ED NEWS………..Hudsonville Community Education has many offerings for your kids.  For more information or to register, please visit www.hudsonvillepublicschools.org or call Rebecca at 669-7747, ext. #3.  Listed below are some of the activities that are available currently.
BEGINNING FENCING……. LEARN TO ICE SKATE……LEARN TO SWIM…… BOYS WRESTLING……….AFTER SCHOOL TENNIS……. YOUNG REMBRANDTS DRAWING CLASS……… LEARN TO SKATE
UPCOMING DATES
10/28 ~ Turkey Trot – BMS Stadium
10/29 ~ Picture Retakes
11/1 ~ NO SCHOOL – Records Day for Staff
11/1 ~ ECSE Field Trip to Meijer Garden/Parents provide transportation
11/4 – 11/6 ~ Parent/Teacher Conferences
11/4 – 11/8 ~ Book Fair
11/5 ~ Jet's Pizza Night
11/12 ~ PTC Meeting 6:30pm
11/17 – 11/23 ~ Cash for Class at Family Fare/D & W
11/20 ~ Marco's Pizza Night
11/27 -11/29 ~ Thanksgiving Break
HAVE A GREAT WEEKEND!!      Mrs. Nurenberg  : )