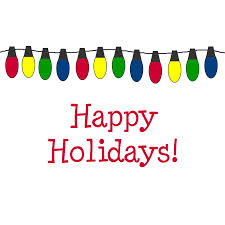 HAPPY HOLIDAY BREAK GEORGETOWN PARENTS!!! 
NEWS FROM THE OFFICE………  I cannot even believe I am typing this right now……… I sure hope all of our Georgetown families have a very happy and safe holiday season!!!  Just does not even seem possible that Christmas is next week.  Our 3 weeks between Thanksgiving and Christmas break were very fast ones, but over all uneventful.  Which is a good thing!  Please make sure you look through the entire post as there are a few things that are taking place right away when we get back to school from the holidays!
4th GRADE SWIMMING……… starts MONDAY, JANUARY 6th!!!  Please make sure your 4th grader is prepared for this when they return to school from Christmas break!!  Students will need to bring a suit and towel for swimming.  Swimming is first thing in the morning so some students like to wear their suits underneath their clothing.  If this is the case please remember to send their "essentials" along with a towel to have after swimming.  Thank you  : )
BACK BUS LOOP…….. Is for Busses ONLY!!!   Please do not drop off or pick up students here.   Students must be picked up/dropped off in front of the school.  Remember that the front loop is for busses only as well in the afternoon..  Please park in a marked parking spot when picking up students.  In the morning you may drive through the circle drive to let students off.  Thank you.
KINDERGARTEN ROUND UP……….Believe it or not…… it is that time of year!!  Kindergarten Round Up will be held on Thursday, February 27 at 7:00pm.  We will be holding it here at Georgetown Elementary in the Multi-Purpose room.  There will also be a morning session if you are unavailable to attend the evening meeting, it will be held at South Elementary at 10:00am on Thursday, February 27 as well.  Registration packets will be made available in all elementary buildings on Monday, January 20.  Please remember….. it is not a first come, first serve basis, so there is not a rush to get these turned in first.
GIRLS ON THE RUN ……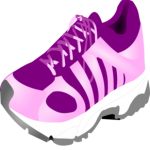 We are in DESPERATE need of at least 2 more coaches for this year's Girls on the Run program.  Coaching is the most rewarding way to get involved with Girls on the Run and learn more about the program. You get to experience the program first hand, feel a sense of accomplishment that you have made a difference in the lives of the girls and have a ton of fun with your team of coaches and incredible girls!  For more information on coaching please visit…  http://gotroac.org/volunteer/coach/  Without the additional coaches we will have to LIMIT the number of girls that can participate.  Please contact Cheryl Havens at havenspc@gmail.com or 616-481-4164 if you are interested.  Shoe fittings will take place at Georgetown on MONDAY, JANUARY 6 from 3:45p to 6:00p.
PTC NEWS…….. JET'S PIZZA WINNER……… was 4th Grade……… Mrs. Huizenga's classroom!!  Way to go!  They will be enjoying a pizza party for lunch from Jet's Pizza.  : )
WINNERS OF THE WALK-A-THON FUN FAMILY NIGHT PRIZES  ARE……… Celebration Cinema Movie Tickets – Bryce Norder – 2nd grade Mrs. Ray; Grand Rapids Griffins Tickets – Carson Dykstra – 1st grade Mrs. Woodring; Box of Games- Logan Woody – 4th Grade Mr. Bowen
COMMUNITY NEWS……… FORMAL DRESS SALE…… The West Catholic Parents Club would like to invite your students to our Eighth Annual Used Formal Dress Sale on January 11, 2014, from 10:00am to 2:00pm at West Catholic High School, 1801 Bristol NW, Grand Rapids.  The attached flyer has all the details.  Usually, we have students buying for dances but have also had student & parents buy dresses for cruises & graduations (high school & 8th grade!) Students from ALL schools are welcome to consign their gently used dresses OR to shop for a "new to you" dress!  Consignors set their own prices & will receive 75% of the sale price.  Please direct any questions to me @ 616-540-1969 (call or text) or e-mail mailto:Liz.Miklosi@gmail.com
HUDSONVILLE LITTLE LEAGUE REGISTRATIONS…… 
Hudsonville Little League Registrations are now open online.  Please visit www.HudsonvilleLittleLeague.com for more info.  Deadline is JANUARY 15.  Payment is NOT due at the same time.  Please register to reserve your child(ren)'s spot today!
S.O.A.R. II……. For the past three years, we have been working on accomplishing our district's long-range planning goals outlined in S.O.A.R. I (Strategic Objectives to Achieve Results).  A report of the many accomplishments during the past three years can be found at on our district's website.  To continue our great tradition of excellence at Hudsonville Public Schools and to elevate our successes to the next level, we are asking for your help in the development of our next plan.  We are beginning the community research process to set the goals for S.O.A.R. II.  During the next couple months, we will be conducting 10 focus groups.  Additionally, in the winter months, we will be conducting a comprehensive online survey.  If you are asked to participate, please consider taking part in helping us set the direction for the next three years.
Sincerely, Nick Ceglarek, Superintendent, and Ken Hall, Board of Education President
AMERICAN HERITAGE GIRLS……… We are a family-friendly and faith based organization that helps girls become women of integrity through service to God, family, community, and country. American Heritage Girls welcomes girls in Kindergarten through High School. It is never too late to join! We meet the first 3 Mondays of the month from 6:30-8PM at Holy Redeemer Parish 2700 Baldwin in Jenison. Please enter through door "C" and we will be in classrooms 10-12. Please contact Amy Fleck with any questions atamy.fleck1999@gmail.com.
EARLY CHILDHOOD PARENT INFORMATION/REGISTRATION NIGHT……… 
HPS Early Childhood Programs – Parent Information/Registration Night for the 2014-15 School Year and 2014 Summer Program
Information Night Date/Time:  Tuesday, January 21, 2014 @ Baldwin Middle School Cafe'  6:00-8:00pm
*Programs include: Preschool, Pre-Kindergarten Care, Before/After School Care, Summer Care.
*These evenings are a chance to gather information about the programs, meet staff, and visit a preschool classroom.  There will not be a formal presentation, so come anytime between 6:00-8:00 p.m.  Children are welcome.
*For more information, please call Shellie or Becky at 616-797-0842.
COMMUNITY ED NEWS………. Hudsonville Community Education has many offerings for your kids.  For more information or to register, please visit www.hudsonvillepublicschools.org or call Rebecca at 669-7747, ext. #3.  Listed below are some of the activities that are available currently.
Upcoming Winter Activities to be on the lookout for……….. 3rd-6th GRADE BOYS BASKETBALL…. JR EAGLES BASKETBALL FOR BOYS & GIRLS….JR DANCE CLINIC….KITCHEN CREATIONS….LEARN TO ICE SKATE….BEGINNING FENCING…. INTRO TO HOCKEY….LEARN TO SKATE (ROLLERBLADING)…..PARKING LOT SELF DEFENSE/AWARENESS…..BOWLING (UP THRU ADULT AGE)……YOUNG REMBRANDTS DRAWING
UPCOMING DATES
1/6 ~ First Day back to school
1/6 ~ Girls on the Run Shoe Fittings 3:45p to 6:00p
1/6 – 1/17 ~ 4th Grade Swimming Lessons
1/7 ~ Jet's Pizza Night
1/10 ~ Popcorn Friday
1/15 ~ Marco's Pizza Night
1/31 ~ NO SCHOOL/WINTER BREAK
2/3 ~ NO SCHOOL/WINTER BREAK
2/4 ~ Jet's Pizza Night
2/7 ~ Popcorn Friday
2/19 ~ Marco's Pizza Night
2/27 ~ KINDERGARTEN ROUND UP @ 7:00pm
2/28 ~ NO SCHOOL
HAVE A GREAT HOLIDAY BREAK!!      Mrs. Nurenberg  : )