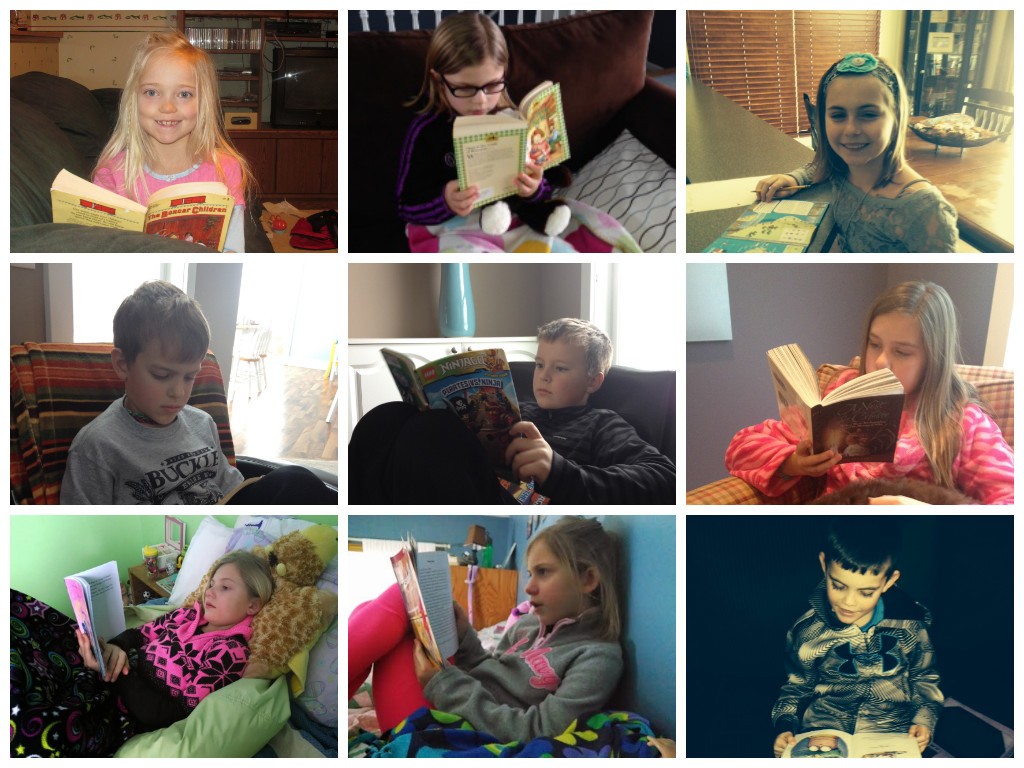 tomorrow is a SNOW DAY.
Why is school closed tomorrow? (Tuesday, January 28)? Extremely dangerous cold.  In these temperatures, exposed skin can become frostbitten within thirty minutes — and why not make it three in a row, right?!
As I said in the last snow day post, KEEP YOUR LEARNING BRAIN ENGAGED and READ.  If you write down the titles of our books, these will all count toward your membership in the MILLIONAIRES CLUB.
Check out the SNOW DAY READING INCENTIVE to help keep make your snow day less boring.
PLEASE BE SAFE.
Signed "REALLY REALLY really over snow days",
Mrs. Reagan
*Not pictured above:  Kaley Mead reading Karen's New Teacher and Jessica Mead reading Stink and the Great Guinea Pig Express.