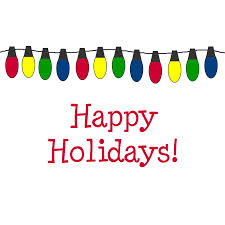 We, the staff of Georgetown, simply can't believe that the days and weeks for the first half of the year have passed by so quickly.  This is going to be an exciting and busy week.  Please check your child's class blog to stay up to date on events for this week.
For safety reasons, we are making changes to our party schedule and attendance procedures.  The Holiday Parties for our building are spread over two days (December 18 and 19) and held at different times during the day.  We are doing this for two reasons:
Safer parking:  All parents must park in parking spots either at Georgetown or at Baldwin Middle School.  Parents cannot park along the driveway.  The driveway must be clear at all times for emergency vehicles and busses.
Safe and Secure Hallways and Classrooms:  By staggering the parties, we have a much more manageable crowd in the building — which pleases the fire marshall and me too!
Please help us in this effort with the following:
If you are not a party planner, you do not need to attend.  Teachers will post party photos on the blog for parents who are not attending.
If you are a party planner, do not bring young children along.  This will help us to reduce traffic in the building and also allow you to focus on the party planning/execution.
All party planners need to stop by the table in the front entry to check into the building.  One of our paraprofessionals will be stationed at the sign in table to monitor parents coming and going each day.  Your child's teacher will inform you of the date/time of the party.
THANK YOU for helping us create a safe parking environment, control traffic in the building and maintain a safe and secure school.
Have a wonderful Christmas and a HAPPY NEW YEAR!
Mrs. Reagan