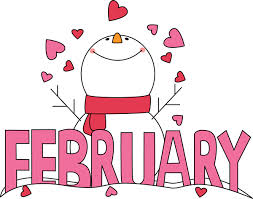 Blog Bits 2/9/2018
News from the Office…
Happy Snow day! It was a very short week at school this week! Hopefully that was one of the last big snow storms to hit for the Winter! Time will tell. We are looking forward to the next big stretch of school before it is Spring Break. We have just shy of 7 weeks until Spring Break which starts on Mar 30. I cannot believe how fast the year is going! We have a lot of learning and fun coming up in those weeks! Parent teacher conferences will be going on Mar 12 and 14 as well as the book fair that same week! We will be having Valentine's parties, a Boy's event, and a Girl's event put on by the PTC. Stay warm, be safe, and have a nice weekend!
Next Early Release…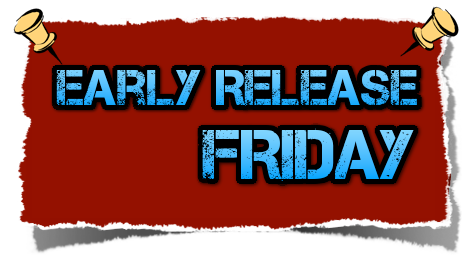 Just a reminder, we have  our next Early Release on Friday, Mar. 9.  We will be dismissing at 12:15 on Mar. 9. If your child is a car rider, please be at school between 12:10 and 12:15 for pick up.  Food Service will be offering a sack lunch on early release days. Children can order a lunch with their teacher in the morning and will have them to take to their destination.  The cost will be $2.50.  Free and reduced benefits will also apply.
PE News…
Jump Rope for Heart information has been sent home and here is an easy way to go online and sign up!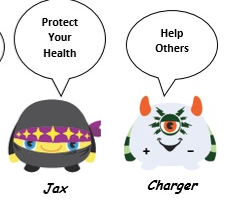 Help your student earn CHARGER AND JAX during our annual
Jump Rope for Heart Event
Support your student & go online to raise life-saving donations today for
Jump Rope for Heart event.
http://www2.heart.org/site/TR?fr_id=3193&pg=company&company_id=66134 
Your student will earn Charger and Jax with their first online donation.
Teach your student to help others and spread awareness, just like Charger!
Thank you for your support of the American Heart Association!
PTC News…
•R.W. Bond & Son Family Butchers
They are donating a portion of their sales to Georgetown Elementary for all those that come in and say they are from Georgetown.  It takes place the whole day on Feb 21st.  Their website is rwbondandson.com.
~R.W. Bond & Son Family Butchers~
4365 Canal Ave SW, Grandville, MI 49418
Phone: 616.920.5155
​HOURS
Monday-Friday  10 am-6 pm  
Saturday   10 am-5 pm       Closed on Sundays
•Mar.2 – Popcorn Friday
•Mar. 8 – Jet's Pizza Night
•Mar. 10 – PTC Girls Event Our Georgetown PTC is sponsoring a GIRLS BAM BOWLING Day Out on March 3, 2018 from 1-5.
The cost is $12.00 for an adult chaperone and $11.00 for each girl.
BAM! is located at 478 E. 16th Street, Holland Michigan 49423.
REGISTRATION is a two step process.  
Register online to secure bowling time here.
 Print this form and send it to school with your cash or check made out to Georgetown PTC.
Once we have both forms, you will be registered for the BAM! event.
REGISTRATION FORMS (Online and paper) ARE DUE BY February 16.
•Mar 12-16 – Book Fair watch for more information and sign ups to volunteer coming soon!
Vote on May 8…
PLEASE VOTE TUESDAY, MAY 8
ANNUAL OPERATING MILLAGE RENEWAL PROPOSAL AND
SINKING FUND MILLAGE PROPOSAL
On May 8, two ballot proposals will come before Hudsonville School parents and community members.  The first is our annual Non-Homestead Millage renewal.  This is an annual renewal voters have approved for the past 23 years and would generate approximately $4.4 million dollars of operating revenue for our school district.  Of note, this is not a tax on primary residences and is not a new tax.  Additionally, the State of Michigan assumes all districts levy the full 18 mills. If voters reject the proposal, our district's state aid is reduced accordingly.
The second proposal is our Building and Site Sinking Fund.  Effective March of 2017, Public Act 319 expanded a district's ability to utilize Building and Site Funds for security and technology.  The House passed the bill in June, 2016 with a vote of 107-1, and the Senate passed it 36-0 in October, 2016.  Even though Hudsonville has had this millage for the past 25 years, because the legislature expanded the use, the ballot language identifies it as a new millage.  Of note, both millages will MAINTAIN our citizens' current millage rate and will not raise taxes. Previous improvements made as a result of this one mill levy have included additional classrooms to accommodate all day every day kindergarten, roof repairs, boiler replacements, and land acquisitions.
Click here for official ballot language.
Community News…
•The Hudsonville Athletic Boosters are presenting the GMB/ Eagle 5k " Brian Carlson Memorial Run" on March 24, 2018 at 9am. The event will take place at Hudsonville High School with the route running through the city of Hudsonville. Each year, the Hudsonville Athletic Boosters seeks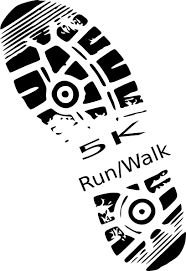 to supplement the athletics program with thousands of dollars through various fundraising activities, including the GMB Eagle 5K, whose proceeds will go to athletic scholarships. As an organization, we give ten $1000 scholarships a year to outstanding student-athletes who are pursuing a college education.
.. Be sure to sign up on line at www.classicrace.com or  visit our website www.hudsonville5k.com for more information and registration. Online registration only. Packet pickup and late registration will be at Harvest Health March 23 from 4-6pm and Race day morning from 7am to 8:50am. Be sure to check out and LIKE our Facebook page (GMB Eagle 5k race) also for all updates.  All runners will receive lots of post-race refreshments.

•Michigan Fire Juniors ~ Sparks Program 2018 Spring Season
for ages 5 – 8
The Sparks program is the first step in the Michigan Fire Juniors soccer ladder. The program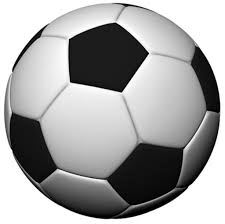 has been revamped for the upcoming 2017-2018 season with a new curriculum designed to enhance player development and enjoyment.
• On the field – To develop intelligent players who
can eventually progress into our MFJ select
program with the correct tools and skills to perform.
• Off the field – To create a fun and safe environment
that allows kids to have fun, make friends and want
to continue to play soccer.
SPRING SEASON – $135
•Please Join us for the Hudsonville Athletic Booster Bash and help support Hudsonville Athletic Program and our student athletes
When: April 28 @5:30
Where: Pinnacle Center
Cost: $45 per person (Includes dinner)
Silent and Live Auctions
Hawaii condo (one week) $20 raffle tickets
You can purchase tickets by contacting Trish Boomsma or Mike Petroelje at
HAB49426@gmail.com
•Interested in trying out the fastest growing sport in the country? 
Hudsonville Lacrosse is excited to be offering girl's teams for 5/6th and 7/8th graders again this spring!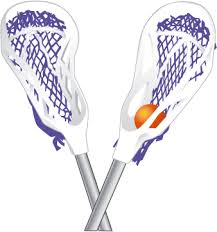 Registration will open in Mid February & we look forward to seeing you out on the field! Go Eagles!
Community Ed…
• You can click here to go to the community education page on the Hudsonville Public School website or click link below to see the new winter offerings.
Upcoming Events