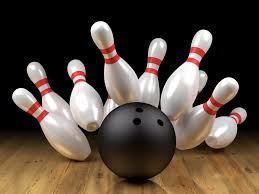 You have until February 16 to sign up for  GIRLS BAM BOWLING Day Out on March 3, 2018 from 1-5.
The cost is $12.00 for an adult chaperone and $11.00 for each girl.
BAM! is located at 478 E. 16th Street, Holland Michigan 49423.
REGISTRATION is a two step process.  
Register online to secure bowling time here.
 Print this form and send it to school with your cash or check made out to Georgetown PTC.
Once we have both forms, you will be registered for the BAM! event.
REGISTRATION FORMS (Online and paper) ARE DUE BY February 16.