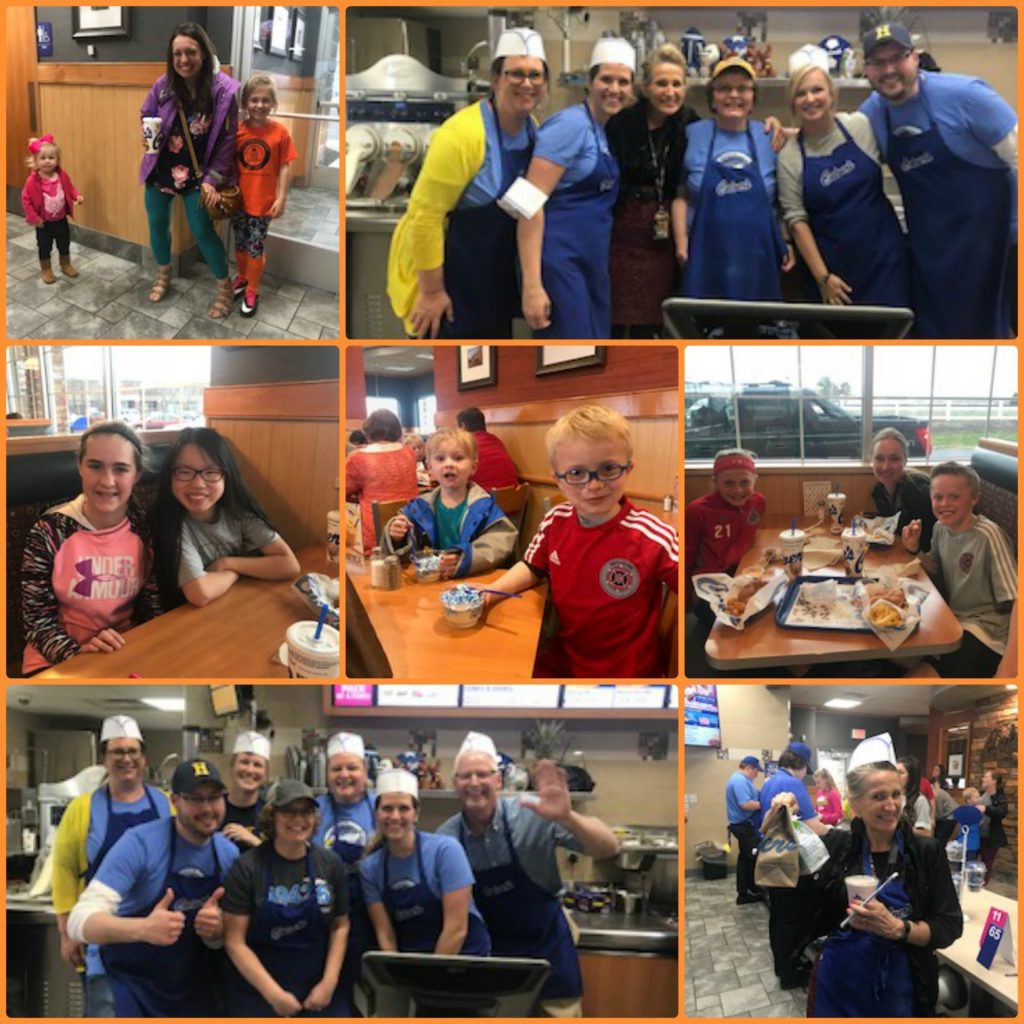 This week has been busy for Georgetown Artists, Musicians and Food Servers.  As artists and musicians, we were able to honor our talents and learn from other artists.
Mrs. Brouwer, our incredibly talented art teacher, honored our Georgetown artists at the district art show last night.  Art pieces in the slide show below.
Our fourth grade musicians attended the annual LINK UP concert in Muskegon. The students  throughout the year for this concert — providing them with an opportunity to learn and participate.  Over 50 schools participate which means 4,600 students playing recorders with the orchestra.This was featured on WZZM and you can view it here: LINK UP CONCERT
Our third celebration was our AMAZING PTC sponsored Culver's Night.  The staff and parent volunteers served food to cars and tables, greeting parents and students along the way.  Audrey Straub, PTC president, captured some photos of the night and these are above.  Many thanks to all who attended the Art Show, Culver's Night and supported our music program through the years.