Blog Bits 4/27/2018
News From the Office…
It is so nice to see the flowers popping up and smell spring in the air!! We have been busy taking M STEP and the kids are doing great! The fifth graders are done and third and fourth have it coming up. You can see the schedule below. Keep up the hard work! We love it when the weather cooperates and they can take a much needed break outside!
Grade 3: May 1 , 3 (9am-12 pm)

Grade 4: May 8, 10 (9am-12pm)
We are starting the countdown until the end of this year! I can't believe how fast this year has gone! 6 more weeks! 29 More SCHOOL Days until we are done on June 8. June 8 we will be released at 12:15 PM.
Have a wonderful weekend!!!
Next Early Release…
We will be dismissing at 12:15 on May 11. If your child is a car rider, please be at school between 12:10 and 12:15 for pick up.  Food Service will be offering a sack lunch on early release days. Children can order a lunch with their teacher in the morning and will have them to take to their destination.  The cost will be $2.25.  Free and reduced benefits will also apply.
PTC News…
May 4 – Popcorn Friday
May 10 – Jet's Pizza Night
5th Grade News…
May 2 – Parent information meeting for fifth grade camp (At Georgetown elementary in Multi-purpose room at 6:00)
May 17 and 18 – Fifth Grade Camp
June 5 – Field Day for 4th and 5th grade
Vote on May 8…
On May 8, two ballot proposals will come before Hudsonville School parents and community members.  The first is our annual Non-Homestead Millage renewal.  This is an annual renewal voters have approved for the past 23 years and would generate approximately $4.4 million dollars of operating revenue for our school district.  Of note, this is not a tax on primary residences and is not a new tax.  Additionally, the State of Michigan assumes all districts levy the full 18 mills. If voters reject the proposal, our district's state aid is reduced accordingly.
The second proposal is our Building and Site Sinking Fund.  Effective March of 2017, Public Act 319 expanded a district's ability to utilize Building and Site Funds for security and technology.  The House passed the bill in June, 2016 with a vote of 107-1, and the Senate passed it 36-0 in October, 2016.  Even though Hudsonville has had this millage for the past 25 years, because the legislature expanded the use, the ballot language identifies it as a new millage.  Of note, both millages will MAINTAIN our citizens' current millage rate and will not raise taxes. Previous improvements made as a result of this one mill levy have included additional classrooms to accommodate all day every day kindergarten, roof repairs, boiler replacements, and land acquisitions.
Click here for official ballot language.
Community News…
•The HUD Travel Basketball Teams
-3rd – 6th grade travel team: try outs on Aug 12th, the goal is to have 2 teams per grade level
-$10 tryout fee
3rd grade 3:00 – 4:30, 4th grade 4:30 – 6:00, 5th grade 6:00 – 7:30, 6th grade 7:30 – 9:00 on Aug 12
– Cost could range from $300 – $500 based on schedule
-Practice 1 to 2 times per week
-Up to 3 sessions of courthouse league
-Local travel games on weekend
-2 tentative per month Nov. – Mar.
••••7th and 8th grade teams are coming this winter, after middle school season•••
To sign up, email the players name, parent name, phone number, and grade they are entering in the Fall to : theHUD@yahoo.com
•Castle Defenders Chess Camp 2018
Join us this summer for our Castle Defenders Chess Camp! If you have a child from K-12 that enjoys
chess, then come out for two days of exciting chess classes, activities, and games. Students will have the 
opportunity to learn from engaging chess teachers while also participating in a camp tournament and even what we call our "chess Olympics!" This camp will get your student moving, running, thinking, laughing and learning. Registration is limited so please sign up as soon as you can!
When & Where Is It?
Our camp takes place on a Friday & Saturday. It is on 

July 13-14

 from 

10:00 – 4:00 PM

 each day. The 
camp will take place at Libertas Christian School.
Camp Costs
Standard Single-Student Cost: $49
Premium Single-Student Cost: $59 (Cost Includes Camp T-Shirt)
Standard Family 3-Student Cost: $132
Premium Family 3-Student Cost: $162 (Includes 3 Camp T-Shirts)
Referral Discount: $5 ($5 off for every friend you bring to the camp)
Libertas Enrollment Discount: $10 ($10 off each student enrolled at Libertas Christan)
•MOBILE FOOD DISTRIBUTION
Saturday, April 28, 2018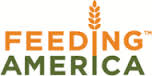 Hager Park Church is partnering with Feeding America West Michigan to provide a Mobile Food Distribution.
The food distribution will take place at Hager Park Church's parking lot, located at 2635 Bauer Road i
Jenison. Sign-in is required, although the food is FREE to anyone that needs it. There will be a large
assortment of food, consisting of fresh seasonal produce and other high-quality grocery items.
•The HY5 center is a new teen drop-in center

.
HY5 is being started by three local youth workers each of whom run after-school social gaming groups for teens, at Baldwin St, Unity, and HHS. These programs are open to all Hudsonville area youth and have seen a lot of success in bringing in teens and giving them a place to belong. Teens who attend these programs feel valued and are given the chance to build meaningful relationships with caring adults as well as other teens. The new HY5 center will continue this work.
  Activities, Board Gaming, Video Games,Computer LAN Gaming, Snack Bar, Hang out area, Free Wi-Fi, Space for doing Homework
IT'S ALL FREE!
There is no cost to come to HY-5. We are open to all area High School Students.
Hy-5 Open Hours
Tuesday          2:30-5:30
Wednesday     2:30-5:30
Thursday        2:30-5:30
Location
HY-5 is located on the campus of LOVE Inc. (3300 Van Buren St, Hudsonville, MI 49426) ½ mile down from the HHS. Once at love go to the back parking lot and look for a door with the HY-5 Logo. We are above the Loves Treasures resale shop.
Questions about HY5 please contact:
Andrew Moorehead
(616) 916-2197
Community Ed…
• You can click here to go to the community education page on the Hudsonville Public School website or click link below to see the new offerings.
Upcoming Events