Blog Bits 10/12/2018
Office News…
Last week we had a revised version of the walk-a-thon. The kids seemed to have a great time doing Zumba and we thank Mrs. Elders for doing that for us! We are glad the kids were still able to do a fun activity! They all looked great in their 80's attire!! Thank you so much for your donations! The PTC is hard at work getting the totals counted and I'm sure will be announced very soon!!
Coloring pages went home with grades 1st through 4th. If your child wants to color the page and send it back, they are due by Oct. 21. It is a contest that the City of Hudsonville puts on every year. They will pick winners from each grade and the winners will get to ride on the Holiday Trolley in the Hudsonville parade on November 17. Any coloring pages submitted will be displayed throughout town.
Next Early Release…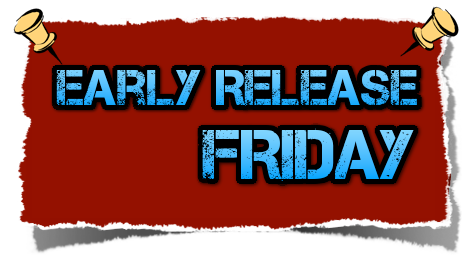 Our next early release is on Nov 2. We will be dismissing at 12:15 on Nov. 2. If your child is a car rider, please be at school between 12:10 and 12:15 for pick up.  Food Service will be offering a sack lunch on early release days. Children can order a lunch with their teacher in the morning and will have them to take to their destination.  The cost will be $2.25.  Free and reduced benefits will also apply.
Enhancement Millage Proposal…
Please Vote on November 6!
We've attached information regarding the OAISD Regional Enhancement Millage Proposal. Please take a few moments to read how our school district could utilize the revenue if approved by our greater community. HPS Enhancement-1jzx24z
 PE News…
2018 Turkey Trot coming on October 23! Early registration is closed, but you can still register the day of the race.
T-shirts are not guaranteed, but they will have extras there while supplies last.
Late registrations begin at 4:30 the day of the race.
SAVE THE DATE!! Mark it on your calendar that the Holiday Program is on Dec. 13 at Fair Haven Church. More details will come out later.
It's Box tops time!! If you have collecting box tops at your house now is the time to turn them in!! Make sure they are neatly cut out and labeled with your child's teacher!! Please send them in by Wednesday, Oct 17.
The book fair is coming up and the PTC is looking for volunteers! If you are interested in helping out please check out the sign up link!! This is a fun volunteer opportunity and the kids LOVE looking at the books!! Click here to sign up and you can see the schedule of the book fair here!!
Oct 26 – Popcorn Friday
Nov 8 –  Jet's Pizza Night
Nov 15 – PTC Meeting at 6:30
Community News…
•Jenison Christian School ~ Fall Arts and Crafts Fest
(Original handmade crafts and baked goods!)
Saturday, November 3, 2018
7726 Graceland Drive, Jenison, MI 49428
•Could you or someone you know use some support this Christmas? 
Call us at Love In the Name of Christ 616.662.3300 and ask for the Call Center.
We would love to hear from you!
Community Ed…
• You can click here to go to the community education page on the Hudsonville Public School website. There are many activities for your kids to look into!
Sign up to receive texts from HPS
1. Confirm that your cell phone  is on file at your school
2. Text "YES" to 68453 from each phone or device from which they wish to receive texts.
Upcoming Events