Blog Bits 12/7/2018
News From the Office…
Just a reminder that if your child is not going to be at school, please call them into the office. They are marked unexcused until we hear from a parent to get them excused from their absence.  We have been having a lot of kids not called in which means a lot of interruptions in the classrooms and a lot of phone calls made. We really appreciate your help with this! Also if you are going to be on vacation, you can fill out a form to get them excused for vacation. The form can be picked up in the office or you can print one off from the blog (found under the forms and procedures tab).
We want to give a big thank you to Erin Fredricks and ALL of the volunteers that helped out with the Holiday Shop!! It takes many people to pull this off and the kids have a lot of fun!
Holiday break is coming up and we want to get the dates out to you. Our last day is on Friday, Dec. 21 and our first day back will be Monday, Jan 7.
Have a wonderful weekend!
Next Early Release…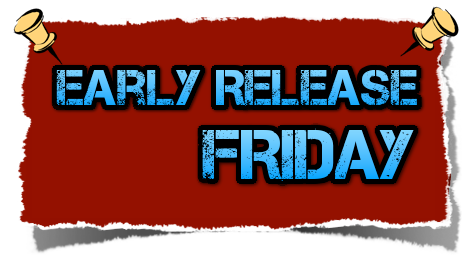 Our next early release is on Dec. 14. We will be dismissing at 12:15 on Dec. 14. If your child is a car rider, please be at school between 12:10 and 12:15 for pick up.  Food Service will be offering a sack lunch on early release days. Children can order a lunch with their teacher in the morning and will have them to take to their destination.  The cost will be $2.25.  Free and reduced benefits will also apply.
PTC News…
12/13 – Jet's Pizza Night which yes is also the Holiday Program Night. Hopefully it can help make a crazy night a little less crazy.
12/21 – Popcorn Friday
•••••If you would still like to order Eagle apparel online you have 2 more days to do so. Might be good for any last minute Christmas shopping/stocking stuffer?? Check this link out and happy shopping!•••••
Candy Cane Sale…

The annual candy cane sale is going on yet next week! Our 5th grade classes will be selling candy canes to help raise money for their 5th grade activities. The sale is done on Friday, December 14th. The cost for each candy cane is $1.00 and they will be delivered the same day they are ordered. Thank you in advance for your support!
Toys for Tots…
If you would like to donate to the Toys For Tots, please bring your new, unwrapped toy to school by Dec. 13. There is a box by the office you can drop them in.
Music News…
SAVE THE DATE!! Mark it on your calendar that the Holiday Program is on Dec. 13 at Fair Haven Church.
Kindergarten – 2nd grade will perform at 6:30 with drop off time being at 6:15
3rd grade – 5th grade will perform at 7:45 with drop off time being at 7:30
Room assignments:
K – Family Life Center
1st – 100 Wing
2nd – 400 Middle
3rd – 100 Wing
4th – 400 Middle
5th – Family Life Center
If you would like to order a DVD of the program, please use the order form and send it in with a check. GEORGETOWN HOLIDAY PROGRAM DVD-2i2jixs
Community News…
•Could you or someone you know use some support this Christmas? 
Call us at Love In the Name of Christ 616.662.3300 and ask for the Call Center.
We would love to hear from you!
•Hudsonville Ski and Board Club
We are pleased to offer this online registration process. Click the link below to view the flyer.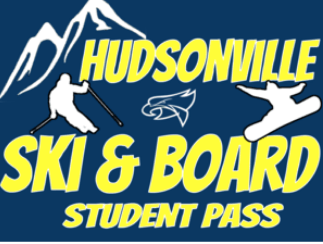 https://2018skiboardclub.itemorder.com
Here's how to sign up:
Step 1:  Fill out the required online information on this website
Step 2:  Make checks payable to Hudsonville Public Schools and deliver payment to the Elementary, Middle School, or High School office of your choice.  Please label envelope Hudsonville Ski and Board Club.
Ski and Board Club merchandise is also available online. Check out some of the great gift ideas for the upcoming Holidays!
3 Signup Deadlines:
1) Friday, December 14 – Cards delivered before Christmas Vacation
2) Thursday, January 3 – Cards delivered Monday, January 7
Community Ed…
• You can click here to go to the community education page on the Hudsonville Public School website. There are many activities for your kids to look into!
Sign up to receive texts from HPS
1. Confirm that your cell phone  is on file at your school
2. Text "YES" to 68453 from each phone or device from which they wish to receive texts.
Upcoming Events