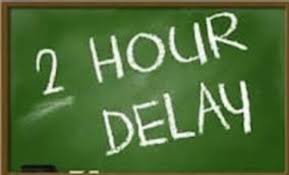 Ugh…we're so close to getting back to school.
Today, due to the dangerous slick roads, we have a two-hour delay today.  This will allow time for salting of the main roads– and make it safer for our busses to travel.
School will begin at 10:45 am.
If you are normally at the bus stop at 8:20, be there at 10:20.
If you normally drop your child off at 8:30, drop your child off at 10:30.
We'll dismiss at the same time, 3:45pm.
Mrs. Reagan