Blog Bits 2/22/2019
News From the Office…
I can't believe that the last of the classroom parties are done already! This year is just flying by!  We are on the countdown for Spring Break! We only have 5 more weeks until Spring Break! CRAZY!!  We will be having Parent Teacher conferences on March 11 and 13 and book fair is also that same week. We do still have a couple yearbooks left if your child wanted one. They are $10 and you can get them in the office. Thank you and have a great weekend!
Spring Break dates – March 29 – April 7
Next Early Release…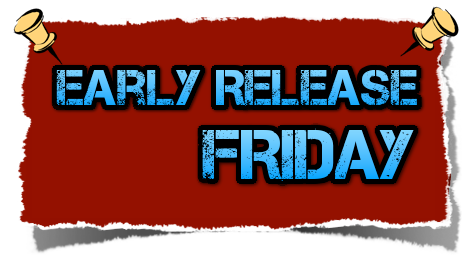 Our next early release is on Mar 8. We will be dismissing at 12:15 on Mar 8. If your child is a car rider, please be at school between 12:10 and 12:15 for pick up.  Food Service will be offering a sack lunch on early release days. Children can order a lunch with their teacher in the morning and will have them to take to their destination.  The cost will be $2.25.  Free and reduced benefits will also apply.
Book Fair Help…
Audrey Straub is looking for volunteers to work in the book fair! Please consider helping out with this fun event that the kids love!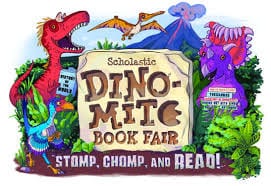 The dates are March 8 – March 15, you can see the schedule below.
We're using SignUp.com (the leading online signup and reminder tool) to organize our upcoming activity.
Please sign up for Spring Book Fair!
Here's how it works in 3 easy steps:
1. Click this link to go to our invitation page on SignUp.com: http://signup.com/go/LVXuyKK
2. Enter your email address: (You will NOT need to register an account on SignUp.com)
3. Sign up! Choose your spots – SignUp.com will send you an automated confirmation and reminders. Easy!
Note: SignUp.com does not share your email address with anyone. If you prefer not to use your email address, please contact me and I can sign you up manually.
Save The Date! Spring Dance for Georgetown Ladies!
April 13 from 6:30 – 9:00!
Sign ups will be coming out later!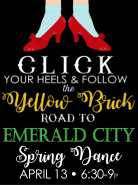 PTC News…
March 7 – Jet's Pizza Night
March 9 – Boy's Event @ BAM in Holland from 1:00 – 4:00. Sign ups are now complete.
March 11 – 15 – Book Fair
March 22 – Popcorn Friday
5th Grade News…
Here are some upcoming dates for the students visiting and getting info about middle school events: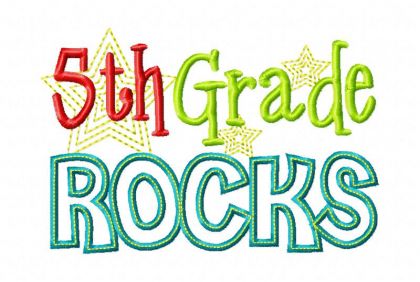 March 4 – Students will visit Baldwin Middle School during the school day to get a tour and hear performances from the music department.
You can go to any of the following Music Information Nights: You will learn more about the different music options available, be able to try different instruments out, receive suggestions on which instrument is a "fit", and receive information about instrument rental options.
March 12 – Music Information Night at Riley Middle School gym 5:30-9:00
March 13 – Music Information Night at the High School Main Campus Media Center 5:30-9:00
March 14 – Music Information Night at Baldwin Middle School gym 5:30-9:00
PE News…
We are kicking off our Kids Heart Challenge program (formerly Jump Rope for Heart) this week and our school's event is right around the corner! Each class will participate in jumping stations Feb. 28- March 6 when they come to P.E.  Your child is learning how nutrition and being active can help us live longer, healthier lives.  Students will be receiving information about Kids Heart Challenge during P.E. class this week, that they will be taking home, please ask your child about it.
If you would like to support the Kids Heart Challenge, simply click the link below.  We are encouraging all of our students to "Take the Challenge", choose water over sugary drinks, exercise for 60 minutes daily or do a kind deed.  If we can get 50% of our student body to take the Challenge, (register online) we will receive $500 to purchase new PE equipment.  Let's all get healthier together!
Please note that all donations this year MUST be done ONLINE!  We are not accepting any envelopes with money turned in.  Again remember just by registering online, you are helping our school earn $500.00.  By giving a donation online your child will earn prizes and will be supporting the American Heart Association.
Jump online, take the Challenge and be a Heart Hero!
Go to:  http://www2.heart.org/goto/georgetownhudsonville
Thank you so much for supporting our school and the American Heart Association!
Mrs. Nienhuis & Mrs. VanKoevering
Vote May 7…
On May 7, Hudsonville School parents and community members will have the chance to vote on our annual Non-Homestead Millage renewal. This is an annual renewal request that voters have approved for the past 24 years and , if approved, would generate approximately $4.8 million dollars of operating revenue for our school district. Please note, this is not a tax on primary residences and is not a new tax.
Official ballot language is as follows:
This proposal will allow the school district to continue to levy the statutory rate of not to exceed 18 mills on all property, except principal residence and other property exempted by law, required for the school district to receive its revenue per pupil foundation allowance.
Shall the limitation on the amount of taxes which may be assessed against all property, except principal residence and other property exempted by law, in Hudsonville Public Schools, Ottawa and Allegan Counties, Michigan, be increased by 18 mills ($18.00 on each $1,000 of taxable valuation) for the year 2019, to provide funds for operating purposes: the estimate of the revenue the school district will collect if the millage is approved and levied in 2019 is approximately $4,850,000 (this is a renewal of millage that expired with the 2018 tax levy)?
Community News…
•The Heritage Christian School Spring Children's Clothing and Toy Sale will be held on Saturday, March 9 from 9am – 12:00. Items for sale include infant to teen clothing, outdoor/indoor toys, sports gear, books, games, shoes, sandals, baby equipment, maternity and more. Delicious baked goods are also for sale! We are now accepting cash, check and credit cards. Located in the large gym at Heritage Christian at 6340 Autumn Dr., Hudsonville. Hope to see you there!

 •The Hudsonville Athletic Boosters are presenting the GMB/ Eagle 5k " Brian Carlson Memorial Run" on March 23, 2019 at 9am. The event will take place at Hudsonville High School with the route running through the city of Hudsonville. Each year, the Hudsonville Athletic Boosters seeks to supplement the athletics program with thousands of dollars through various fundraising activities, including the GMB Eagle 5K, whose proceeds will go to athletic scholarships. As an organization, we give ten $1000 scholarships a year to outstanding student-athletes who are pursuing a college education… Be sure to sign up on line at www.classicrace.com or  visit our website www.hudsonville5k.com for more information and registration. Online registration only. Packet pickup and late registration will be at Harvest Health March 22 from 4-6pm and Race day morning from 7am to 8:50am. Be sure to check out and LIKE our Facebook page (GMB Eagle 5k race) also for all updates.  All runners will receive lots of post-race refreshments.
Community Ed…
• You can click here to go to the community education page on the Hudsonville Public School website. There are many activities for your kids to look into!
Upcoming Events