Blog Bits 4/12/2019
News From the Office…
We hope everyone had a wonderful and restful Spring Break!  We are jumping right in to the M STEP test next week with the 5th graders! Just a reminder to please try to avoid scheduling any appointments on the dates listed below for your child and also have your child to school on time as they get started right away in the morning. Thanks so much for your help with this! Also, our school calendar for next year is now available.  For those of you who like to plan ahead, you can view the calendar here: 19-20-Student Calendar
Grade 5 – April 16 – 25
Grade 4 – May 7 – 16
Grade 3 – April 30 – May 2
IMPORTANT TESTING DAY TIPS:
Get plenty of sleep.

Arrive to school on time.

Bring:  2 healthy snacks and a water bottle.

Remind your child that all of our learning all year long has prepared us for these tests.  This is our opportunity to show what we know!
~Hope everyone has a great weekend!!!~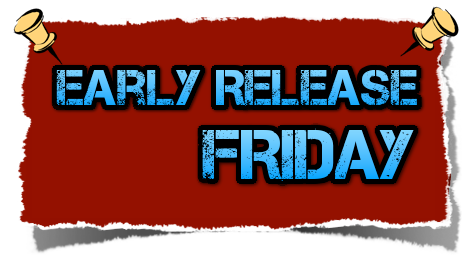 Our next early release is on May 10. We will be dismissing at 12:15 on May 10. If your child is a car rider, please be at school between 12:10 and 12:15 for pick up.  Food Service will be offering a sack lunch on early release days. Children can order a lunch with their teacher in the morning and will have them to take to their destination.  The cost will be $2.25.  Free and reduced benefits will also apply.
PTC News…
April 13 – Emerald City Spring Dance for the Georgetown Ladies. Held at Georgetown starting at 6:30. If you have any questions, contact Audrey Straub at audreystraub@gmail.com
April 26 – Popcorn Friday
May 6 – Culver's Night, more information will be coming out soon!
May 9 – Jet's Pizza Night
5th Grade News…
April 16-25 – M STEP testing dates, please avoid making appointments during this time.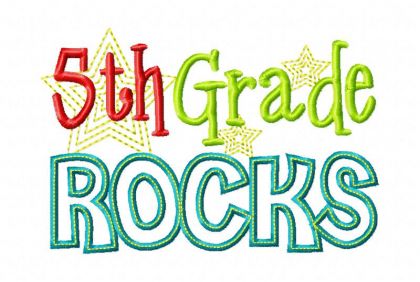 May 8 – Parent information meeting for fifth grade camp 6:00 in the multi-purpose room
May 16 and 17 – Fifth grade camp
June 4 – Field Day (June 5 is a back up rain date)
Art News…
Hudsonville Public Schools 19th Annual  Student Art Show!!

The Reception for Georgetown Artists is on Monday, April 22 from 5:30 – 7:30
The show is open on weekdays from 8:00 AM – 5:00 PM from April 22 – May 1
Stop in to view all of the amazing art Hudsonville students have done! There is a lot of talent to check out!!
PE News…
Spring into next season with Hudsonville Lanes! Cure your Spring fever with some bowling! Check out Hudsonville Lanes website for all of their Spring specials!
Kids Bowl Free 2019 is here and you can register your kids today!
Registered kids receive 2 free games of bowling every day all summer long during the Kids Bowl Free program! You can also add a  family pass to your account when registering which allows up to 4 adults to join in on the fun with a small one-time payment. Click here to get registered!
Vote May 7…
On May 7, Hudsonville School parents and community members will have the chance to vote on our annual Non-Homestead Millage renewal. This is an annual renewal request that voters have approved for the past 24 years and , if approved, would generate approximately $4.8 million dollars of operating revenue for our school district. Please note, this is not a tax on primary residences and is not a new tax.
Official ballot language is as follows:
This proposal will allow the school district to continue to levy the statutory rate of not to exceed 18 mills on all property, except principal residence and other property exempted by law, required for the school district to receive its revenue per pupil foundation allowance.
Shall the limitation on the amount of taxes which may be assessed against all property, except principal residence and other property exempted by law, in Hudsonville Public Schools, Ottawa and Allegan Counties, Michigan, be increased by 18 mills ($18.00 on each $1,000 of taxable valuation) for the year 2019, to provide funds for operating purposes: the estimate of the revenue the school district will collect if the millage is approved and levied in 2019 is approximately $4,850,000 (this is a renewal of millage that expired with the 2018 tax levy)?
Community News…
Kids up to 10 yrs old gather prize-filled eggs! 
SEARCH FOR ONE OF THREE GRAND PRIZE EGGS! 
Voluntary donations are accepted. All proceeds will go to Helen DeVos Children's Hospital.
•AYSO Soccer Registration Event
Fall 2019/Spring 2020 Season
When: Tuesday, April 30 from 6-8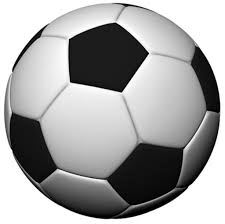 Where: Chapel Pointe Church (gymnasium), 3350 Baldwin St, Jenison, MI 49428
Who: ages 3-14
Registration Fees:  $115 per registered player
$15 concussion form discount for each player until May 15
Scholarships are available and are taken into consideration upon a written request.
Online registration will be open May 1 – June 10
Details:  Register early for next season because teams fill up fast
Complete your concussion form on the spot
Find out about volunteer opportunities
Meet your AYSO board members
We will have jersey sizes available to try on
There will be a kids craft table
Please bring the following:  The child/children you are registering unless you bring a pre-signed concussion form (It is state law that the player signs also)
Birth certificate
Credit/Debit card or Visa gift card (no checks or cash accepted)
Community Ed…
• You can click here to go to the community education page on the Hudsonville Public School website. There are many activities for your kids to look into!
Upcoming Events