Blog Bits 4/26/2019
News From the Office…
It is so nice to see the flowers popping up and smell spring in the air!! We have been busy taking M STEP and the kids are doing great! The fifth graders are done and third and fourth have it coming up. You can see the schedule below. Keep up the hard work! We love it when the weather cooperates and they can take a much needed break outside!
Grade 4 – May 7 – 16
Grade 3 – April 30 – May 2

IMPORTANT TESTING DAY TIPS:

Get plenty of sleep.

Arrive to school on time.

Bring:  2 healthy snacks and a water bottle.

Remind your child that all of our learning all year long has prepared us for these tests.  This is our opportunity to show what we know!
Have a wonderful weekend!!!
Next Early Release…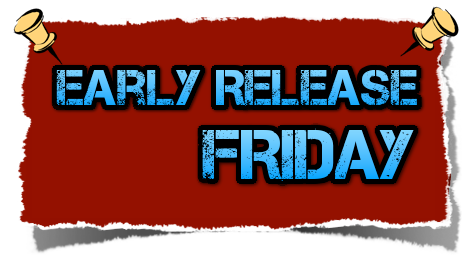 Our next early release is on May 10. We will be dismissing at 12:15 on May 10. If your child is a car rider, please be at school between 12:10 and 12:15 for pick up.  Food Service will be offering a sack lunch on early release days. Children can order a lunch with their teacher in the morning and will have them to take to their destination.  The cost will be $2.25.  Free and reduced benefits will also apply.
PTC News…
May 6 – Culver's Night, more information will be coming out soon!
May 9 – Jet's Pizza Night
May 9 – PTC Meeting 6:30 in the school library
5th Grade News…
May 8 – Parent information meeting for fifth grade camp 6:00 in the multi-purpose room
May 16 and 17 – Fifth grade camp
June 4 – Field Day (June 5 is a back up rain date)
Vote May 7…
On May 7, Hudsonville School parents and community members will have the chance to vote on our annual Non-Homestead Millage renewal. This is an annual renewal request that voters have approved for the past 24 years and , if approved, would generate approximately $4.8 million dollars of operating revenue for our school district. Please note, this is not a tax on primary residences and is not a new tax.
Official ballot language is as follows:
This proposal will allow the school district to continue to levy the statutory rate of not to exceed 18 mills on all property, except principal residence and other property exempted by law, required for the school district to receive its revenue per pupil foundation allowance.
Shall the limitation on the amount of taxes which may be assessed against all property, except principal residence and other property exempted by law, in Hudsonville Public Schools, Ottawa and Allegan Counties, Michigan, be increased by 18 mills ($18.00 on each $1,000 of taxable valuation) for the year 2019, to provide funds for operating purposes: the estimate of the revenue the school district will collect if the millage is approved and levied in 2019 is approximately $4,850,000 (this is a renewal of millage that expired with the 2018 tax levy)?
Community News…
•AYSO Soccer Registration Event
Fall 2019/Spring 2020 Season
When: Tuesday, April 30 from 6-8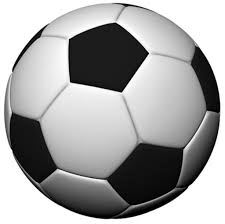 Where: Chapel Pointe Church (gymnasium), 3350 Baldwin St, Jenison, MI 49428
Who: ages 3-14
Registration Fees:  $115 per registered player
$15 concussion form discount for each player until May 15
Scholarships are available and are taken into consideration upon a written request.
Online registration will be open May 1 – June 10
Details:  Register early for next season because teams fill up fast
Complete your concussion form on the spot
Find out about volunteer opportunities
Meet your AYSO board members
We will have jersey sizes available to try on
There will be a kids craft table
Please bring the following:  The child/children you are registering unless you bring a pre-signed concussion form (It is state law that the player signs also)
Birth certificate
Credit/Debit card or Visa gift card (no checks or cash accepted)
•Did you know that arthritis is the leading cause of disability in the United States?
Doctor diagnosed arthritis affects about 1 in 4 adults in the United States. This is why Team Black is participating in the Walk to Cure Arthritis. Our team has raised $2020 so far! Our goal this year is $3000 and I know we can get there with your help. The walk is only a little over a week away! To contribute to our goal, please follow this link to Sean or Katherine's fundraising pages…
Team Black (John, Melissa, Sean – 2nd grade, and Katherine – 1st grade) will be once again participating in the Walk to Cure Arthritis on Saturday, May 5.  This walk is the Arthritis Foundation's big fundraiser to raise money to find a cure for arthritis and to fund activities for children and adults with arthritis throughout the state.  Sean is our arthritis warrior and we are walking with him to show him our love and support.
•Feeding America West Michigan Food Truck

Hager Park Church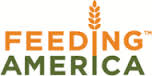 Hager Park Church is partnering with Feeding America West Michigan to provide a Mobile Food
Distribution. The food distribution will take place at Hager Park Church's parking lot, located at 2635 
Bauer Road in Jenison. Sign-in is required, although the food is FREE to anyone that needs it. There will be a large assortment of food, consisting of fresh seasonal produce and other high-quality grocery items.
Community Ed…
• You can click here to go to the community education page on the Hudsonville Public School website. There are many activities for your kids to look into!
Upcoming Events