Blog Bits 5/10/2019
News From the Office…
We want to send a HUGE THANK YOU to Elizabeth Schollaart for spoiling the staff for teacher appreciation week!! She did an amazing job and it is very much appreciated! Also, thank you to everyone who volunteered to bring in items to contribute throughout the week!  We are almost done with M-Step!! The kids are doing so well and we are very proud of them! Our countdown continues with 18 1/2  SCHOOL days left!! Hard to Believe!! Here are a couple of end of the year reminders.
Please keep in mind we do not have a lot of extra room in the lounge freezer. Please do not drop off popsicles or other frozen treats without clearing it through your child's teacher. Thanks for your help with this!!
The calendars for next year were revised with a change for the early release in September. Here is a copy of the new calendar. 2019-2020 Revised Student Calendar
MEDICATION PICK UP…
Just an end of the year reminder about medication. If your child has any meds at school (prescription or over the counter) , they must be picked up by the last day of school. Anything left after the last day will be disposed of by the health department. Thank you!!
Next Early Release…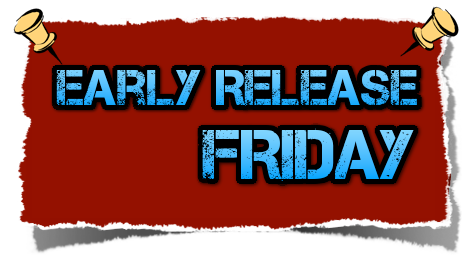 Our next early release is on our last day June 7. We will be dismissing at 12:15 on June 7. If your child is a car rider, please be at school between 12:10 and 12:15 for pick up.  Food Service will be offering a sack lunch on early release days. Children can order a lunch with their teacher in the morning and will have them to take to their destination.  The cost will be $2.25.  Free and reduced benefits will also apply.
PTC News…
May 24 – Popcorn Friday
EL News…
International Celebration 
Please join the EL (English Learners) department in a celebration of countries around the world.
Friday, May 17 at 5:30 pm in the Hudsonville Freshman Campus Lobby.
Your entire family is welcome to attend. This event is open to all Hudsonville students and families.
There will be a showcase of food, music, clothing, dances, poems, etc. from many different cultures.
If you and your family would like to come to the International Celebration, please respond on this form: International Celebration response form. On this form, you can indicate if you would like to represent a country in someway.  It can be by marching with a country flag, bringing food from another country and/or representing your country in a different way.   You do not have to bring food or represent a country in order to attend the celebration.
Please complete the form linked above by Monday, May 13 if you plan to attend. If you have any questions, please contact Victoria Cooley at vcooley@hpsegles.net or Rachel Manzer at rmanzer@hpseages.net
It is that time of year again when we are going to celebrate all of our Georgetown Millionaires!!  If you are one of those students that is tracking and counting your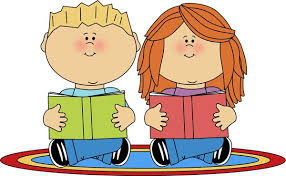 words to become a Million Word Reader,  it is time to turn in your sheets of books and word totals!  Remember, if you have taken any Reading Counts quizzes the computer keeps track of those words so no need to write those down.  Turn in your Word Count sheets by Friday, May 24 to Mrs. VandenBerg in the Library! There are links on the Blog that can help you in counting your words under Reading Counts.
Music News…
Please read the wonderful article that the Muskegon Times did on the Link Up concert and the year long program all of our fourth graders participated in!  It was indeed one of the best days ever!
https://muskegontimes.com/2019/05/01/the-best-day-of-their-lives-how-the-west-michigan-symphony-link-up-program-is-changing-the-way-students-see-music/
5th Grade News…
May 16 and 17 – Fifth grade camp
June 4 – Field Day (June 5 is a back up rain date)
Community News…
•Feeding America West Michigan Food Truck
Hager Park Church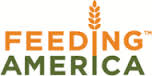 Saturday, June 8, 2019
10:00 am to Noon
Hager Park Church is partnering with Feeding America West Michigan to provide a Mobile Food
Distribution. The food distribution will take place at Hager Park Church's parking lot, located at 2635 Bauer Road in Jenison. Sign-in is required, although the food is FREE to anyone that needs it. There will be a large assortment of food, consisting of fresh seasonal produce and other high-quality grocery items.
Community Ed…
• You can click here to go to the community education page on the Hudsonville Public School website. There are many activities for your kids to look into!
Upcoming Events