Blog Bits 6/7/2019
News from the Office…
Thank you for the treats and gifts that were brought into the office the past couple days! We appreciate it so much!!
Thank you for sharing your children with us for another amazing year! We hope you all have a safe and very enjoyable summer!! We will see you back for the first day of school on August 26! Yes, we will be starting before Labor Day in the Fall. Have a wonderful break!!
School Calendar for Next Year…
The calendars for next year were revised with a change for the early release in September. Here is a copy of the new calendar. 2019-2020 Revised Student Calendar
Open House Dates for the Fall…
August  20– PK/K Open Houses
August  21– 1st – 5th grade Open Houses
Community News…
•Feeding America West Michigan Local Distribution Announcement

Hager Park Church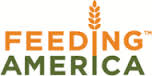 Saturday, June 8, 2019
10:00 am to Noon
Hager Park Church is partnering with Feeding America West Michigan to provide a Mobile Food
Distribution. The food distribution will take place at Hager Park Church's parking lot, located at 2635 Bauer Road in Jenison. Sign-in is required, although the food is FREE to anyone that needs it. There will be a large assortment of food, consisting of fresh seasonal produce and other high-quality grocery items.
•Saturday Slip N Slide – June 15, 2019, Noon-5pm
Enjoy a Slip N Slide down the hill of the Soccer Bowl  (Rosewood Park) after school gets out for the summer.  Bring your family and friends to this community sponsored event and enjoy a kick-off to summer fun!  Activities include four giant slip n slides, raffle, toddler water park, bounce houses, foam pit, clowns, balloons and so much more!  All proceeds will go directly back into our community to support Love INC.  More information at 
www.saturdayslipnslide.com
Is your daughter going into 1st-8th grade next fall and interested in cheering? Hudsonville Rocket Cheerleading will have their registration dates on Monday, June 17
th, 
and Thursday, August 1st.  Both will be from 5-8pm and take place at the Hudsonville High School cafeteria.  The registration deadline is Thursday, August 1
st, 
at 8 pm – the end of the final registration (no late registrations will be accepted).  For more information, please visit 
www.hudsonvillerocketcheer.com
 or email Coach Britni via e-mail at 
hudsonvillerocketcheer@gmail.com
.
•Registration is now open for the Hudsonville Youth Football League!  
•Meet Up and Eat Up
Join us for a Free food, fun, and friends this summer.
Where: Presidential Estates – 5075 Presidential Lane in Hudsonville
When: Monday thru Thursday June 17 – August 1 ( closed July 3 and 4) from 1200 – 1:00
What: Lunch and Activities for everyone 18 and under! No registration required
Community Ed…
• You can click here to go to the community education page on the Hudsonville Public School website. There are many activities for your kids to look into!